Everyone has their go-to pose when it comes to photos. For Kasey Chambers, it's standing on the toilet.
But before you recoil with confusion, there's a very particular reason the fashion-loving musician favours the dunny for her #OOTD posts.
'I love getting pictures of whatever outfit I'm wearing before gigs, I love fashion and promoting the designers that I'm wearing but I'm really short and often at gigs there's nothing for me to stand on to make me look taller or a good angle to get," she told Today Extra yesterday.
"So I started standing on the toilet because there's always a toilet backstage, but then sometimes I would forget and leave the toilet in the shot because I'm not very classy."
Click through to see why so many people are fans of the singer's pics. (Post continues after gallery.)
Kasey Chambers loves her #PreShowDunny Photo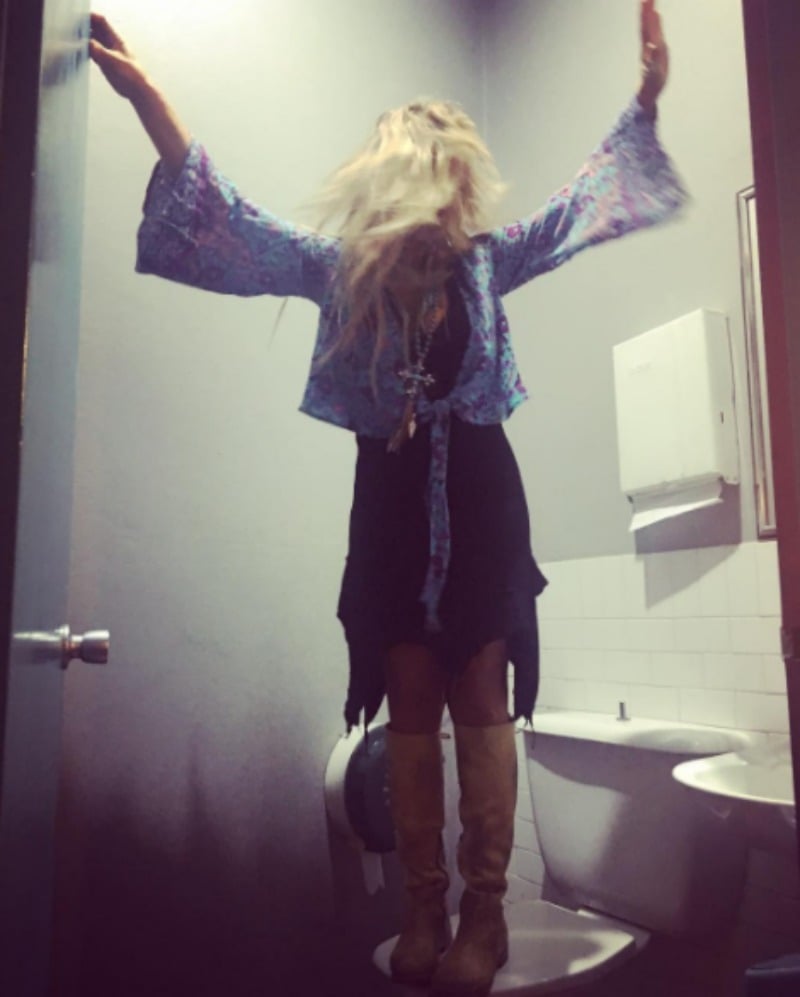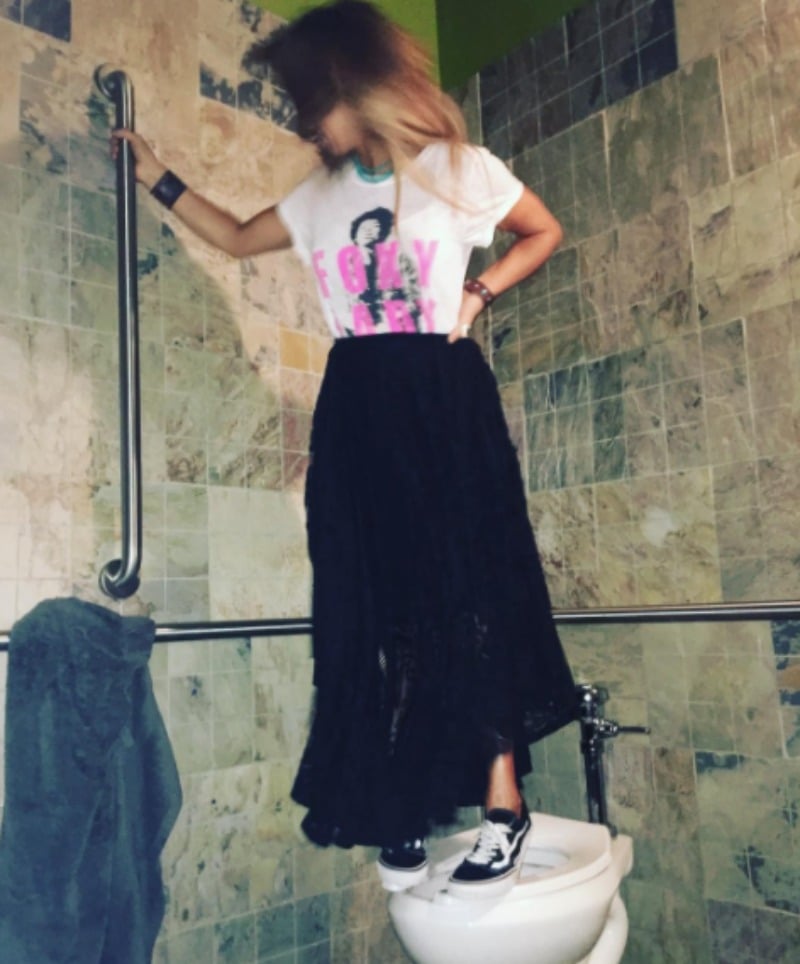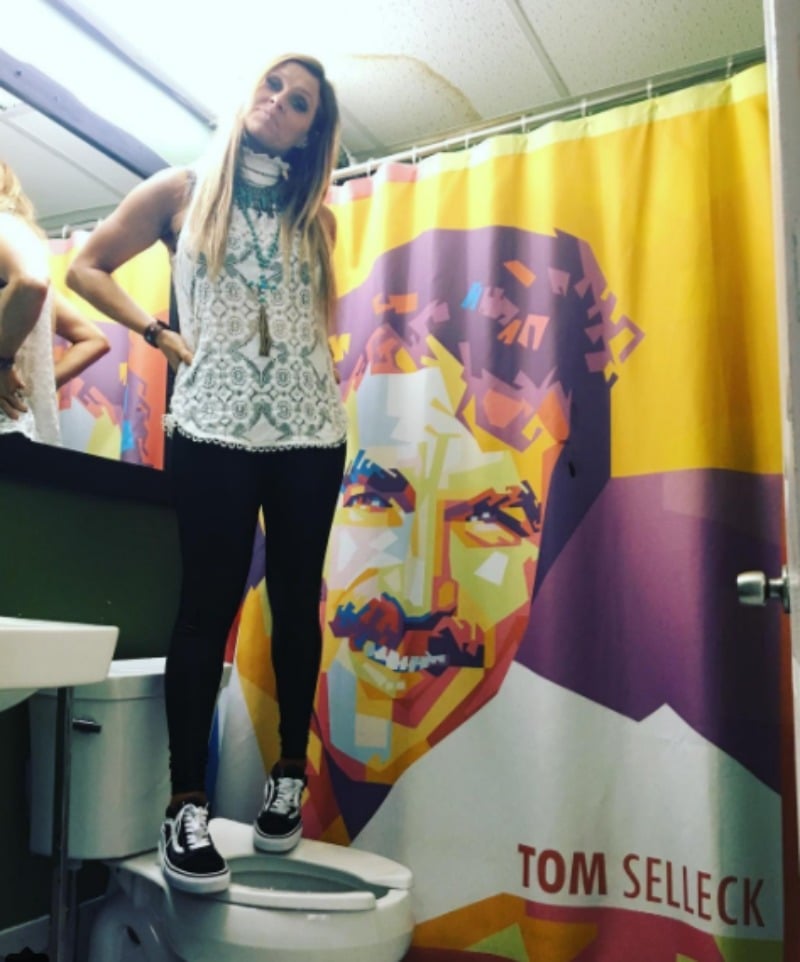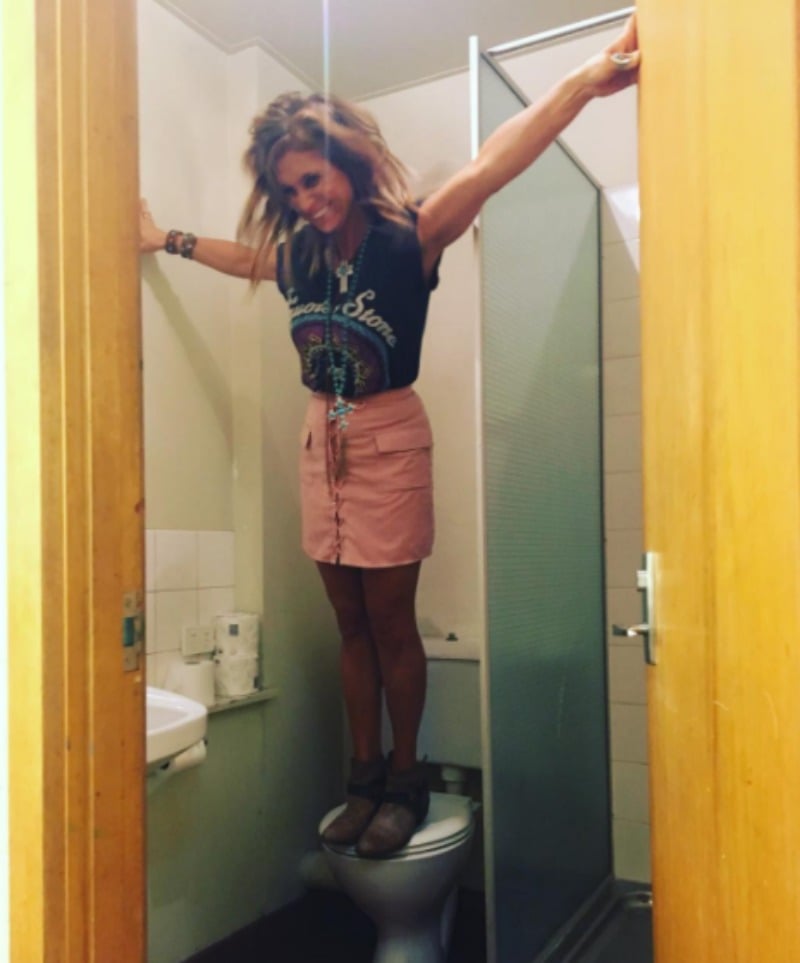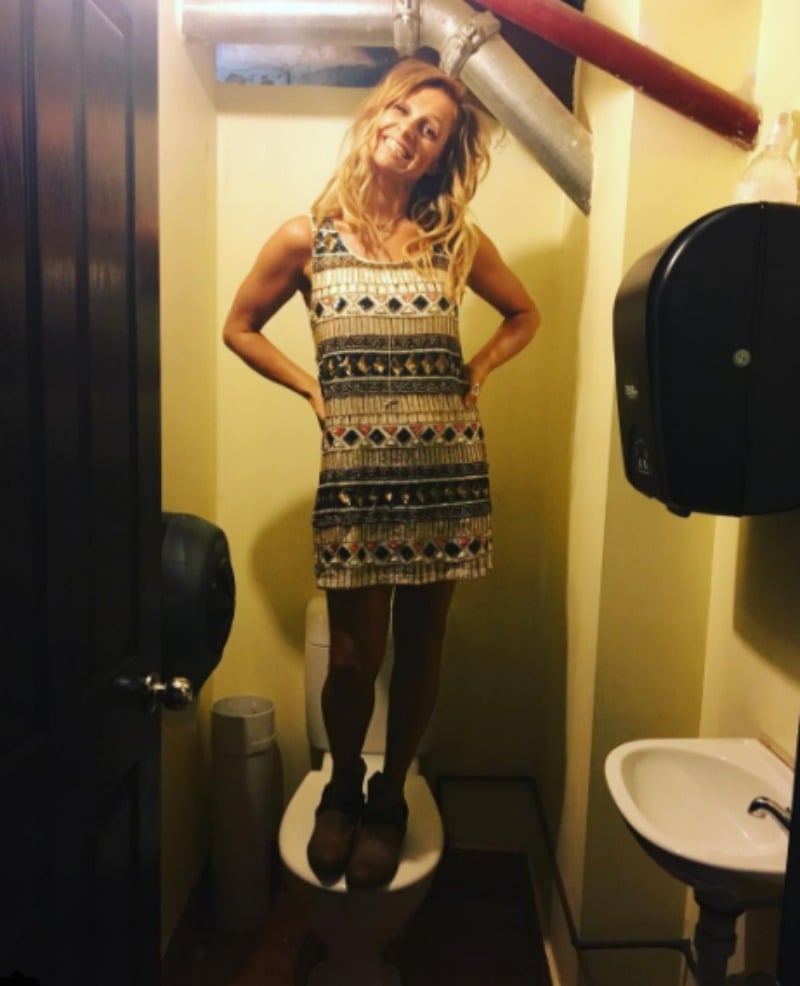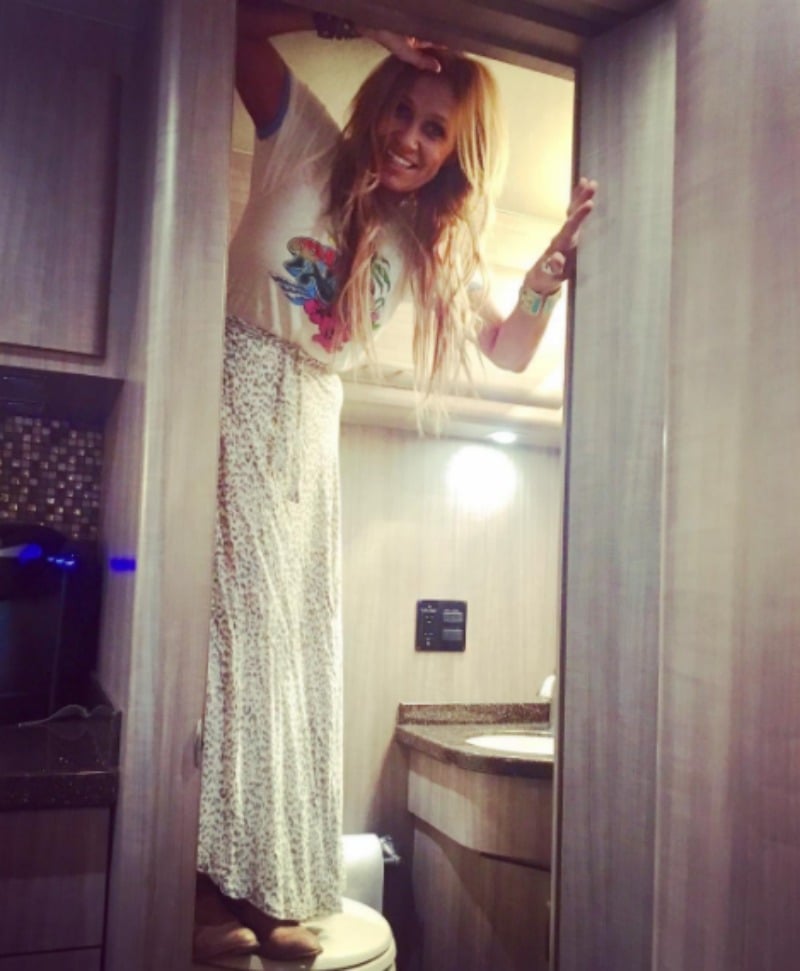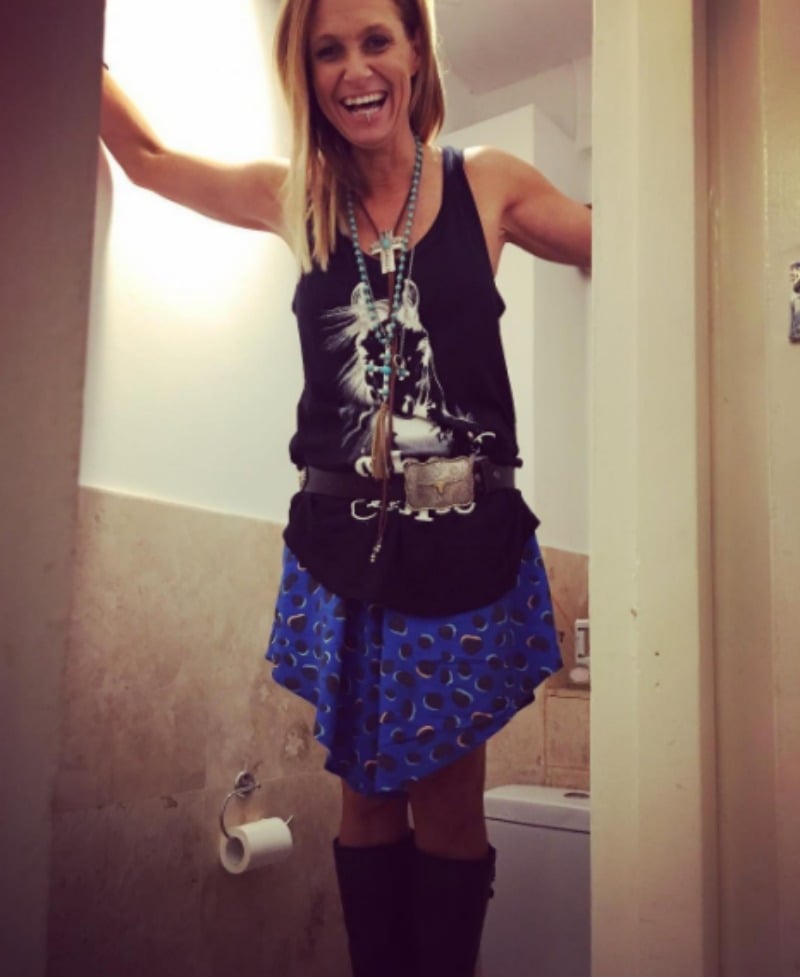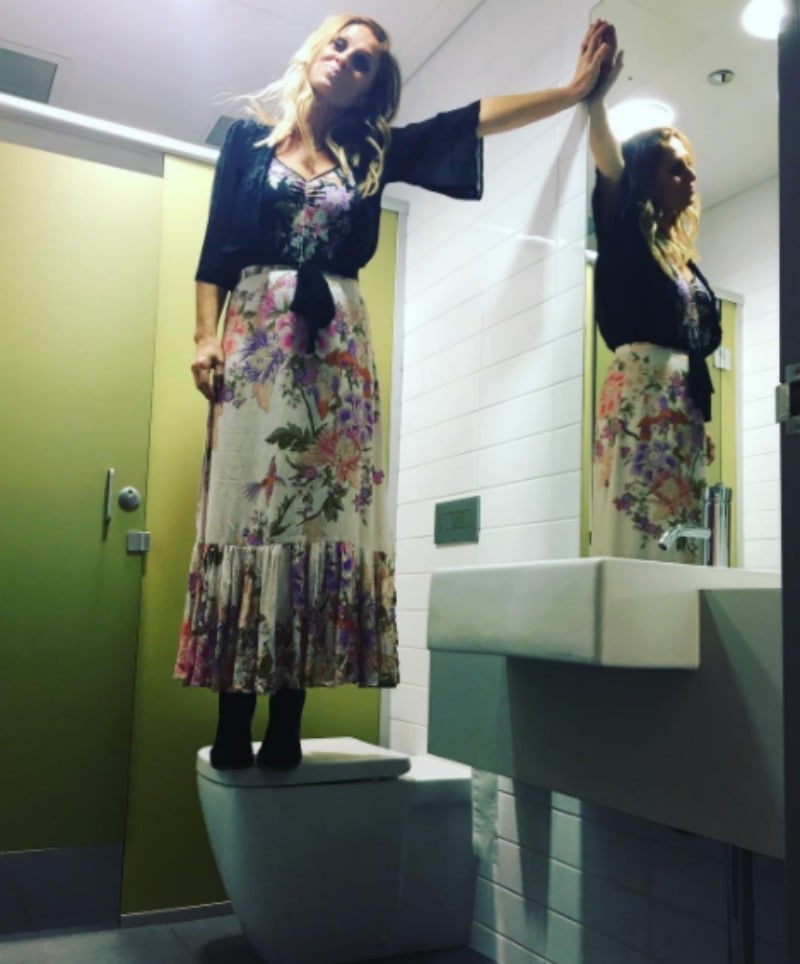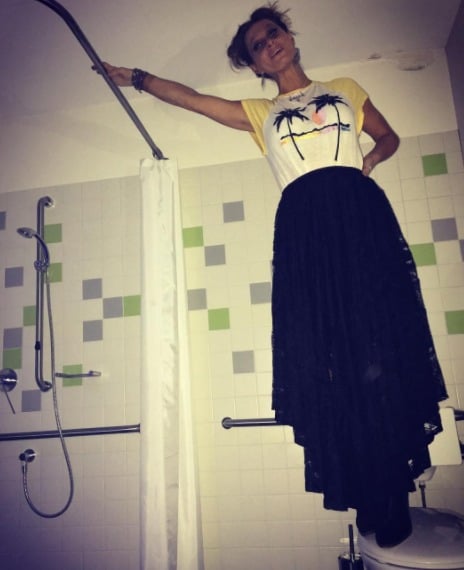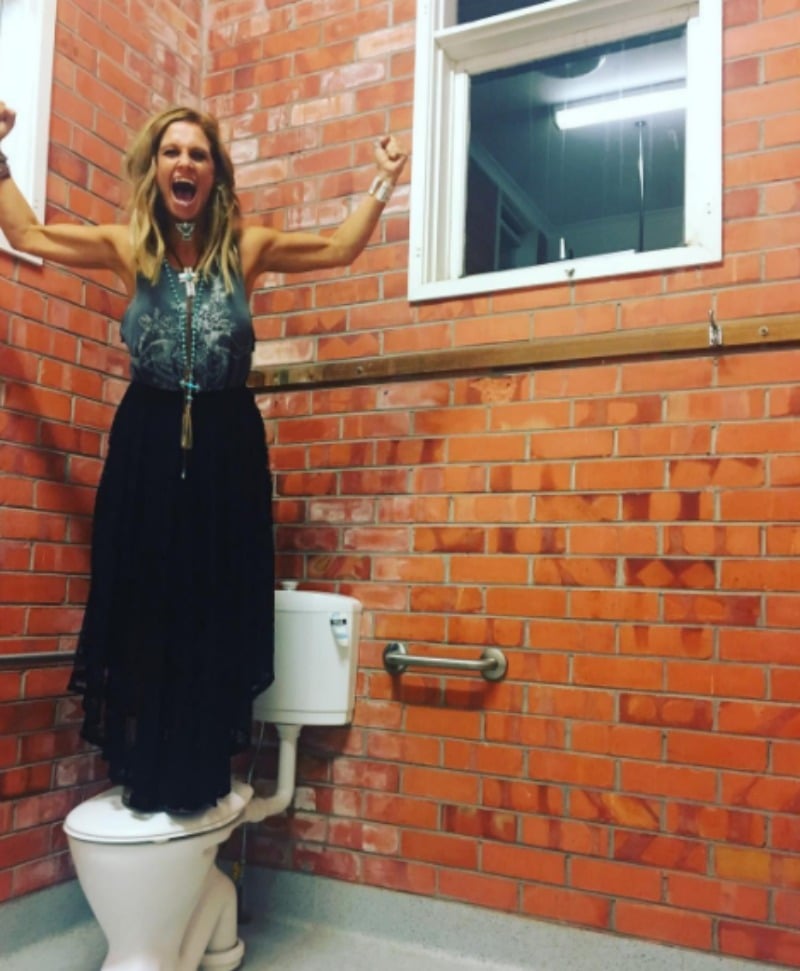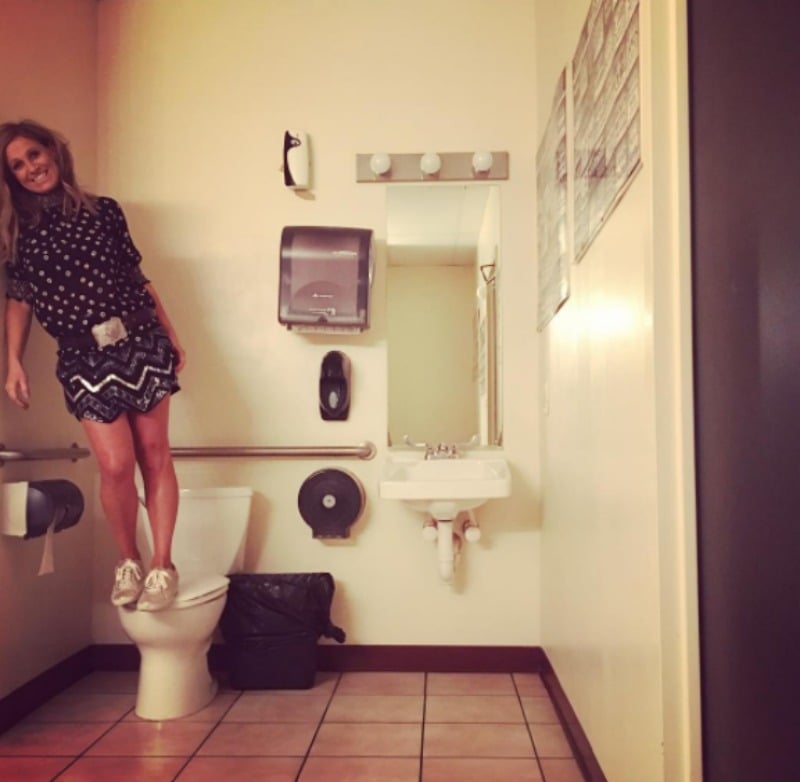 The 'Pre-Show Dunny Shot' started off as an accident but now has a cult following.
"Now people are asking for them for every show!," Chambers said.
In fact, fans are even creating them themselves at her shows.
Currently on tour around Australia to promote her new album Dragonfly following extensive touring in the US, the 41-year-old country singer has plenty of posts still to come.
What will be interesting though is whether she can top her latest one – a Pre-Show-Dunny-Chin-Up post from her gig in Newcastle.
Fashion bloggers, take note.