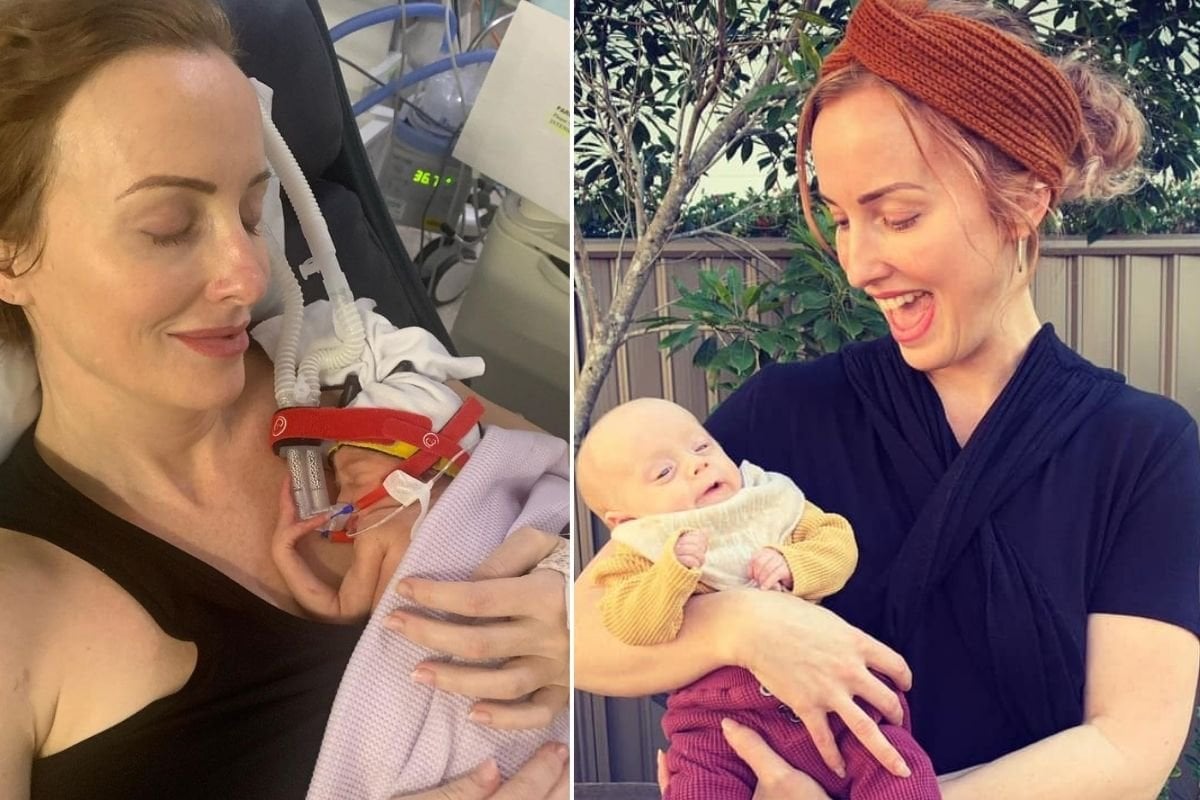 Hours after giving birth to her daughter, Karyn Love sat digesting the news that she was about to be wheeled from the maternity ward, to the palliative care ward.
Billi had arrived via an emergency C-section at 29 weeks, because of what doctors originally assumed were pregnancy complications. 
But post-birth scans showed something much more sinister.
"It looked like scattered confetti," Karyn told Mamamia. "There was cancer all through my liver."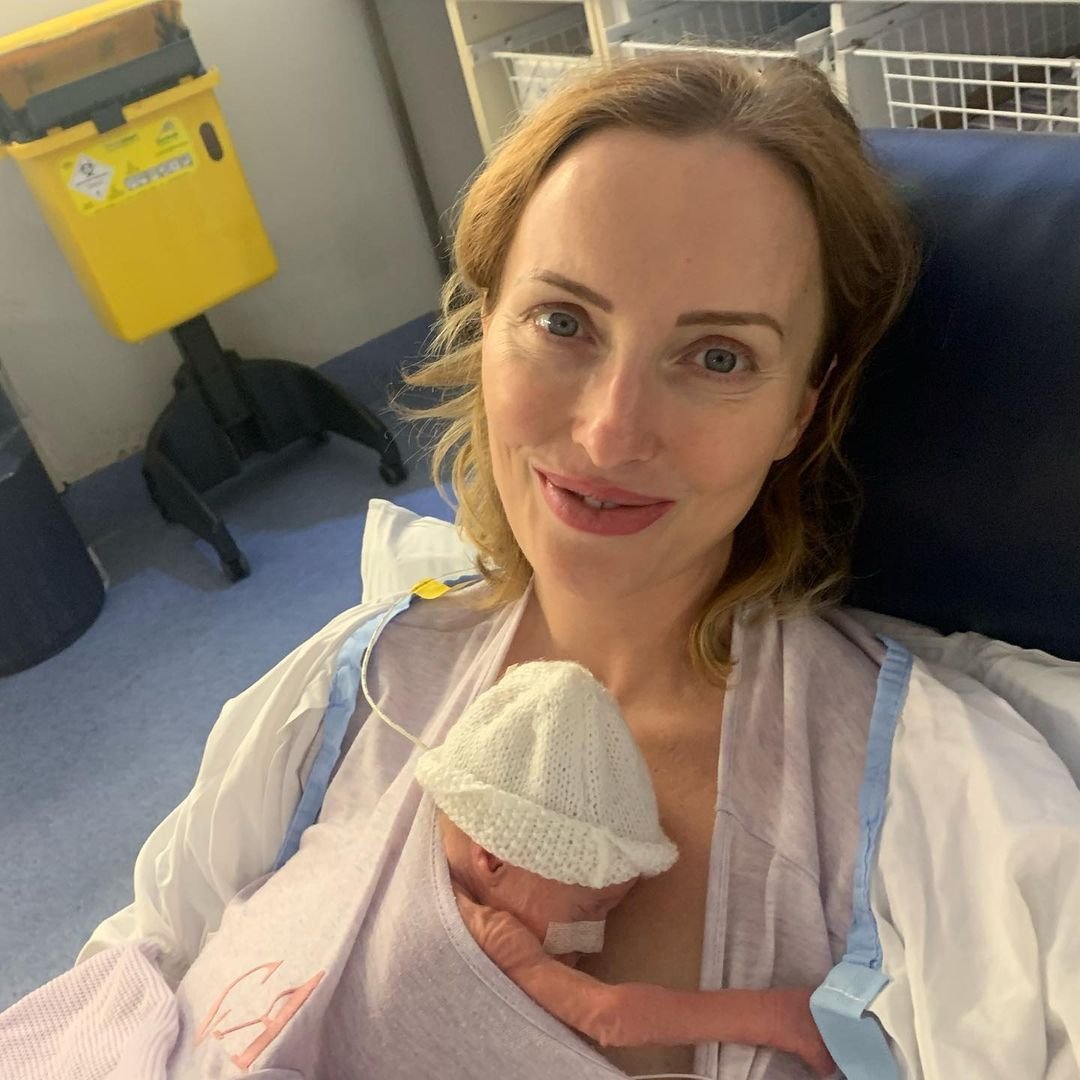 Hours after meeting her daughter, doctors told Karyn she was very, very sick. Image: Karyn Love. 
Doctors went on to diagnose the new mum with Stage 4 metastatic hormone sensitive breast cancer that had spread to her bones and liver. 
As Metro North Hospital explained to Mamamia, "hormonal changes during pregnancy can affect the course of hormone sensitive breast cancer and can result in the cancer growing and spreading, as is the case of Ms Love."
As her daughter was whisked away to NICU, Karyn was told she had three weeks to live. 
"I wasn't given a lot of hope, said Karyn. "A few days after [I gave birth] I was being prepared for end of life."