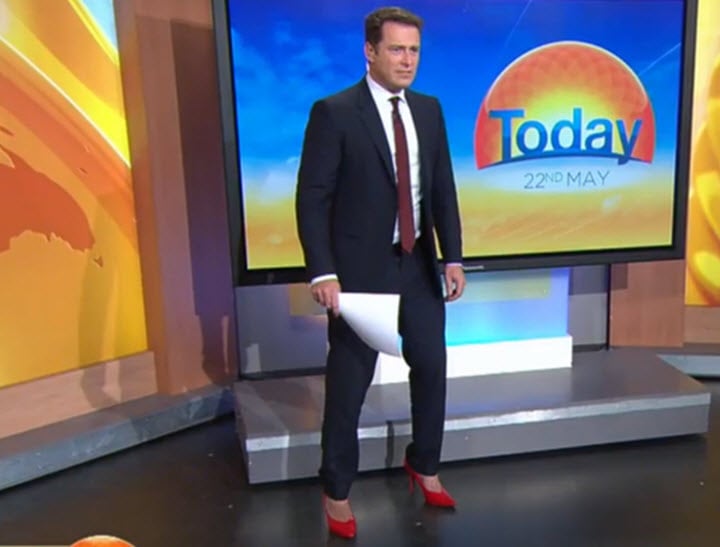 Heels are hard.
Karl Stefanovic strutted about the Today set this morning in a pair of killer red heels.
Well, strut is being kind of generous. It was more of a bandy-legged hobble.
He's calling on Australian men to wear a pair of heels to work to show women that they understand the pain we endure to look gorgeous, or something.

"My Achilles heels hurt. My lower back hurts. But God, I look good!" he said, staggering around like a drunk toddler.
"Women of Australia, I'm listening to you, I'm getting what you're putting down, in these shoes. And I don't like it. So I want to encourage the men of Australia today to wear high heels to work just so we know how much women of Australia suffer to look how good they look."
Melbourne 3AW presenter Neil Mitchell joined Stefanovic in the segment, but was less keen to wear his heels (Girl Express from Kmart, if you're interested).