Reading Cassandra Thorburn's post about her estranged husband Karl Stefanovic's career, an overwhelming sadness engulfed me.
Sadness for a woman who feels she has no choice but to force society to recognise the important but forgotten role she has played as a wife, a mother and constant support base.
Sadness for this woman – who was once also the star of her own professional life – who has experienced a misplaced sense of achievement for so many years, which she has only been able to enjoy on the sidelines in the form of congratulations for somebody else.
Sadness because so many women give up promising careers to raise children. Sadness, also, because this continues to be shamed by people who cannot understand the choice, nor the fact systems have failed to support new mums.
But more than anything, sadness because it reminded me so intensely of my own mother.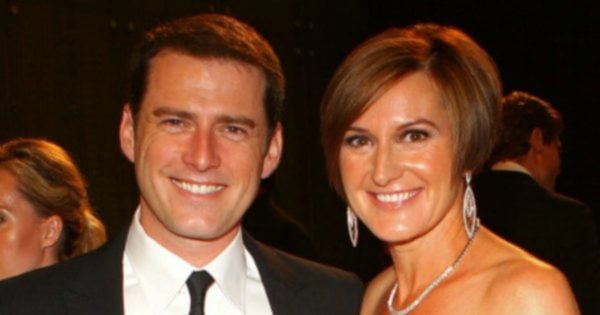 Over the weekend it was announced that Channel Nine's Today Show had beaten Seven's Sunrise in the fierce breakfast TV ratings war.
After splitting from Karl Stefanovic, her husband of 21 years, Thorburn shared a Facebook post about her contribution and sacrifice which made the Today Show's victory possible.
"Apparently Today Show finally won a year. This took a huge toll on my family and I, and I'm congratulating myself today for all the effort that went into making that happen," she wrote.
"The suggestions, the story ideas, the constant counselling of questions for years. I'm giving myself a pat on the back tonight, as I know many people will also know how much effort I put into it."
They are words I've heard from my own mother, who has fought for recognition for her part in my father's professional milestones for many years. Even after their separation back in 2011.
My mother left her job to raise her three children. For as long as I can remember, she has swelled with pride when my father's career came up in conversation.
In fact, she often draws on his achievements herself.
He has a high-pressure job involving long hours and a lot of travel.