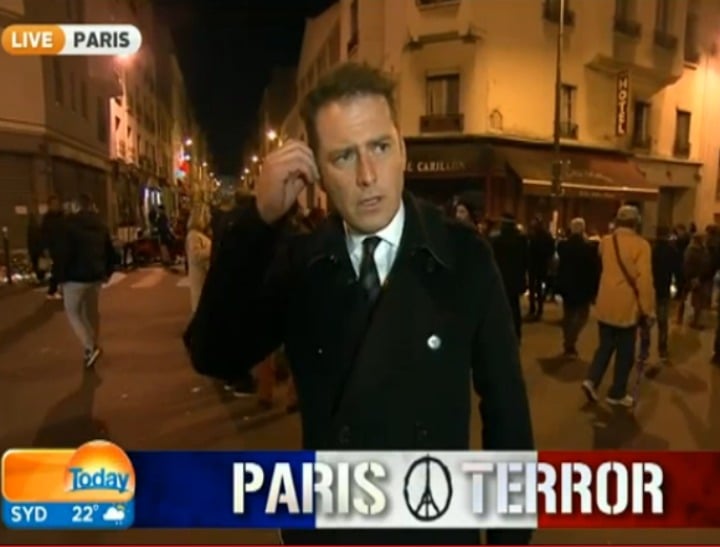 Paris on knife edge as police hunt an attacker on the run.
As Sunday night in Paris gets underway nerves are on edge as police release details of one of the men responsible for Friday night's terror attacks – who they say is still on the run.
Overnight an international arrest warrant has been released for one of the men thought to have been involved in the Paris attacks who escaped on Friday night.
French police have released a photo of the suspect they are hunting.
The man is thought to be one of three brothers involved in the killings in central Paris.
Caught up in the frayed nerves and tension in Paris, as the city tries to reclaim its way of life, is the Today Show's Karl Stefanovic who just minutes before going to air with this morning's Today Show had a terrifying brush with fear. Minutes before he was due to appear live on air a mass panic saw police clear the streets after what is reported to be an incident in the Place de la République in the centre of Paris.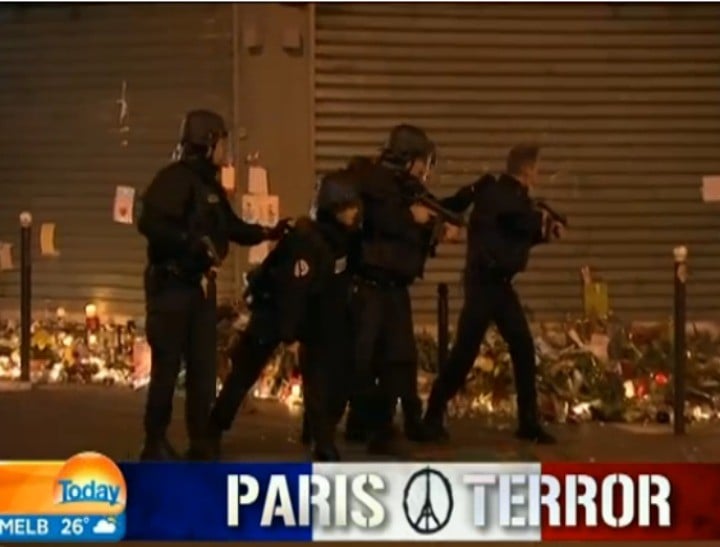 Twitter reports at the time claimed a loud bang was heard in the area, and footage showed hundreds of people fleeing the square in panic.
Karl Stefanovic, who is live on the streets of Paris, from outside Le Carillon bar, said there was a "flush of widespread panic" as police responded. He was in an area away from the Place de la République but was asked to leave his post.
"It was real panic you could see the terror in everyone's eyes" he told Lisa Wilkinson, back in Australia.