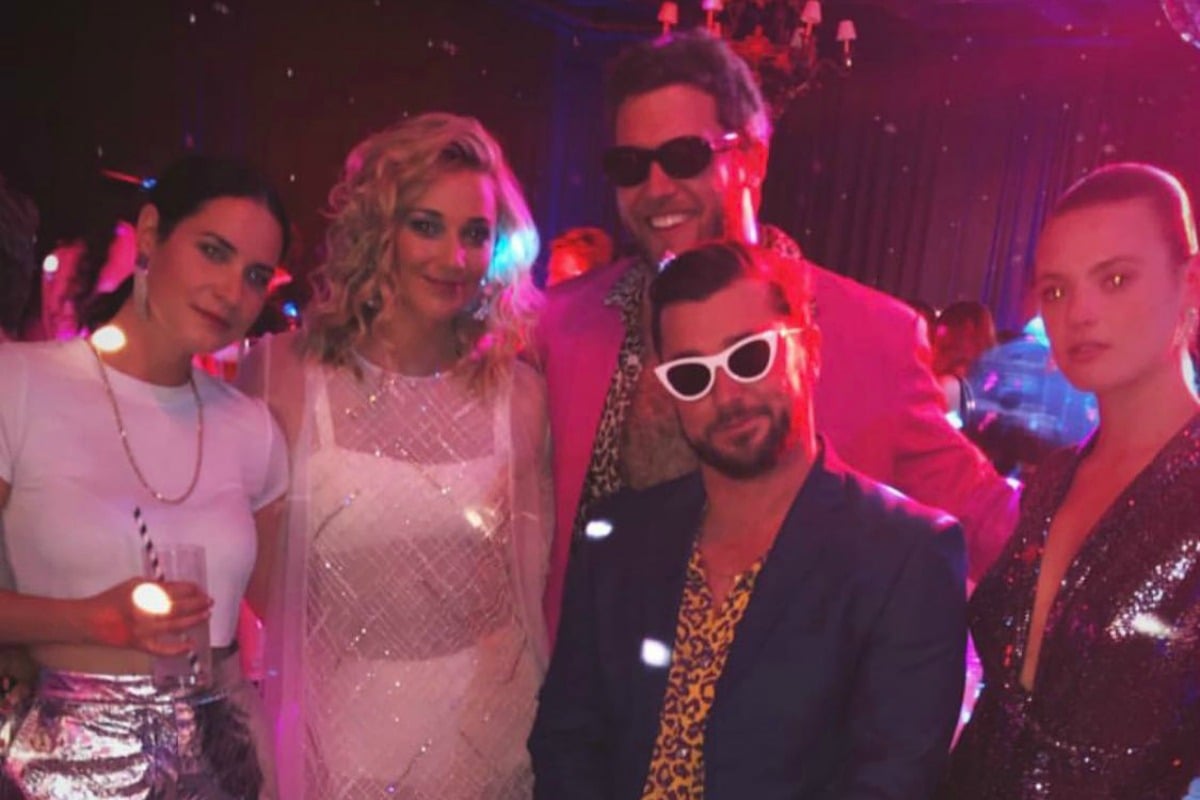 Karl Stefanovic and Jasmine Yarbrough have ended four days of intense wedding celebrations with a bang.
The newlyweds and their guests went all out for a huge party at the Mexican resort where they married on Sunday.
They flew in Sloane Angel, the resident DJ for Los Angeles' Soho House, for the event but um… keep scrolling to see special guest DJ Julie Bishop behind the deck (yes, really).
The Mamamia Out Loud team discuss the arrest of Chris Dawson, Elf on the Shelf and in light of the Karl Stefanovic wedding mayhem, what to do when your ex-partner gets married.
Of course, guests couldn't resist sharing the fun (and their outfits) on social media.
We've rounded up all the fun photos from the Studio-54 themed party for your viewing pleasure.