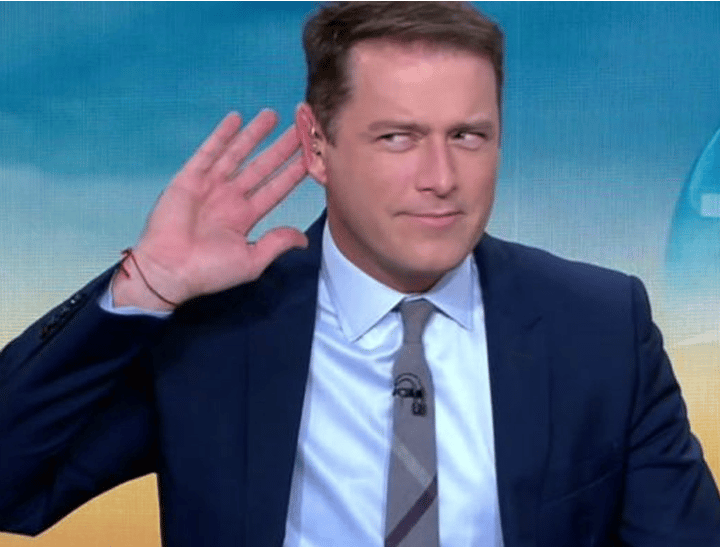 Is there anything Karl Stefanovic can't do?
National treasure Karl Stefanovic has done many great things for Australia.
From interviewing the world's most pessimistic animal, Grumpy Cat to getting naked on the Today show after Australia's disappointing performance in the Ashes, there's not much Karl won't do for his fans or his country.
Karl, who many would argue is as important to the fabric of this great nation as Vegemite, has amassed a legion of loyal fans over the years.
But now it's time he stepped up for the nation. It's time he became a DJ.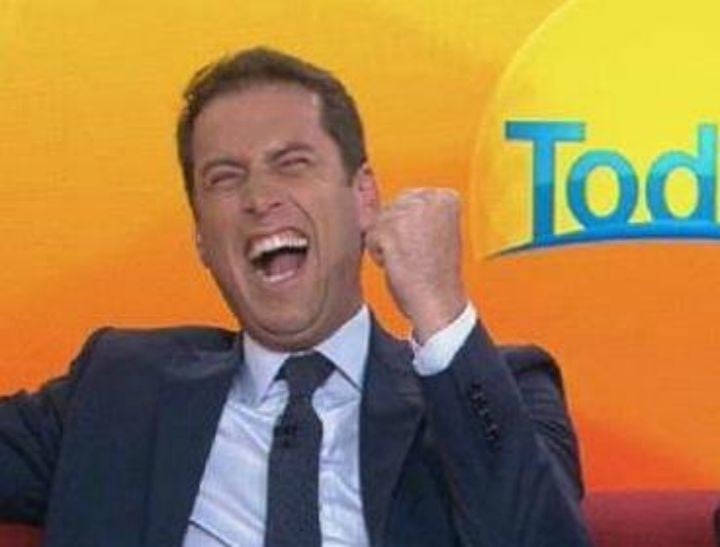 Melbourne's Laundry Bar have started a petition to get Karl behind the decks to perform a DJ set at their Fitzroy club.
"We're an awesome club in Melbourne that lives to give – whether its John Safran performing an all vinyl hip hop set in an Adidas tracksuit for free, Devin the Dude performing his hits from 20 years ago for cheap, or our regular club nights on Friday and Saturday that are constantly on the ball, we just want to entertain our fans," the Laundry writes.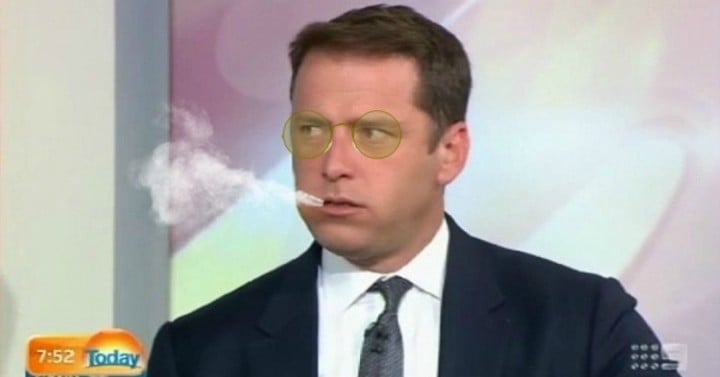 "We've been trying to get Karl Stefanovic's management to return our phone calls and emails for months now, because we've listened to our demographic and their demands, and they want Karl."
Yes, yes the fans do:

Even people in the US want Karl behind the decks:

This petitioner speaks the TRUTH:

Neville only has one wish:

And the most compelling reason to sign the petition?

The people have spoken.
It's actually pretty perfect. Karl can finish off his DJ set and get straight on over to Channel 9 to film the Today show.
After all, it wouldn't be the first time co-host Lisa Wilkinson has had to deal with Karl after he's had a big night. Plus, he's already been seen doing a nudie dash back into the studio:
Watch Karl's nudie run into the studio here. Post continues below. 
Only 95 more signatures are needed for the petition to reach its goal of 1500 supporters.
As one supporter of the petition, Caitlyn Awyzio, put it, "This would be the greatest thing to happen in Australian History. Karl DJ tour plz."
Preach it, Caitlyn. If you'd like to sign the petition, you can find it here: Karl must become a DJ.
Would you like to see Karl DJ? 
For more on Karl Stefanovic, try these…
Karl Stefanovic keeps his promise, does a nudie run on The Today Show.

Karl Stefanovic. In 1996. Wearing a skivvy.

"A joint with friends is fun": Karl Stefanovic on weed, booze and style.