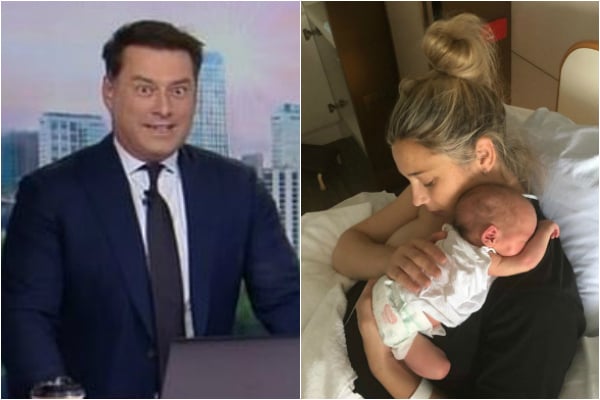 1. "It makes me cry." Karl Stefanovic on 'struggling' to return to Today after his daughter's birth.
Karly Stefanovic has opened up about his return to the Today show, after welcoming his daughter with Jasmine Yarbrough 10 days ago.
The 45-year-old told his co-host, Allison Langdon, he was "struggling a bit" with being back at work.
"Emotionally? Physically?" asked Allison.
"Everything hurts. I'm tired. Emotional," Karl laughed.
"She's sleeping okay, three hours on, three hours off. Jasmine has just taken it in her stride. She is feeding really well. It makes me cry already," he added.
That said, Karl joked it was easier being back on the show than being at home right now. "I'd go home but it's too much work!"
 

View this post on Instagram