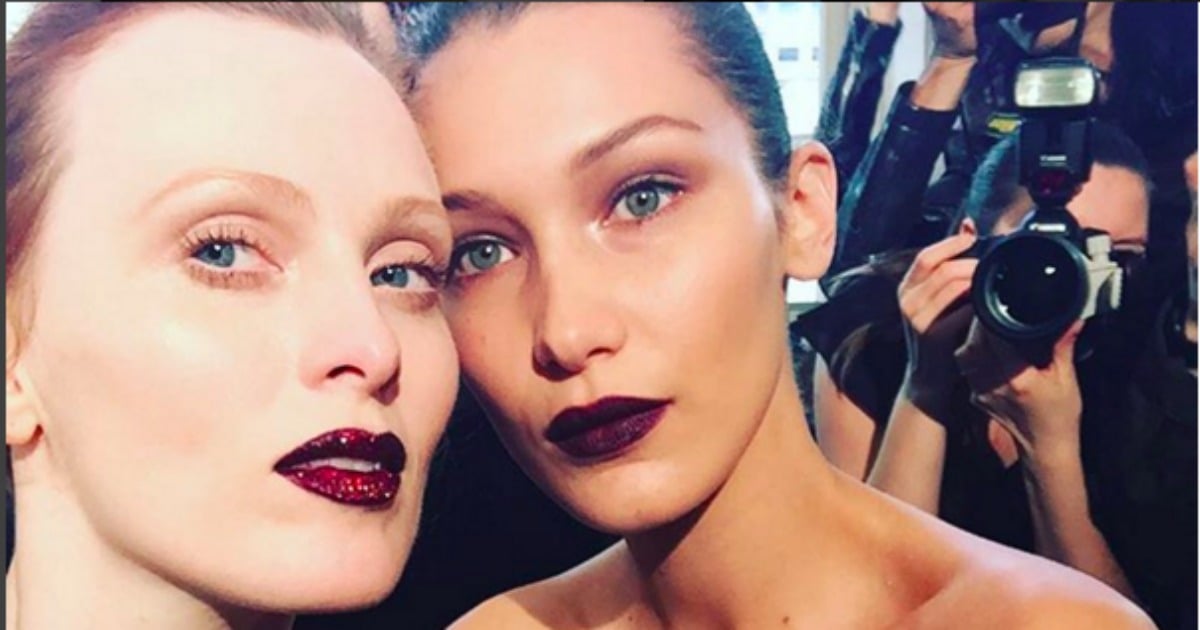 Who remembers supermodel Karen Elson?
C'mon guys. This woman is the stuff of runway legend. She walked for Marc Jacobs while pregnant, she's the face of YSL Opium perfume, and she was married to White Stripes singer Jack White. Oh, and she's a singer too.
Let me jog your memory:
At 37 years old, Karen is still working hard hoofing the runways for a bunch of designers, including this season's Bottega Veneta show at New York Fashion Week.
Actually, at this year's NYFW, it was only Bottega Veneta. Why?
"I'm just going to say this: I was in New York Fashion Week and I got canceled from a fashion show," revealed Karen to Women's Wear Daily.
"It was something to do with body stuff," she said.
"I had a real moment of truth. I was like, you know what, I'm too old for this. It's not about me. That's their attitude, not mine. If I don't work for them, I'm not going to torture myself."
At 37, Karen seems pretty accepting of where she's at in her career, despite the rest of us feeling OUTRAGED.
"That's really my attitude right now," says Elson. "I still think fashion has a long way to go as far as diversity, be it racial diversity [or] body type diversity."
Body stuff?
Too old?
Ugghhhhh.
Just so we're all clear, this is what Karen looked like walking for Bottega Venteta this year:
#Lolsob
The Bottega Veneta show also featured 72-year-old Lauren Hutton, which gives us some faith that the ageist fashion industry *could* be on a path to a more inclusive future.
In the meantime, would somebody PLEASE give Karen Elson a job? This woman is fire.
Celebrities who have responded to body shaming.