September 23, 2017, will forever be known as the day I stopped sleeping through the night. It's also, curiously, the day that news broke that Kylie Jenner, at just 20 years old, was expecting.
Are the two linked? We'll never know… (Hint: Yes they most certainly are and I'm not even the tiniest bit ashamed to admit it).
Things only became more complicated when, four days later, Kylie's older sister Khloe Kardashian was also rumoured to be baking up a bun in her oven.
If it wasn't for the giant bags under my eyes, an iPhone camera roll full of Instagram screen shots that have been zoomed within an inch of their lives and a Google search history that reads 'R KYLIE AND KHLOE RLY PREGNANT PLZ HELP I MUST KNOW', it'd be hard to believe it's been nearly two entire months since the gossip began.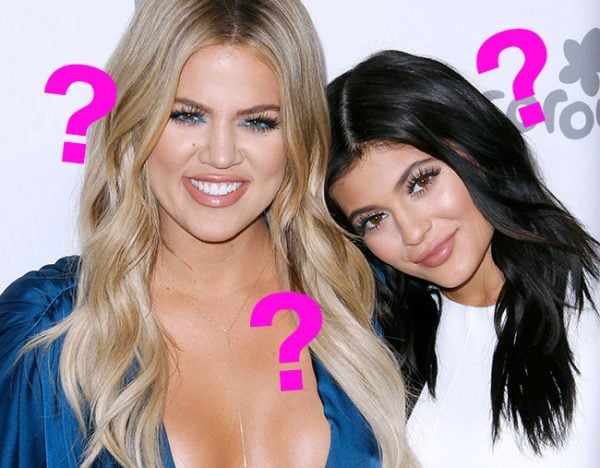 TWO. WHOLE. MONTHS. With only speculation to guide us and no official word from any of the 23,984 members of the Kardashian Klan.
We want Kris Jenner and co. to know that we know their very real and not at all strategically released to ensure the Kardashian/Jenner name stays in the headlines secrets, so we've complied a list of all the pregnancy hints dropped so far.
We'll get to the bottom of this, you guys. It's all about teamwork.
Kris Jenner's Christmas haul.
'Momager' and Kardashian mastermind Kris Jenner may have just let slip the biggest hint yet that Khloe and Kylie are expecting just last week.