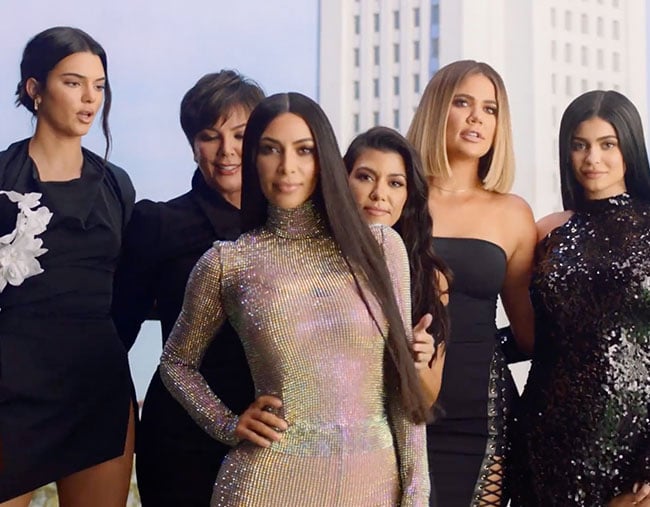 Last week, the Kardashians did what they do so well – send the internet into a frenzy.
This time around though, they didn't have to do much of anything to grab out attention.
The news that caused a stir was that not one, not two, but THREE of the klan were expecting babies . Of course, this is still all rumour with no official confirmation (or, ahem, denial) from the family.
The special 10th anniversary of Keeping Up With The Kardashians passed with nary a nod to the baby bombshells.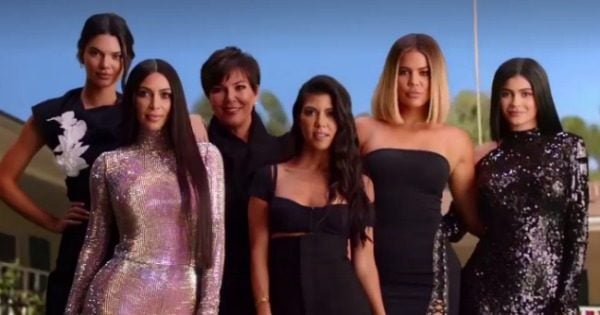 But Mamamia's Entertainment Editor and The Binge host Laura Brodnik believes this was always going to be the case and has a convincing theory why.
Listen: The Kardashian mystery explained. This is why the family would never have announced their pregnancy news during the ten year anniversary episode. 
"I found it really interesting that everyone was waiting around with baited breath for all of these family announcements to be made during the 10 year anniversary of the show. If you look at the history of how the Kardashians work, how they have been working for for the last 10 years, you'd see that they have never broken news like that," said Laura Brodnik on the latest episode of The Binge. 
"The family has always, to an extent worked in real time. They post to social media and comment to the press in real time. Their show, Keeping Up With The Kardashians, has always been a throwback to see how they deal with things behind the scenes, it's their way to retroactively control the story-line, it never breaks any new ground."
So, while we see their lives play out as it happens on social media, when it comes to big events breaking in the news about the family, silence is nothing new.
" They're at events in real time, things are happening, things are breaking in the news, they can't control that narrative so that plays out as it wants to," continued Laura.