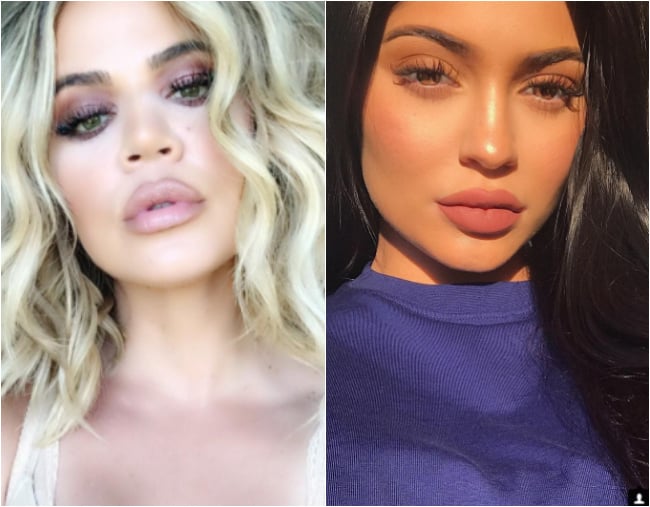 The Kardashians may not be able to put on a full face of makeup in nine minutes including hair and finding matching earrings, but they sure know how to PR themselves.
That's why even if you have never watched their reality TV show, Keeping Up with the Kardashians, currently in its 10th year, you most probably know who they are. Intimately. Strangely. Including the fact Kim likes to blowdry her jewellery before putting it on because it's too cold on the skin otherwise.
The Klan – comprised over the years of Kris, Kourtney, Kim, Kanye West, Khloe, Rob (who we don't see much of, presumably because his name begins with an R), Kylie Jenner, Kendall Jenner, Caitlyn Jenner, Scott Disick, plus their offspring – has been dubbed 'America's most famous family'.
Other family fly-on-the-wall reality shows have come and gone (even classics such as Here Comes Honey Boo Boo and Tori and Dean: Inn Love?) but the Kardashians have endured the test of time and an unforgiving, easily distracted market because they are masters of publicity. They are masters of keeping our attention.
Pop culture websites such as Refinery29 put much of that mastery down to timing. "They know when speak up, when to keep silent, and aren't ashamed of using that to their advantage," it reports. "In fact, the Kardashians have been pioneers in pushing the boundaries of what is considered to be acceptable in public celebrity pregnancies."
The Kardashians have form in being able to garner huge publicity from pregnancies. No one in that family is coming home to momager Kris Jenner and saying, "I'm pregnant mum. I'm going to tell my friends and put it on my Facebook page right now." The spreadsheet would come out. The plan mapped. The breadcrumbs spread for social media followers. The opportunity used. No one is saying they are not happy about creating or adding to their family, they're just going to use it, that's all.
And right now the Kardashians are, most probably, after as much attention as they can get because the juggernaut is losing its grip on the world. Ratings are "dropping fast" according to Business Insider on their TV show, which premieres on October 1 and is now in its 14th season. The Kardashians are all about popularity and mass numbers, that's what keeps the business of being Kardashians alive. They need those numbers.
On Sunday E! aired a ten-year anniversary special of Keeping Up with The Kardashians in the glow of fresh, frenzied look-at-our-family rumours that 20-year-old Kylie Jenner was pregnant. No one in the family has officially commented.