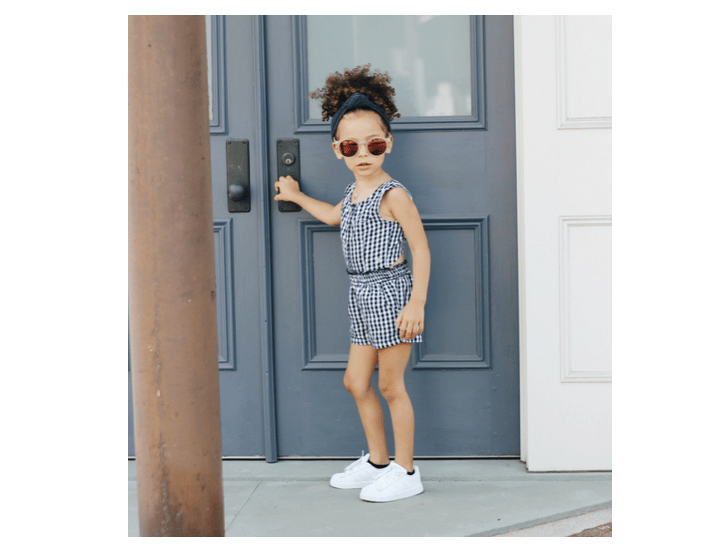 In case you hadn't noticed… A KARDASHIAN IS IN THE COUNTRY.
Khloe Kardashian, to be exact. She's popped up on every talk show, in every magazine and on every radio station in the country. There's been countless stories about her arrival at the airport, lots of Instagram selfies with fans and just generally the whole hyped-up whirlwind that comes with the arrival of a K-sister.
Through all of that, it's been a little difficult to ascertain why she's actually here. Turns out, the Kardashian sisters have a launched a new clothing line for kids, creatively named the Kardashian Kids Collection (a third 'K' may have been problematic).
The collection is being stocked exclusively in Big W stores across the country, and it's actually pretty cute:
In a definitely-not-carefully-scripted statement, Khloe Kardashian says that:
"We wanted to make fashion fun for little girls, so we're proud to present our new Kardashian Kids collection. It's simple, stylish and in great fabrics and shapes, but most importantly it's a collection that little girls will love"
It all seems innocent enough, but the 'collection' raised a bunch of questions in the Mamamia office this morning. Do toddlers really need a designer clothing line? Does it really matter if a three-year-old is 'stylish' or 'fashion-forward'?
Are children's clothing lines like this just teaching kids early that looks are all that matters, or is there nothing wrong with our kids looking good in cute clothes? HARMLESS OR HARMFUL? ARRRGGHHHH.
No matter were you sit on the kid-fashion scale, there's no doubt that a bunch of very adorable little ones have become famous based on their crazy-fashionable Instagram feeds and websites.
There's the incomparable Pixie Curtis, with an empire in-the-making: