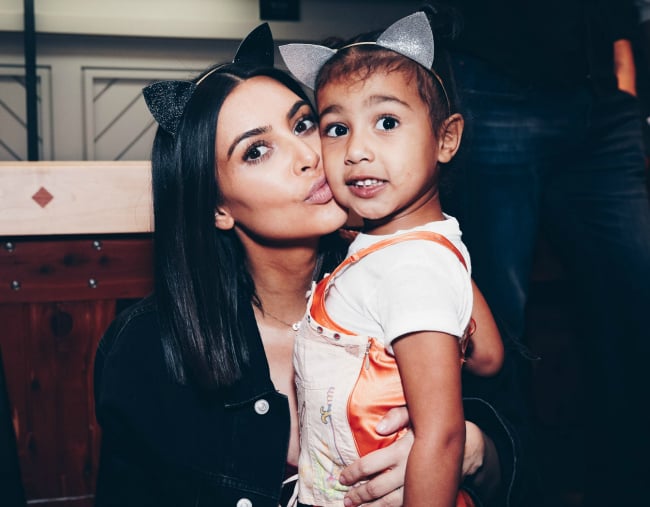 Let's be honest, there's no family we're more invested in than the Kardashians.
Their ever-growing brood are an endless source of fascination for us, as are the weird and wonderful names they give to each newborn.
When Kylie's baby ,Stormi joined the Klan, we wondered, what does that even mean? Come to think of it, what do any of their names mean?
Let's investigate.
Stormi Webster
Born: February 1, 2018
We don't know a lot about the meaning behind Kylie Jenner and Travis Scott's child's first name – or even whether Stormi is the little girl's given name or a nickname. What we do know is why she has the last name Webster, which on first glance seems odd. Turns out Travis Scott's real name is Jacques Webster (Travis Scott is the rapper's stage name). So the baby has her daddy's official last name.
See Kylie's pregnancy video that she shared along with her birth announcement.
North West
Born: June 15, 2013
Baby names don't get much more celebrity than North West, and the daughter of Kim Kardashian and Kanye West also has a name origin to match.