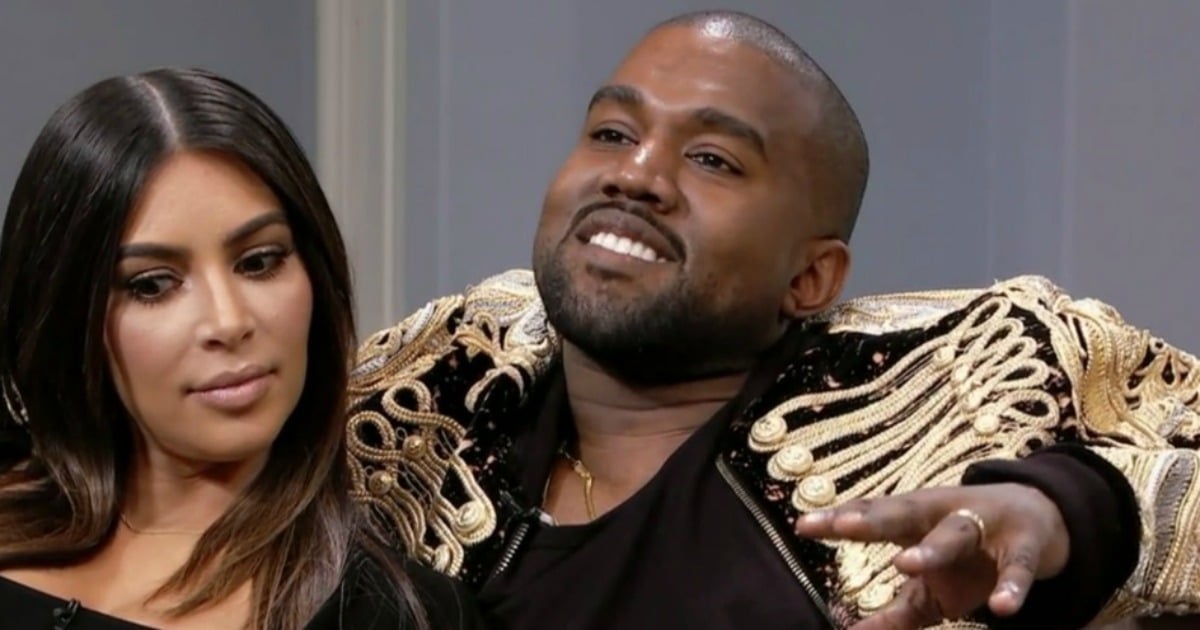 We swear, every time this dude opens his mouth we get an earful of gold.  It's buried among a bunch of nonsense but if you pan for a bit you can find some lovely little nuggets.
Now, Kanye West has revealed he has never watched porn with the sound on.
Wait, what?
Kanye, a leader of his time, has proven the silent film genre is not dead.
In the final episode of sister-in-law Khloe's now-cancelled talk show, Kocktails with Khloe, Kanye revealed his porn preference to Khloe, wife Kim Kardashian and new parents, Chrissy Teigen and John Legend.
The riveting episode also revealed Kanye's role in the demise of his wife's second marriage, and Kim's admission she no longer breast feeds their four-month-old son, Saint.
You can watch Kim's admission in the video below. Post continues after video.