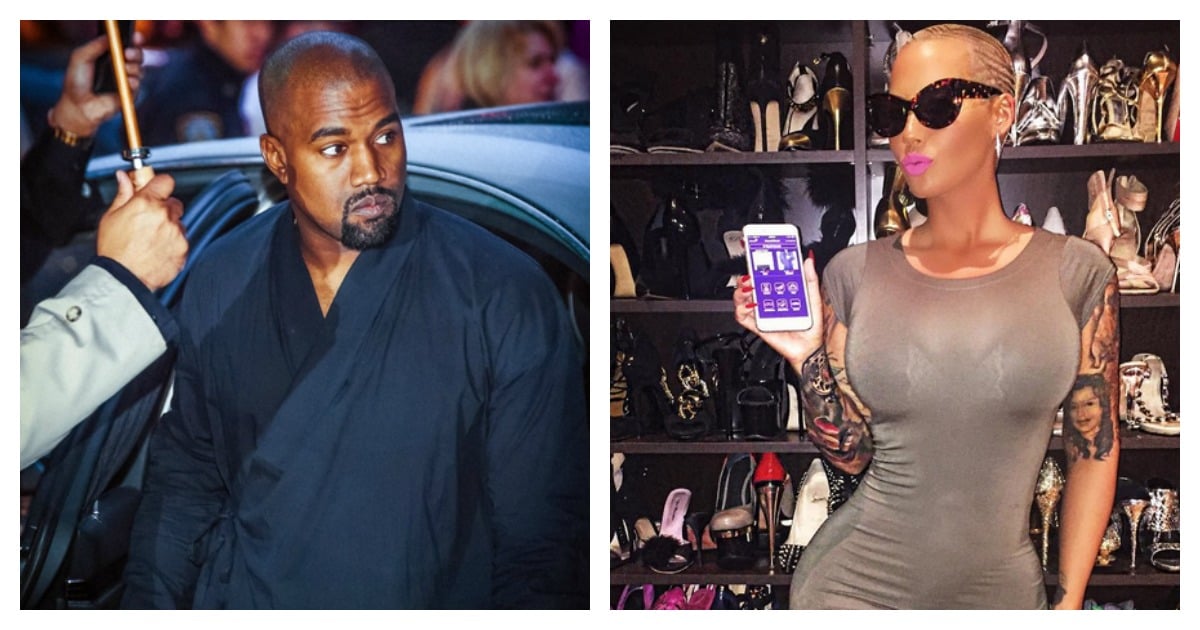 In #seriousnews today, Kanye West has responded to Amber Rose's tweet about playing with his butt.
We know it's sometimes hard work keeping up with the Kardashian's/Jenner's/West's, so here's a little bit of background.
At the same time we found out about Blac Chyna and Rob Kardashian potentially having a baby together, Kanye West started a Twitter feud with Wiz Khalifa, which inevitably ended up involving Amber Rose (Wiz Khalifa's parter) because West and Rose used to date. Obviously.
Here's a quick diagram that may or may not explain what's going on, because #visuallearning.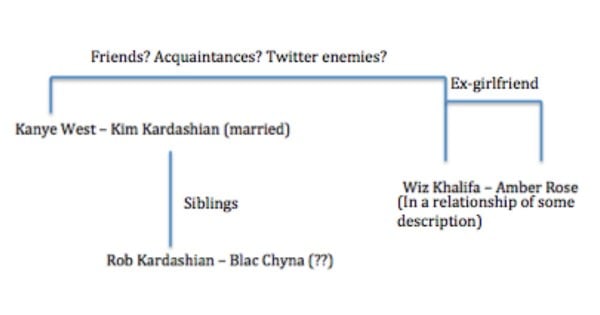 It all started when Wiz Khalifa tweeted about Yeezy ripping off another rapper in his new album title. Big mistake Wiz – Kanye's ego does not like being challenged.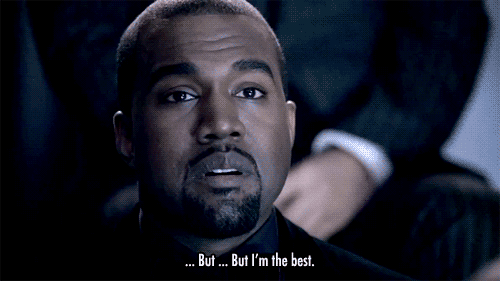 A feud followed, with highlights including Kanye's misinterpretation of the term 'KK'. Kanye thought Wiz was taking aim at his wife, Kim Kardashian, but by 'KK' Wiz Khalifa clearly meant weed.
Other bizarre rantings included Kanye tweeting to Wiz, "You wouldn't have a child if it wasn't for me", Kanye deciding mid-fight that he liked Wiz's pants, and Kanye roughly quoting Gold Digger, writing of Wiz Khalifa and Amber Rose's child, "I know you mad every time you look at your child that this girl got you for 18 years."
Sorry, what?
Watch Kanye West's performance of Gold Digger at Glastonbury here. Post continues after video. 
The saga went on, with cringeworthy tweets coming from all angles.
And then, as with any good online fight, the partner joined in.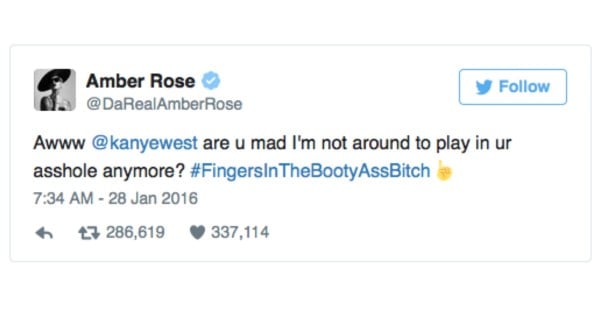 You know sh*t is getting real when the ex brings up embarrassing sex stories.
And in true Kanye-style, he responded to Rose's tweet. Just some advice – when an ex tries to humiliate you by bringing up personal sexual acts – DON'T RESPOND.
I'm not into that kind of shit… I like pictures and videos Me and my wife got the kind of love that can turn exes into best friends

— KANYE WEST (@kanyewest) January 29, 2016
Exes can be mad but just know I never let them play with my ass… I don't do that… I stay away from that area all together — KANYE WEST (@kanyewest) January 29, 2016
So, in conclusion, for anyone who was wondering: Kanye doesn't like butt stuff. And he may or may not sometimes confuse his wife with weed.
I'm happy that I now know that KK means weed… please excuse the confusion … now back to #WAVES

— KANYE WEST (@kanyewest) January 27, 2016