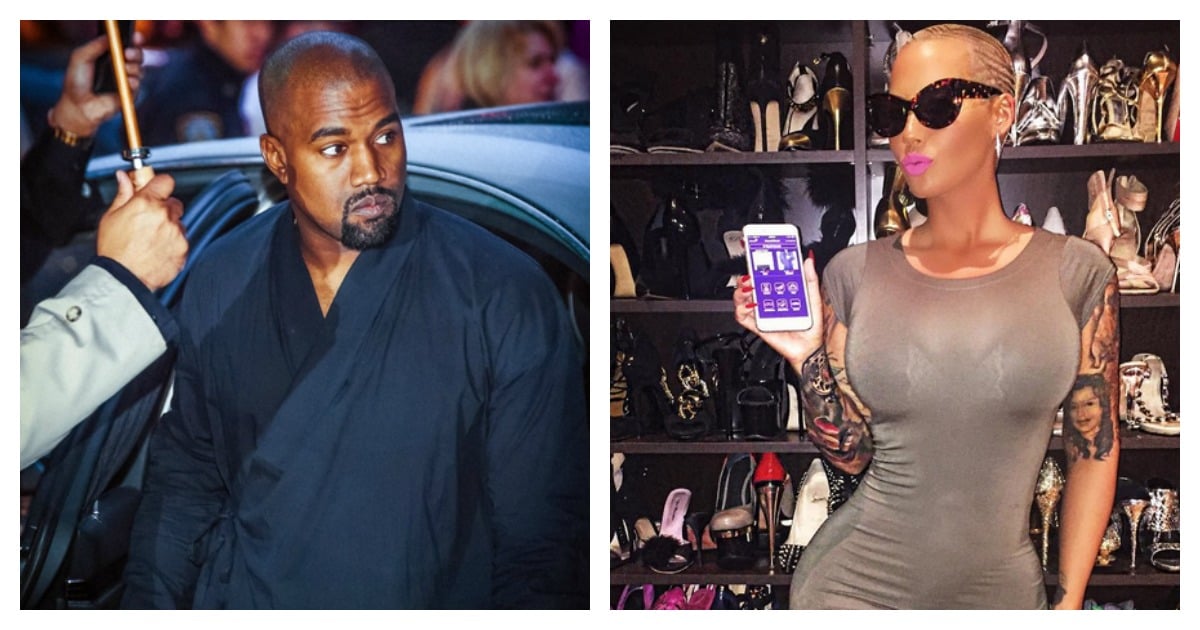 In #seriousnews today, Kanye West has responded to Amber Rose's tweet about playing with his butt.
We know it's sometimes hard work keeping up with the Kardashian's/Jenner's/West's, so here's a little bit of background.
At the same time we found out about Blac Chyna and Rob Kardashian potentially having a baby together, Kanye West started a Twitter feud with Wiz Khalifa, which inevitably ended up involving Amber Rose (Wiz Khalifa's parter) because West and Rose used to date. Obviously.
Here's a quick diagram that may or may not explain what's going on, because #visuallearning.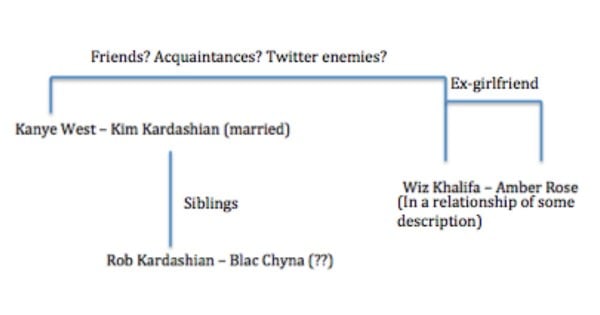 It all started when Wiz Khalifa tweeted about Yeezy ripping off another rapper in his new album title. Big mistake Wiz – Kanye's ego does not like being challenged.