Ballin' in beige.
Kanye West was already pushing it among the fashion elite at this year's New York Fashion Week, after announcing his fashion show at the very last minute, thereby pissing off other designers and fashion types.
Future President West showcased his latest range (he debuted Yeezy Season 1 at New York Fashion Week last February), and it received a somewhat… mixed response.
The entire show, a mix of separates such as leggings, hoodies and leotards, came in a very limited colour palette.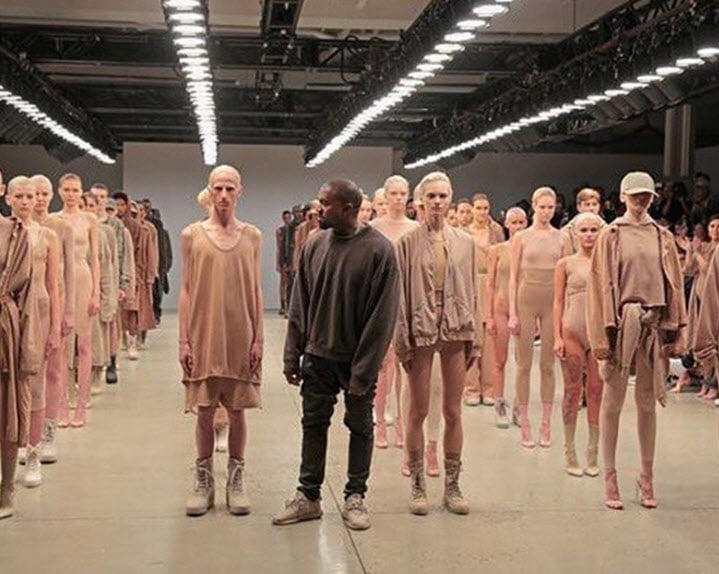 Camel, ecru, taupe, cosmic latte (that's actually a colour, designated by astronomers to describe the average colour of the universe) — call it whatever you want, it's beige, my friend.
The Kardashian kollective arrived to sit in the front row clad mostly in the colour of the moment, a beige reminiscent of a dirty towel, except for Kylie Jenner, who walked the runway in a pair of beige leggings that look like the long-johns I wear under my jeans in Northern hemisphere winters.