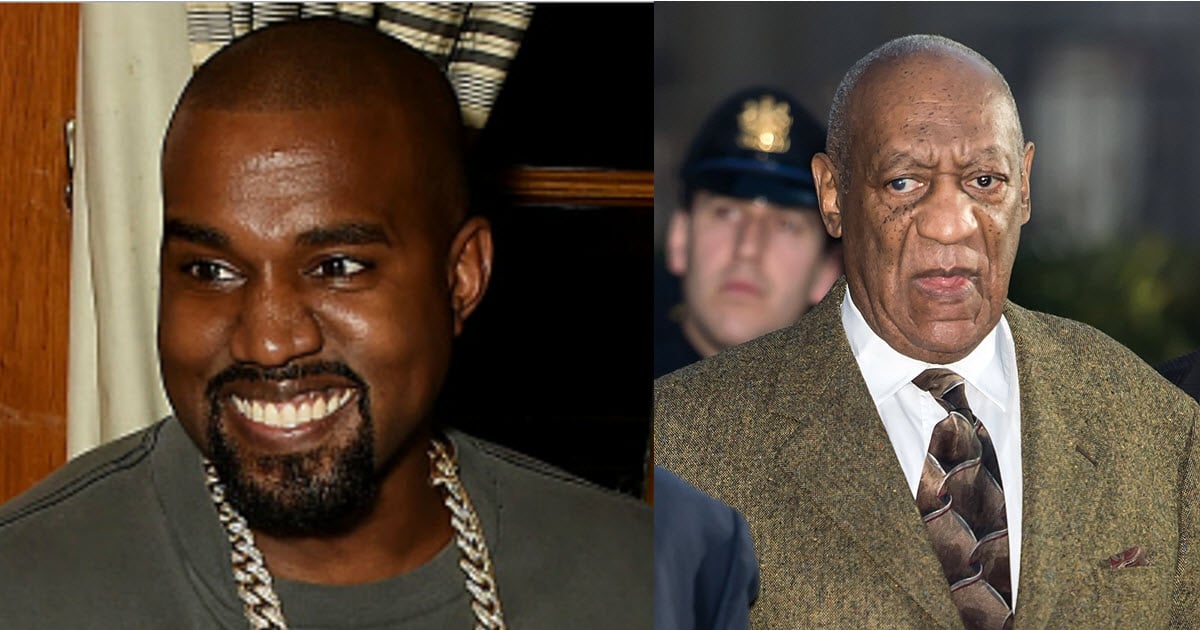 Kanye West and Twitter are a dangerous combination.
Just a couple of weeks after the 36-year-old headline-making ranted against rapper Wiz Khalifa and ex-girlfriend Amber Rose, he's again taken to his keyboard.
He tweeted, "BILL COSBY INNOCENT !!!!!!!!!!"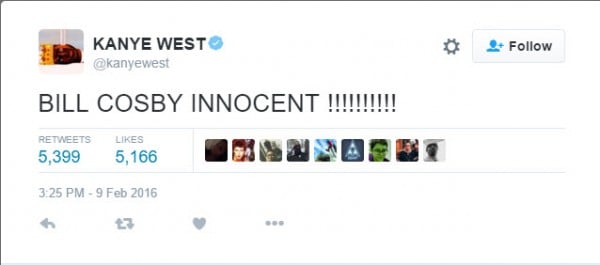 This deeply unpopular sentiment may have been prompted by a court throwing out a defamation suit against embattled comedian Cosby, 78, by former model Janice Dickinson, 60.
He accused her of fabricating a story in an interview from 2014 that he had drugged and raped her in 1982.