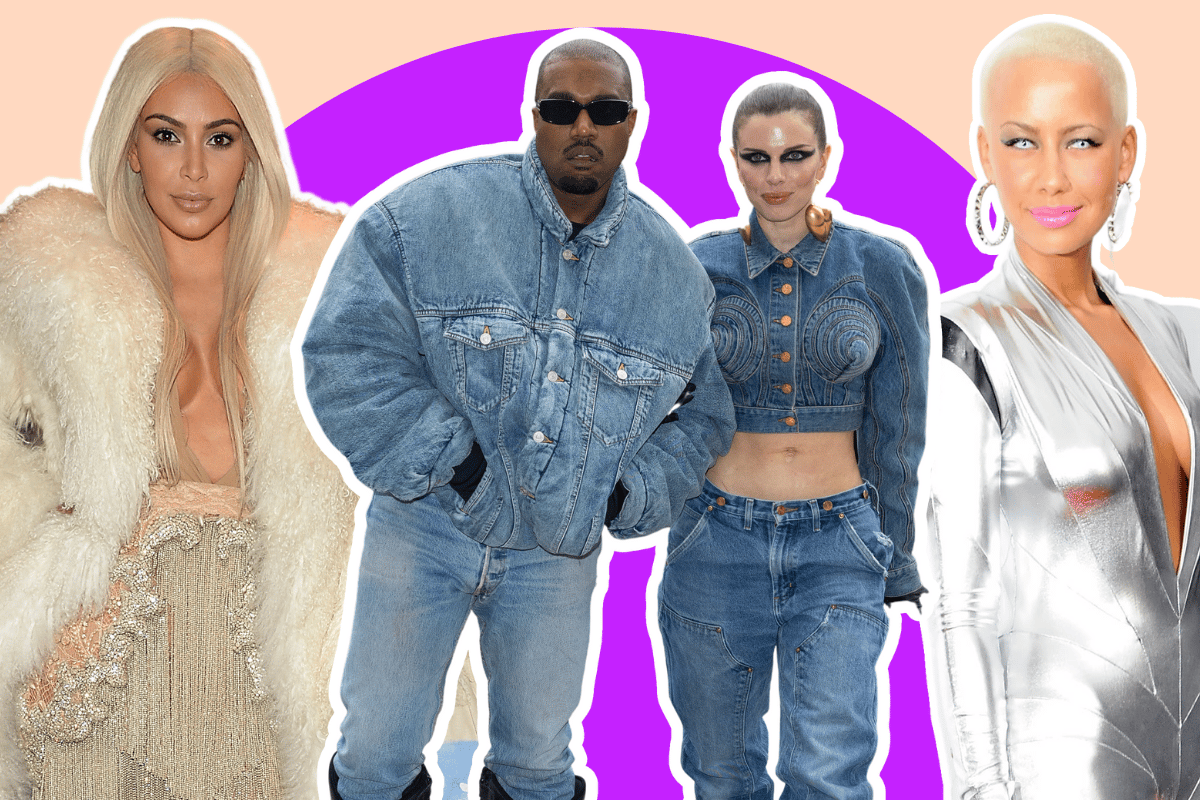 Recently Kanye West has been going viral for his habit of dressing his girlfriends. Basically, Kanye has a particular style, and he likes to influence the way his romantic partners dress. 
Quirky, right? Or is it just controlling?  
You see, while I've never had a boyfriend go quite as far as Kanye, I have had a boyfriend that hated the way I dressed. 
Watch Mamamia Reviews Non Family Friendly Fashion. Post continue after video.
Over time, it began to feel less like an opinion and more like a way to control me and put me down. Sadly, he wasn't offering designer clothes as an alternative - just unsolicited opinions.  
Honestly, Kanye's habit of meeting women and making them over like real life Barbie dolls seems less romantic and artistic and more or less, just plain wrong. Kanye's former partners, like Amber Rose, Kim Kardashian and his current girlfriend, Julia Fox, are all women who have fabulous and interesting personal styles. 
However, that drastically changed as soon as they entered a relationship with Kanye - they suddenly all looked the same. I mean who can forget the scene on Keeping Up With The Kardashians, when Kim cried because Kanye instructed her to clear out her wardrobe - it's a scenario that doesn't exactly scream healthy relationship goals.  
In my opinion, if you are dating a man and he wants you to change the way you dress, it's because he wants to control you and change you. I always think the joy of dating someone is falling in love or lust with whom they are already. 
I remember when I met my current boyfriend. His 90s, no-fuss style charmed me. It was cute. I didn't want to change him and force him into modern street wear or a suit - I liked him how he was and he liked me for how I was and that's how it is meant to be.