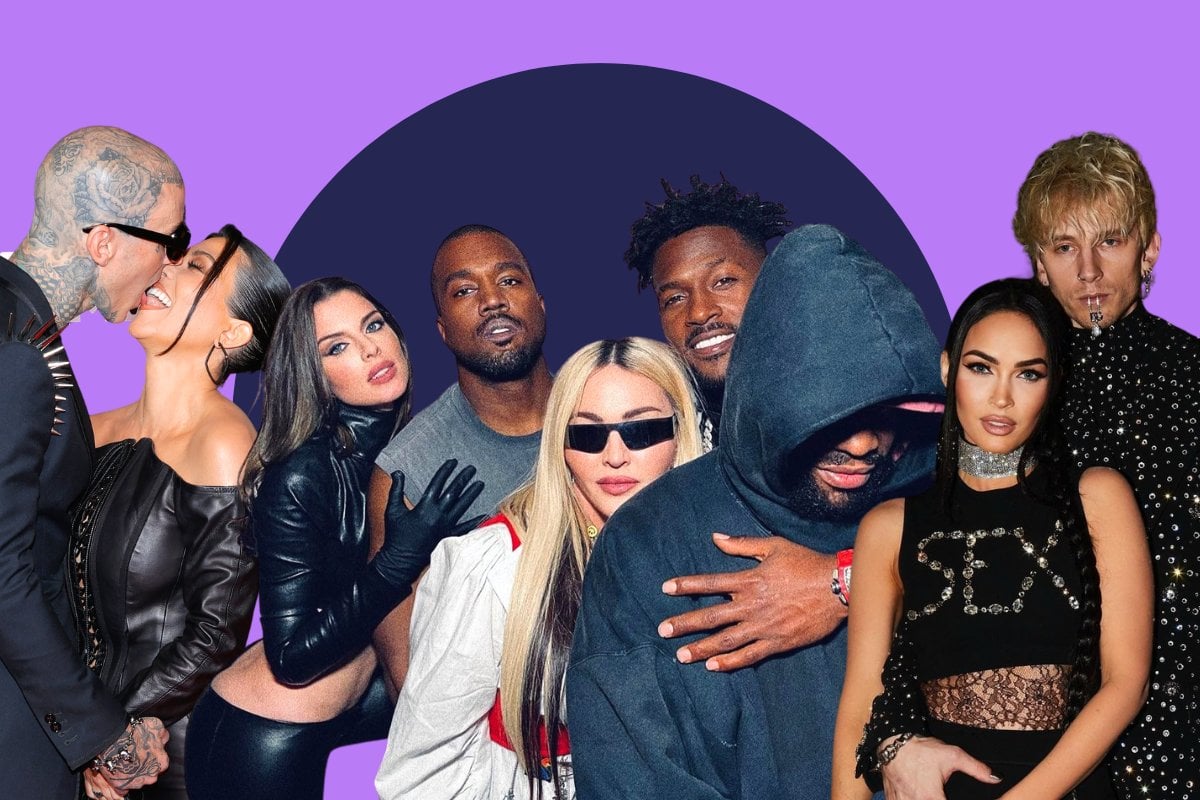 When the pandemic first raged in 2020, think pieces everywhere heralded the end of celebrity culture.
At the time, it was probably a fair assumption. The entire world was shut in their homes with ample free time to ridicule famous people in their mansions singing "Imagine no possessions, I wonder if you can". They complained about feeling like they were in prison, while lounging on their lawns bigger than my apartment block. 
Without premieres and dinner dates, the celebrity gossip mill dried up. Social media was the only way to make headlines, and as such, the weirdness - and grossness - of celebrity had never been so glaringly obvious. Sure, they could chuck on track pants like the rest of us, but theirs definitely weren't from Kmart.
Watch: Just in case you want to uh, relive the mess that was Hollywood in 2020. Post continues below video.
Obviously, celebrity culture didn't die as predicted.
It's now 2022, and celebrities have done away with any semblance of relatability. Pretending to be like us normies didn't rake in the money or influence so instead, they've spent the past 12 months leaning 200 per cent in the opposite direction.
The famous people are not chill.
The world (and particularly internet culture) is still heavily invested in their world, except now we're watching through our fingers like it's a slasher film.
At any moment, a new Julia Fox essay about her professionally photographed dates with the artist formally known as Kanye West could jump out of an alley. MGK and Megan Fox touching tongues may be lurking around any Instagram corner. You could close your fridge, only to be frightened half to death by a new 'Kravis' selfie staring into your soul.