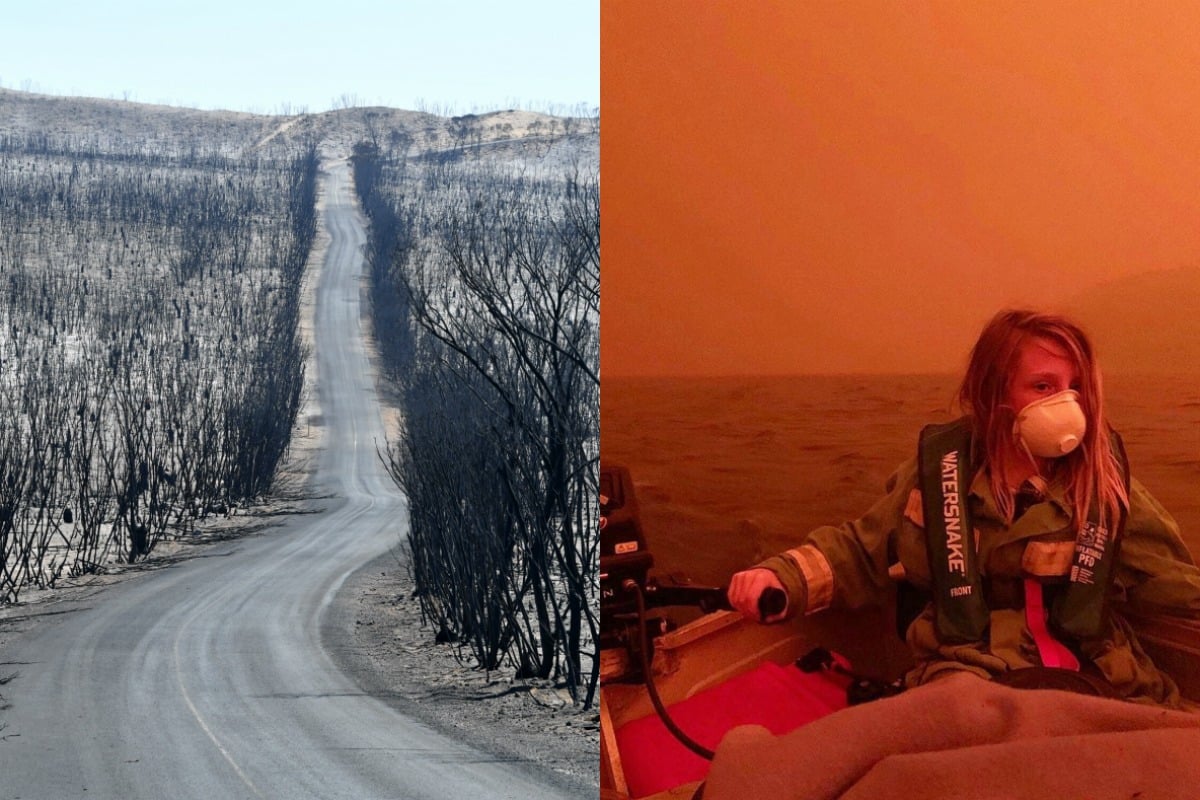 Right now, the bushfires are as bad as ever.
If you've been on social media, or any major news sites this past week, you might have been lulled into thinking the bushfires were easing. That the crisis is coming to an end. That the fires 'aren't as bad' anymore.
Wrong.
On Thursday the arrival of American firefighting reinforcements was met with cheers at the airport. Post continue after video.
The difference between this week and the week after New Year's Day when Australia and the rest of the world suddenly woke up to the crisis unfolding, is the terrifying perspective pictures from the frontline bring – and with it the stark reality of mass rescues.
Right now, your social media feeds aren't being plastered with, as many, devastating Armageddon-like photos from the fire front.
Pictures like this: a blood-red sky and thousands huddled on a beach.