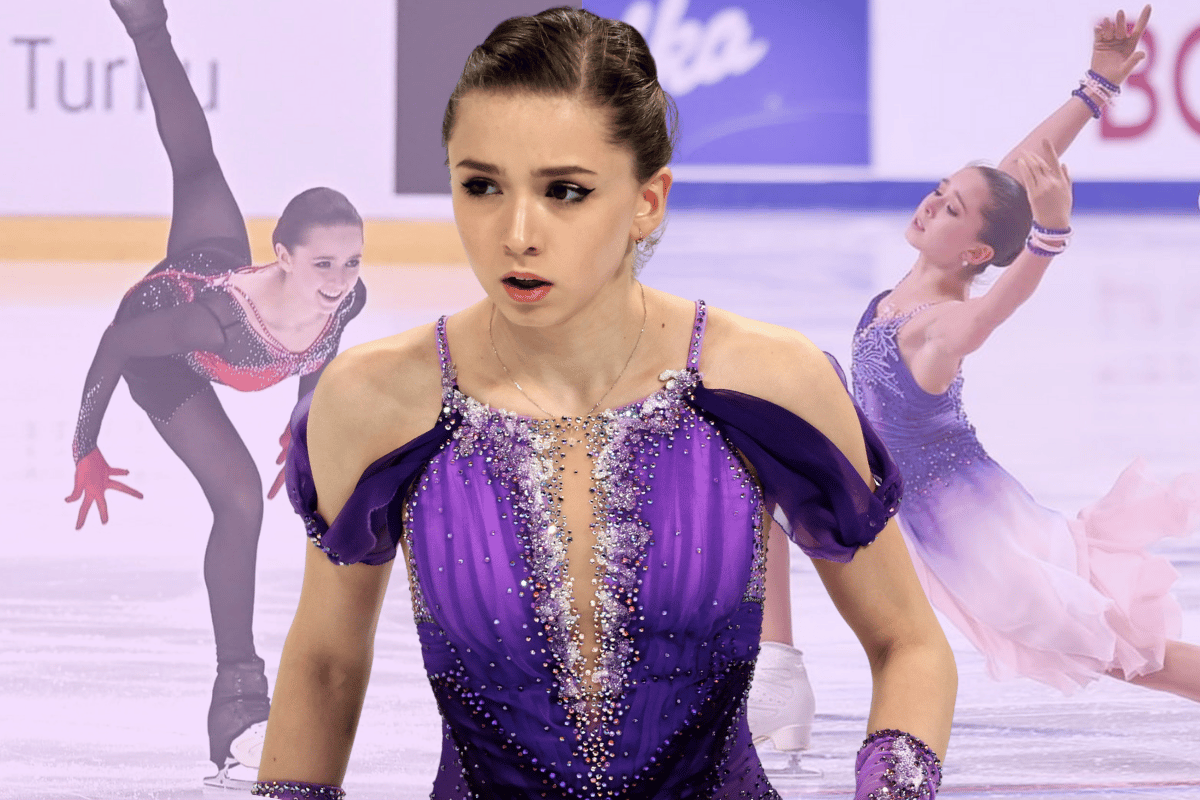 Figure skating is in a league of its own at the Winter Olympics in Beijing this year.
Not only has it been dominating audience viewership across the world, but it has also been dominating headlines for all the wrong reasons.
Russian figure skating sensation Kamila Valieva is currently under fire for a positive drug test result, which led to intense scrutiny and a hearing into the alleged doping. 
Watch: Kamila Valieva's figure skating highlights at Beijing 2022. Post continues below.
Video via Olympics YouTube.
Last week, Valieva became the first woman to land a quad in Olympic figure skating, securing herself a gold medal in the team event. For context, a quad in ice skating is when a skater jumps into the air and spins around at least four times - a pretty tricky feat.
But hours after that incredible performance, it was revealed that Valieva had tested positive at her national championships on December 25. The result from that test was not revealed until February 8. The substance found was the banned heart drug trimetazidine, which is commonly used to treat people with angina or other heart-related conditions.
The storm that ensued from reports of a drug scandal was instant. 
The Court of Arbitration for Sport (CAS) held a hearing into the matter soon after the news, where Valieva's team suggested her positive result may have come from a contaminated glass of water that contained traces of her grandfather's heart medication. An Olympic official then confirmed this was Valieva's defence.