The partner of the Australian woman shot dead by a US police officer in Minneapolis has broken his silence, saying he is "utterly devastated" by the loss of the woman he was set to marry next month.
Surrounded by family, Don Damond teared up as he spoke of the 40-year-old bride-to-be, Justine, who moved to the US for love.
"Our hearts are broken and we are utterly devastated by the loss of Justine," Don Damond said during the address outside his Fulton home on Monday.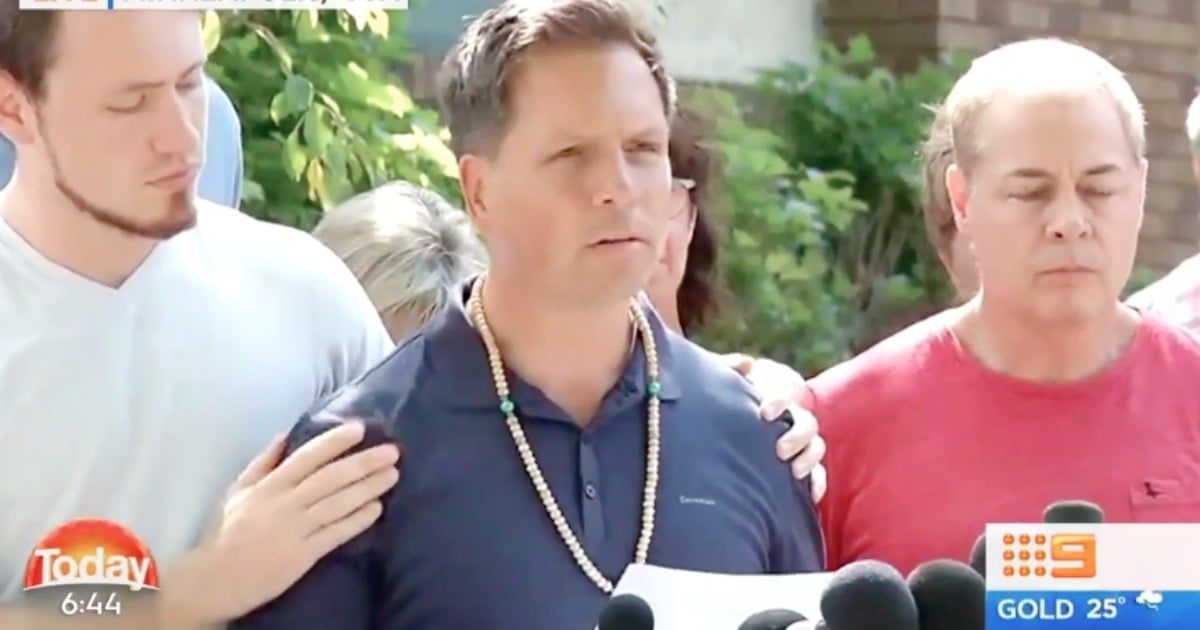 "The death of Justine is a loss to everyone who knew her. She touched so many people with her loving and generous heart. She was a teacher to so many and living a life of openness, love and kindness."
The spiritual healer and meditation coach - who hailed from Manly, NSW - was shot dead by Minneapolis police officer Mohammed Noor on Saturday night after she had reported what she believed was an active sexual assault nearby.
Officer Noor shot Ms Damond multiple times from the passenger seat of his police vehicle.