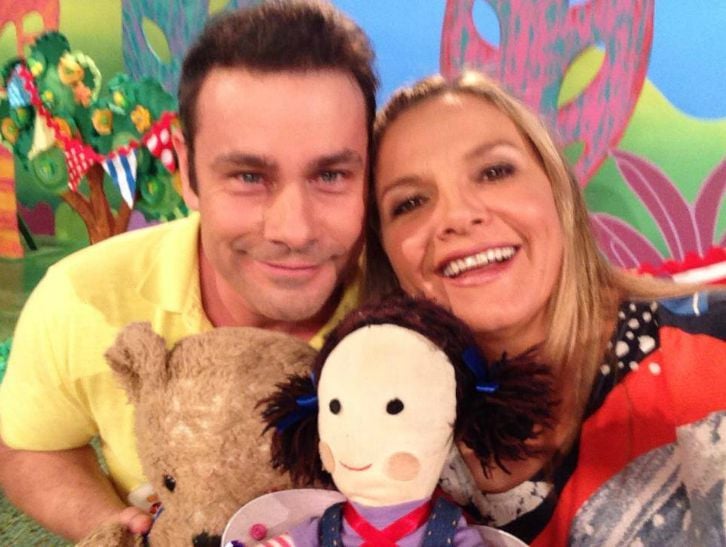 She's the Play School presenter loved by a generation of kids and parents. She's sung to our children, read to them, and taught them to make things out of egg cartons. Even at home, with husband Jack Finsterer and their three kids, Justine is the "fun" parent.
"My husband is the routine-based disciplinarian," she explains. "He's the rock."
Justine loves playing with her kids. But she admits the amount of time she spends doing craft has "dropped off" with her youngest child, five-year-old Max.
"I think it's the mess involved with craft that I just can't face like I used to be able to," she laughs. "And I think I've realised now I've got to enjoy it as well! Not enough craft for the third one, I have to say, but lots of reading."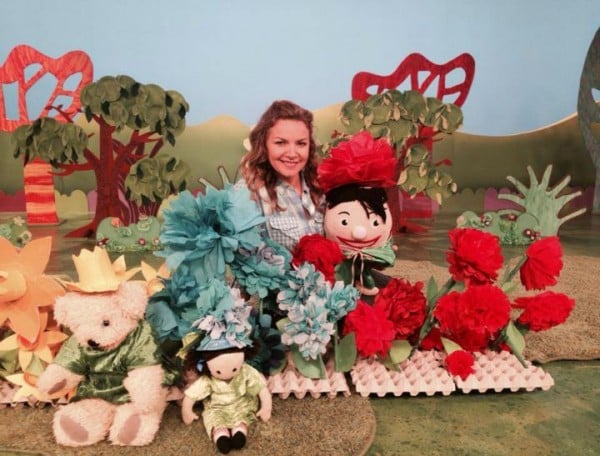 Justine and Jack, who is an actor, met while doing a play for the Sydney Theatre Company. Ever since the birth of their first child, they've been "juggling" their work commitments around each other. While Jack has appeared in shows like Life Support, Neighbours and Miss Fisher's Murder Mysteries, Justine has been in Tangle, The Time Of Our Lives and, most recently, House Husbands. As well as that, she's had Play School and her music career.
"We've both been very conscious of trying to make sure that we can keep working but one person is always at home," she explains.
Justine says Jack has always been "enormously supportive" of her continuing to work.
"He was desperate to be there and be feeding the baby and changing the baby's nappy. Back then, too, there weren't a lot of dads who were out with a pram."
But like a lot of mums, she still struggles with the work/life balance.
"I think I've figured out now, you just have to appreciate when the balance is right and you have to acknowledge when it's working," she believes. "Otherwise you're always stuck in that place of feeling like your whole life is just a big juggle."
Here's a video of one of Justine's songs. Post continues after the video.