Justin Trudeau's son has distracted everyone at the G20 Summit by being ridiculously cute, and what global financial agenda?
Hadrien, 3, made a big entrance at the Summit, clambering down the steps of the plane and swinging in his parents' arms like this whole big shindig had been put on just for him.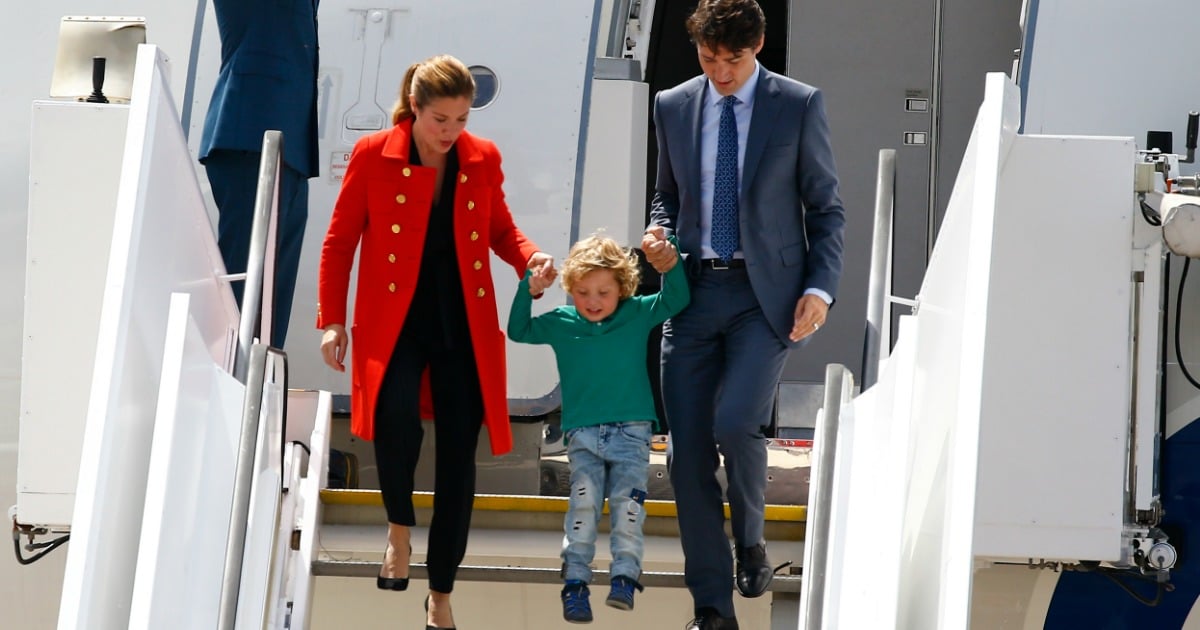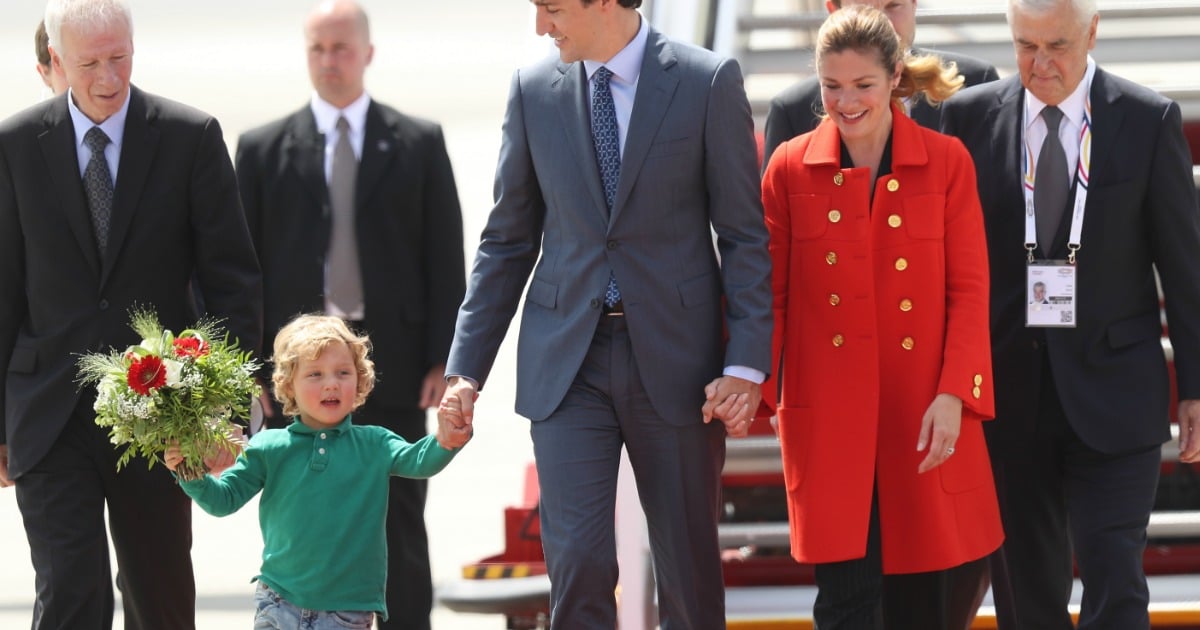 His mother, Sophie Gregoire, then took him on a harbour boat tour, which made him pout - because boats are big and scary, we guess.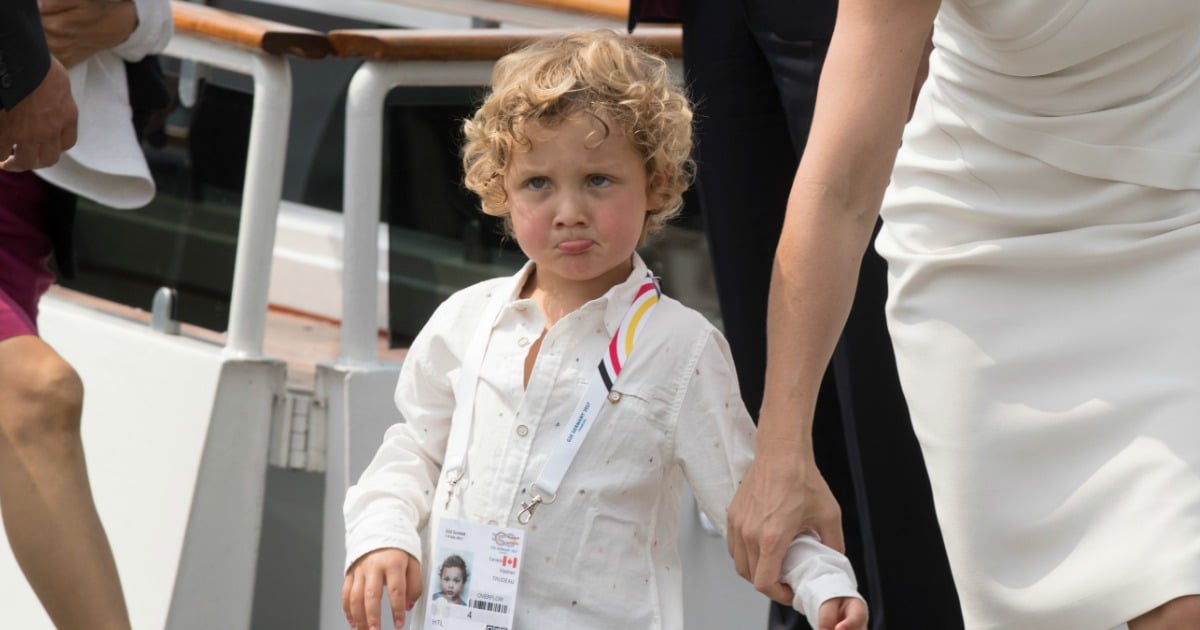 People on Twitter were quick to point out how much little Hadrien looks like his dad (because genetics) and some have even suggested he's a little political powerhouse in the making.
Hadrien Trudeau blocking the welcome shot of @JustinTrudeau arriving at the #G20Summit.

This kid is a Canadian treasure.
#cdnpoli pic.twitter.com/a77joQjV0y

— Joshua Roelcke (@JoshuaRoelcke) July 6, 2017
What a beautiful family!! Your little boy looks just like you, sir!

— ????????45* (@DeepStateAgent2) July 6, 2017
Justin Trudeau's Butt Is Not A Plaything. Post continues... 
I guess we'll have to wait at least another 15 years to find out whether Hadrian will follow in his dad's footsteps. In the meantime...