Poor Justin Bieber.
If that thought had even crossed my a year ago I would have had to seriously check myself, but the Biebs has done some serious Britney Spears-level rework on his image over the last 12 months. So much so I was even starting to like the guy who was once the centre of a campaign to be extradited back to Canada from the States.
And now he's gone and got himself into a fist fight.
Damnit, Bieber. If there's one thing that could ever make you drop so far down in my list of the people I barely tolerate, it's physical violence. And no, not even the sweet, catchy lyrics of your hit 'Sorry' can save you.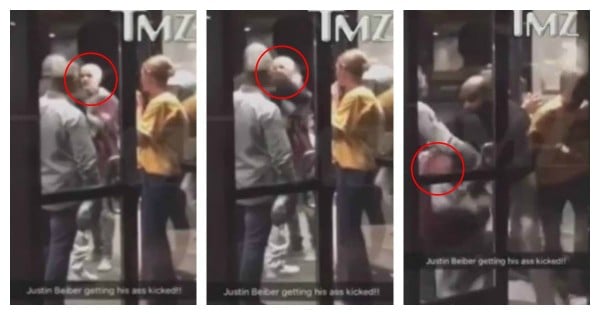 Notorious celebrity gossip site, TMZ has obtained 30 seconds of video footage from the fight which appears to be from a bystander's Snapchat.
The footage shows newly-bleached haired Bieber take a punch at a man who instantly retaliates. The man, who towered over Bieber's 1.75m frame, then threw the 22-year-old to the ground in the doors of Cleveland Hotel.
Bieber appeared to walk away unscathed. The same could not be said for his ego.
While the reason for the brawl hasn't been confirmed, here are a couple we think might be why: