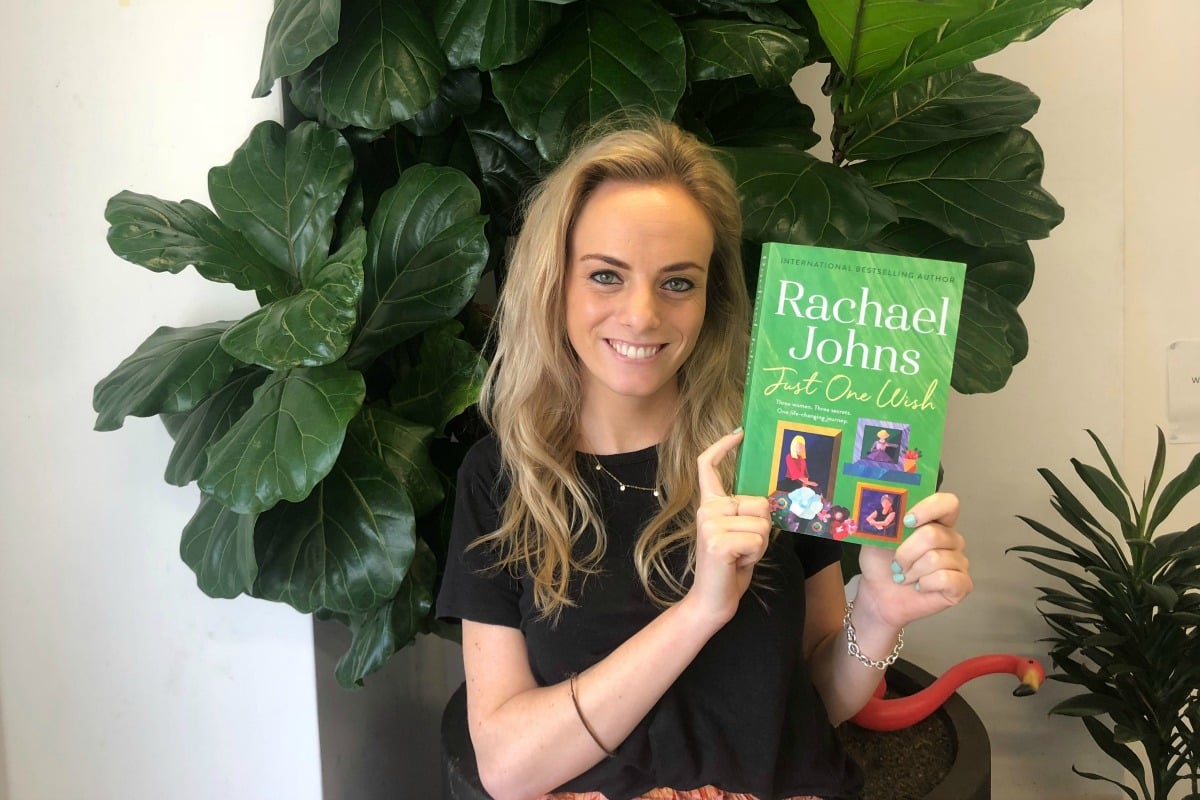 On a recent weekend trip to Melbourne, I boarded a plane from Sydney and opened a book. I was in the mood to get lost in another world, with characters who would soon feel familiar and storylines that would have me frantically turning pages, desperate to know what happens next.
What I hadn't expected was that I would genuinely struggle to put it down – and would spend my weekend away stealing moments of quiet to follow the lives of three generations of women.
Bestselling, ABIA (Australia Book Industry Awards) award-winning author Rachael Johns is particularly skilled when it comes to telling women's stories. Somehow, she's able to write like she's 30, and 50, and 80, and paint complex relationships in a way that's entirely recognisable to a reader.
Her new novel, Just One Wish, is another testament to that skill. In the opening few pages, we're introduced to three vastly different women.
Ged is a 30-year-old journalist in a happy relationship with a co-worker. She's tenacious, independent, and loves her dog Coco like a baby.
Her mum, Sappho, is an influencer who goes by the name of "The Happy, Happy Housewife", and preaches about the benefits of new domesticity. She says women lost their way when we tried to do it all, and perhaps what's really needed is for us to go back to finding meaning in the home.
Sappho also has a brand new assistant to help with her growing fame, but her husband feels uneasy about a stranger spending so much time with the family.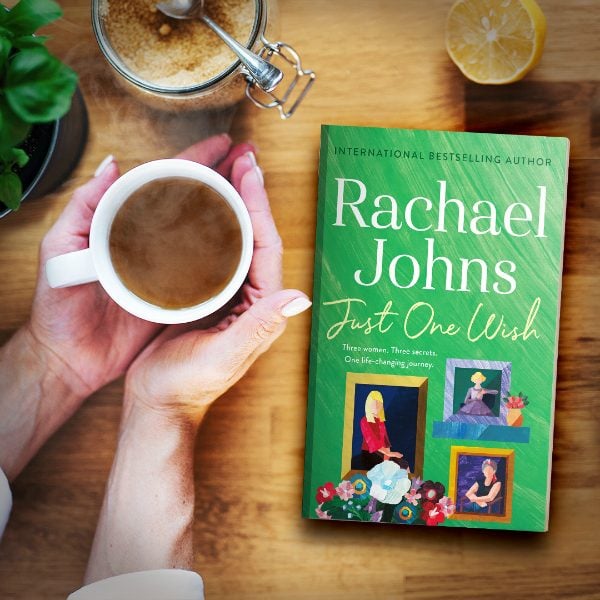 Then there's Alice, Ged's grandmother - a scientist and feminist activist who's about to celebrate her 80th birthday. She had an unconventional road to motherhood, and still isn't quite sure how she ended up with Sappho for a daughter.
After a truly horrible day for Ged, which involves a brutal breakup and a disastrous trip home, things start to get even weirder: Alice has decided to take her daughter and granddaughter on an impromptu cruise, a decision that's entirely out of the ordinary.
What unfolds over the next few days will end up changing the course of the three women's lives, while simultaneously unravelling a life-long secret.
Set largely in Melbourne, Johns is able to make a foreign world feel instantly familiar. You either know Ged or are Ged, and her family and lifestyle will be quickly relatable to anyone who belongs to Gen Y.