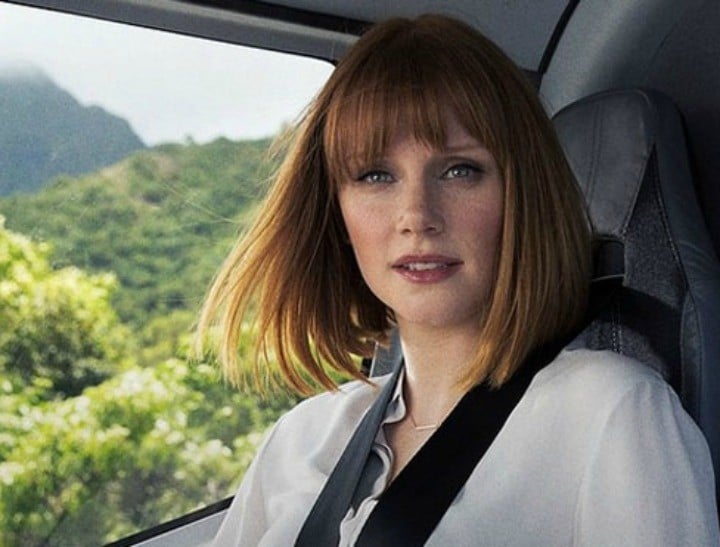 Realism in movies is over-rated.
There are few more irritating film companions than the one who sits beside you snorting, "As if."
My life is real enough. I'm sure yours is, too. Let's keep cinema for what it was designed for: eating calorific food in the dark while enjoying surround-sound loud enough to prevent conversation.
But. But. But…
There's something we have to discuss. We just do. And it's about the only movie you went to see this weekend. In fact, judging by the Box Office figures, the only movie anyone has been to see in an actual, you know, cinema for months.
Jurassic World. You know, this one:
Maybe we're all rushing to see it through a sense of nostalgia… Remember the first time the dinosaurs came back and started eating people? Wasn't that cute?
Or maybe the population has just discovered an overwhelming need to see Chris Pratt whispering sweet nothings into the ears of carnivorous lizards.
Whatever, we all went to see Jurassic World this weekend.
And wow, the dinosaurs were loud, and big and scary, and the 3D was suitably disorientating, and the bit-players got munched with satisfying regularity, and a good time was had by all.
But the shoes. The shoes.
This is Bryce Dallas Howard. You have seen her before. Maybe in Twilight (excuse me, Eclipse), maybe in Lady In The Water… Okay, you haven't seen her before. But anyway, here she is: