Just two weeks into 2017, a terse exchange between Channel 9 journalists Julie Snook and Amber Sherlock was dubbed by Jimmy Kimmel the "clip of the year."
The leaked video, filmed shortly before Snook, Sherlock, and psychologist Sandy Rae went to air, captured Sherlock expressing her frustration with Snook, who had been asked to put a jacket on so all three women wouldn't be wearing white. The tension escalated for the next four minutes as Sherlock reiterated, "Come on, wearing a jacket. I asked you two-and-a-half hours ago. It's not the hardest request."
Of course, #jacketgate made its way around the world – with some viewers familiar with being in Snook's position, while others sympathised with Sherlock.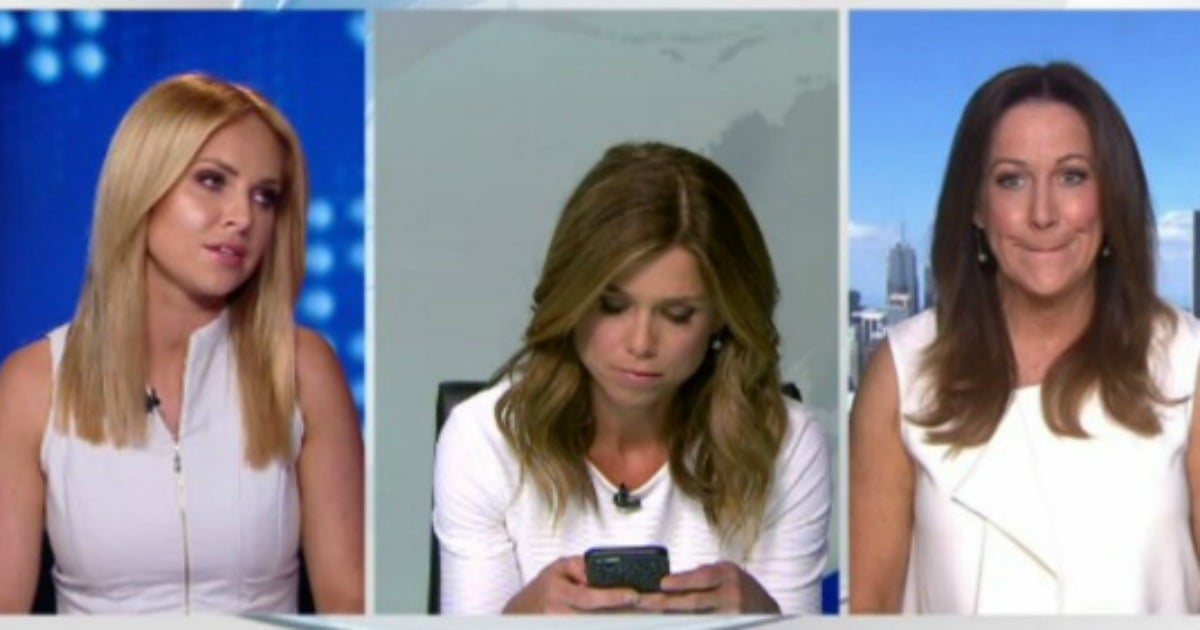 Now, almost two months on, Snook has finally responded to the international controversy, telling 9Honey, "There's more to me than just a jacket, than just that incident."
Indeed, 29-year-old Snook has worked as a journalist for a decade, working in print and radio in regional Australia for several years, before moving to Channel 9 in 2013. She's worked as a producer, presented the 5am news bulletin, and now appears regularly on the 6pm news bulletin.
But her experience going viral was "a big learning curve."
"At the end of the day you just have to laugh it off, it was such a rare situation," she said, adding that there are "no hard feelings" between her and Sherlock.
"We are all able to make a joke about it here, everyone has a great sense of humour."
Listen to the Mamamia Out Loud team discuss whether Amber Sherlock is really a bully.