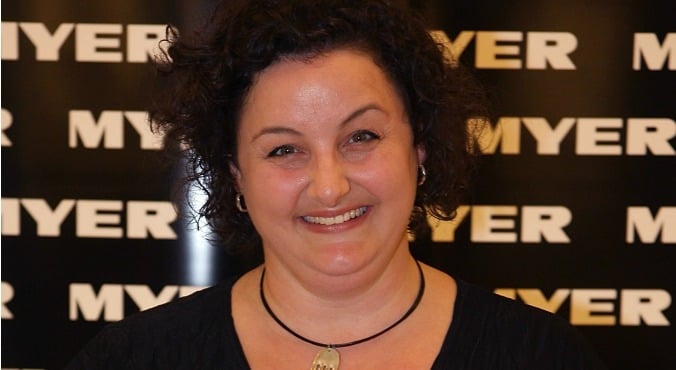 Image: Getty.
Since she claimed victory on Australia's first season of Masterchef in 2009, Julie Goodwin's beaming smile has frequently popped up in magazines and on TV shows and commercials.
However, she's considering taking legal action against a diet suppressant company that's allegedly using her image without her permission.
In December, the 45-year-old shared the details of her recent 20kg weight loss in The Australian Women's Weekly. Goodwin was adamant she had not followed any kind of "stupid, sad diet" — rather, her weight loss was an upshot of her increasingly busy schedule, and not something she'd been purposefully working towards.
Now, Goodwin claims diet pill company Garcinia Total has used the photos from her AWW feature in online advertisements that claim she has used and endorses their product.
"Please be aware there is a total bullshit ad in circulation," the chef and cookbook author posted on her public Facebook page over the weekend.
"I have nothing to do with it, it's lies and propaganda and the very last thing I would ever endorse. Please don't give it the time of day. It's libel."
In an interview with the Daily Telegraph today, the mum of three stressed she would never advocate "magic bullet solutions" for anything.
"I have never, would never and will never endorse a weight-loss supplement ... I am devastated to have my name and image put against this type of product," she told the newspaper.
Watch: We went on a date with celebrity chef Manu Feildel - here's what we learned. (Post continues after video.)