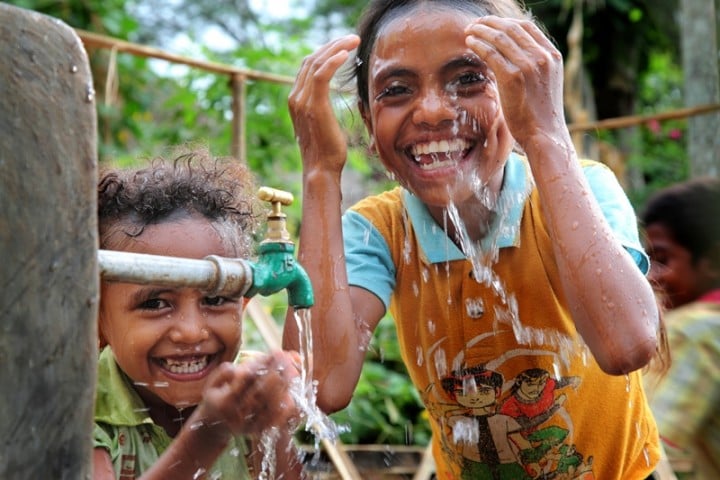 Water is not just about thirst and sanitation. It is about opportunity, as Foreign Minister Julie Bishop writes in her fortnightly Mamamia column today.
Recently I spoke at the 40th Anniversary of Australian Aid and was asked to select a photograph from the accompanying exhibition that encapsulated our aid program.
It was not an easy task – going through 40 years of photographs!
The image I chose from hundreds of possibilities was of children delighting in clean safe water in Timor-Leste. The picture spoke volumes about empowering families and the impact that Australian aid has had in delivering clean water and sanitation to our region.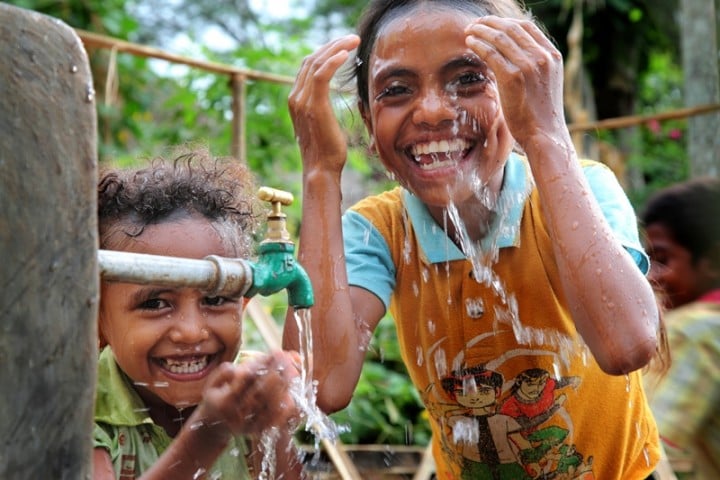 In Australia, drinking a glass of clean water, washing our fruit and vegetables and having a shower are acts that we take for granted.
The impact of lack of access to clean water and safe sanitation is perhaps greatest on women and girls.
It is estimated that women and girls in developing countries spend 200 million hours every day carrying water.
For women in many regions, the mere act of collecting clean water for their families can consume up to 25 per cent of their day.
Related content: Julie Bishop on why young Australian women are becoming radicalised.
In developing Asia, women and children walk an average of six kilometres a day for water.
Poor sanitation can have a long-term impact on women's health, education, livelihoods and safety.
To coincide with World Water Day last week, Unilever and non-government organisations – Water Aid, Oxfam and Nextdrop – launched "Water for Women" – a report which explores the link between access to clean water and development and how that can seriously impede development.