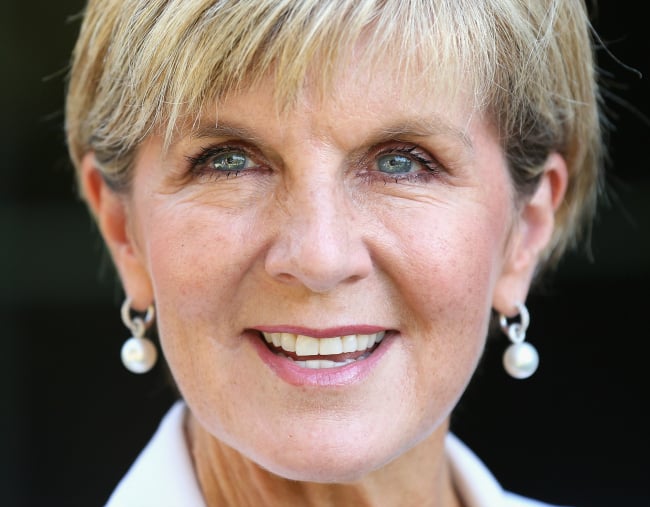 There's not much we can do at this point but sit back and watch as men in blue ties tousle for the country's top job. We know how this goes; we've been here before, several times.
In fact, should former Immigration Minister Peter Dutton succeed in a second run at the Liberal leadership this week, he will hold Australia's sixth Prime Ministership in under a decade.
Considering Federal Government terms are three years… well, you get it. Our MPs just really like change.
For obvious reasons, Prime Minister [well, at the time of writing, anyway] Malcolm Turnbull isn't so enthusiastic: "Australians expect us to be focused on them, and talking about their issues. They don't like us being focused on ourselves or talking about each other," he told media after winning yesterday's spill vote 48-35.
But nor is the person arguably next most qualified for the job – Julie Bishop.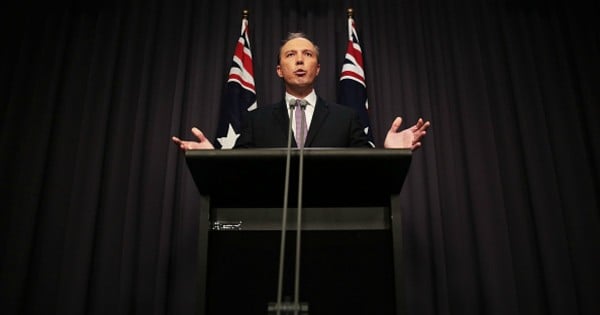 The Western Australian retained her Deputy Leader position in Tuesday's #libspill after running unopposed, and has so far remained well clear of the kerfuffle around the loftier office.
Asked on Channel 9 if she'd consider putting up her hand for the job - even if just to prevent Dutton from snatching it - Bishop replied simply, "I'm not canvassing that option."
But why?
She has 20 years of experience in politics, during which she's held numerous cabinet positions, including Minister for Women, Minister for Ageing, Minister for for Education and Science. She's represented Australia on the world stage as Foreign Minister, and she's held the Liberal's deputy leader position for 11 years. She's highly intelligent and quick-witted.
So again, why?
Well, it seems to come down to two things.
She's #teamturnbull.
While the Member for Curtin is unquestionably popular with voters (an April Newspoll placed her just one percent behind Turnbull as favoured party leader), that doesn't extend broadly enough into the partyroom.
Essentially, the moderate Liberal is no better placed than Turnbull to win over the conservative elements of the party that have rallied behind Dutton.
As one such Liberal told The Guardian, it's simple: "[the conservatives] think [Dutton] would be the best option to take the fight up to Bill Shorten".
She's smarter than that.
This is mostly about timing.
Recent history tells us that snatching the top job early generally doesn't bode well for approval ratings or internal party stability.
Especially if you're a woman.
After her shock 'knifing' of Keven Rudd in 2010, Julia Gillard stumbled through the following three years, reaching a crushingly low 33 per cent approval rating.
Of course, there were factors that played heavily into that (the carbon tax lie, her opposition to same-sex marriage, etc.), but it was blatantly clear that neither MPs nor voters seemed willing to move past how she came to power. The vitriol levelled at her by the media and the public was unprecedented, and - likely due to her gender - disturbingly violent and vicious in nature. (Who could forget the 'Ditch the witch' and 'Bob Brown's bitch' protest?)
With that seared into our memories, Bishop would certainly be reluctant to risk a premature move.
After all, a more legitimate avenue could open up with the 2019 Federal Election.
Patience, people.