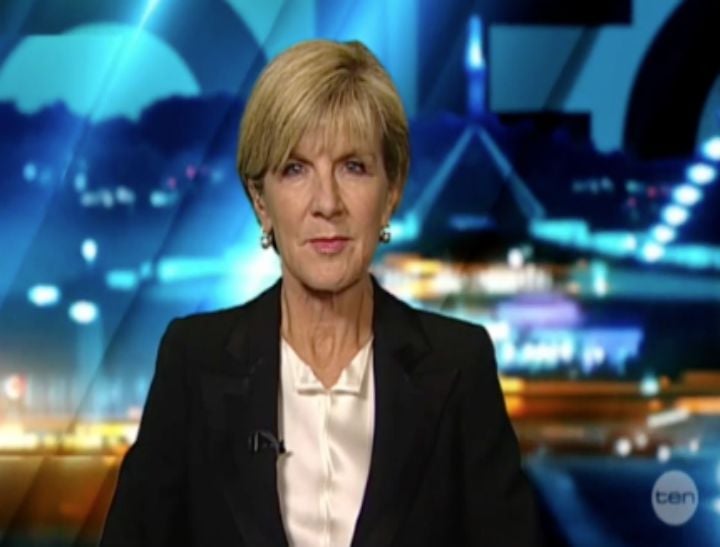 Julie Bishop's loyalty was called into question on The Project last night.
Deputy Leader of the Liberal Party Julie Bishop has been accused of being a "traitor" who failed to warn Tony Abbott as soon as she knew a coup was imminent.
In a media blitz yesterday, she said that she knew of the coup in the days running up to Monday but only told Mr Abbott in the hours leading up to the spill.
Appearing on The Project last night, she was asked why she didn't tell Mr Abbott immediately.
You can watch the interview below. Post continues after video.
Waleed Aly asked: "If Malcolm Turnbull said he was going to challenge and he told you that, don't you get straight on the phone to Tony Abbott if you support him loyally and tell him that?"
She said: "I provide the information when I think it's at a point where the Prime Minister must know. But I am not the only person who provides the Prime Minister with advice and information,"
"Do you think hearing that tonight, Tony Abbott would feel let down by you as Waleed point out? You are his deputy. Someone tells you that they are about to knife him. You don't pass it on?" Steve Price asked.