Foreign Minister Julie Bishop has defended Peter Dutton's controversial comments on Lebanese-Muslim Australians, telling The Project co-host Waleed Aly the Immigration Minister was being misquoted.
In parliament on Monday, Dutton implied there was a link between second and third generation migrant Lebanese Muslims and terrorism. This was just days after he labelled former prime minister Malcolm Fraser's 1970s immigration policies – which permitted Lebanese refugees to live in Australia – "a mistake".
The Foreign Minister appeared on The Project last night to discuss a different matter but as the only member of the government on the show this week, Aly questioned her on her colleague's conduct.
"I want to ask you whether or not you think Peter Dutton was wrong to say Malcolm Fraser should not have let Lebanese Muslims into Australia in the 1970s?," Aly asked.
"Well that's not what he said. He was talking about the situation years ago where we didn't provide the kind of support and services to people coming in to Australia that we do today, and that can have consequences," Bishop responded.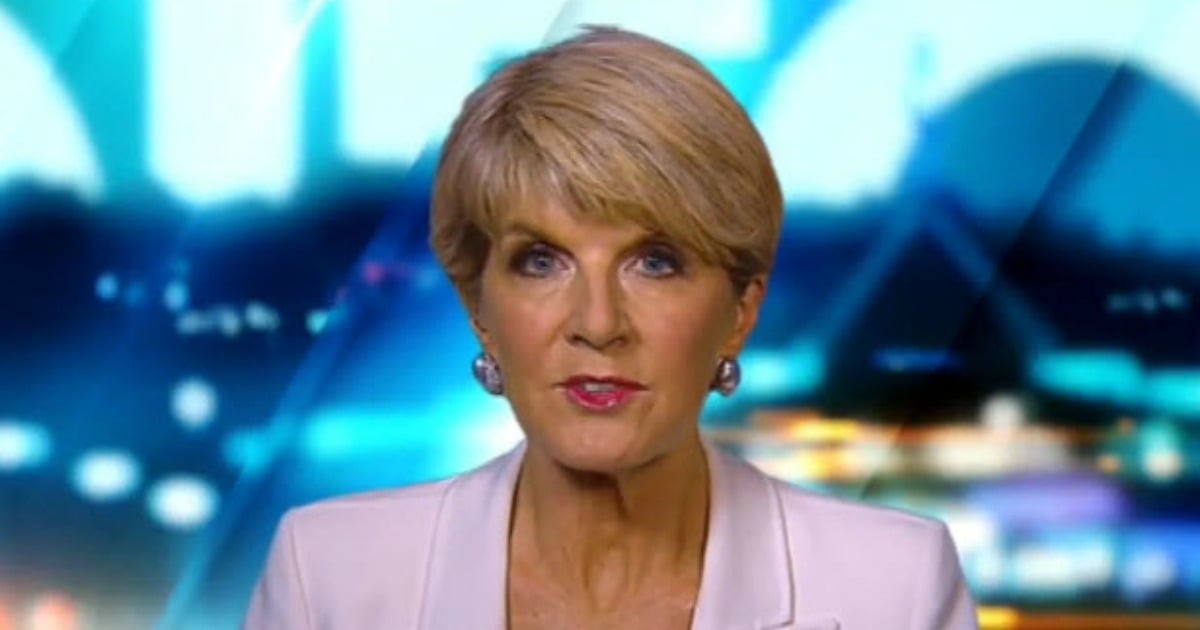 "That's not what he said". Source: The Project
What Dutton said was that the migrant group made up a large portion of those travelling overseas to become foreign fighters: "The advice I have is that out of the last 33 people who have been charged with terrorist-related offences in this country, 22 of those people are from second and third generation Lebanese Muslim background."
This built on his previous assertion that "Malcolm Fraser did make mistakes in bringing some people in, in the 1970s."
The comments were slammed by the Lebanese Muslim community and many others, but Bishop appeared to reinterpret them for the Channel 10 audience last night.