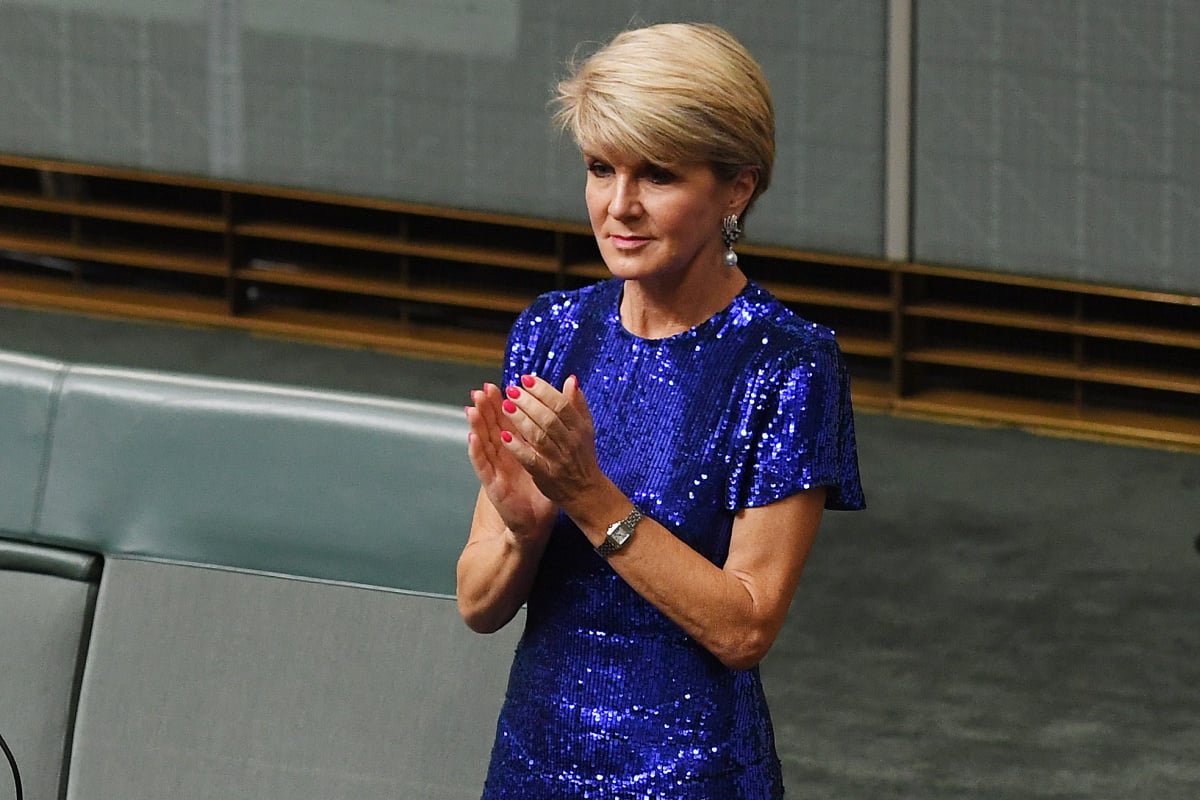 Last night the Australian public shunned Married At First Sight and switched over with anticipation to everyone's favourite yearly viewing: The federal budget.
Lol jk.
But there was at least one person who considered the federal budget 2019 an occasion worth getting excited over (and dressed up for).
Behold: Julie Bishop.