1. Grieving Sydney mother opens up about returning home after son's death in Barcelona terror attack.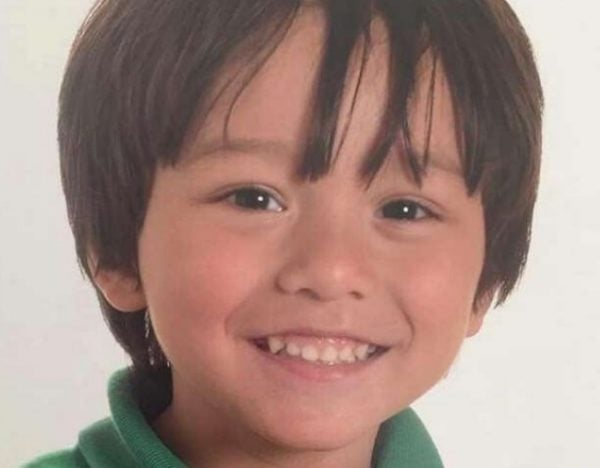 On the afternoon of August 17, 2017, a van plowed through a crowd of pedestrians on La Rambla in Barcelona, Spain.
Thirteen people were killed and at least 130 others were injured. Among the deceased was seven-year-old Julian Cadman, an Australian boy who was visiting Barcelona with his mother, Jumarie Cadman.
Julian was supposed to be a page boy in his cousin's wedding. But he never got to wear the shoes and shirt his mother had purchased for the occasion.
For the first time, 43-year-old Jumarie has opened up about life without her little boy, telling The Daily Telegraph that she misses her son "every hour".
Jumarie spent three weeks in a Barcelona hospital after the attack, where she underwent three rounds of surgery to fix her shattered legs, pelvis and face. She returned to Sydney in September and was only released from hospital two weeks ago.
But still, she says, it took her three tries until she was able to walk through the door to her own home.
"My husband had to take me back to hospital twice and I finally managed it the third time, going in through the back garden," she told The Daily Telegraph.
"The hardest was going into Julian's playroom; his bedroom."
Despite trying to take things "one day at a time", Jumarie - who still uses a wheelchair due to her injuries - knows her life will never be the same without her son.
"I had routines, I loved being a mum, but it's all gone," she said.
"I just want Julian back, I don't know why I survived and he didn't."
To read her full interview with The Daily Telegraph, click here.
2. Government insiders predict a 'yes' vote win ahead of today's official same-sex postal survey results.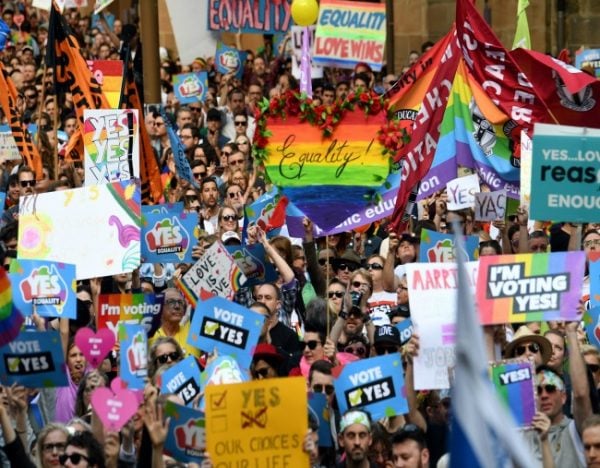 At 10am AEDT today, Australia will know how the country voted in the national same-sex marriage postal survey.
But The Courier-Mail reports that senior Turnbull Government insiders have already predicted that a 'yes' majority will win.
The Australian Bureau of Statistics will officially release the results later this morning, and will also publish a statement on the "quality and integrity" of the statistical data.
A count of responses (Yes, No and Response Not Clear) will also be released, with votes divided by Federal Electoral Division, State/Territory and National. A count of the eligible Australians who did not participate in the survey will also be released.
Prime Minister Malcolm Turnbull is expected to address the Australian public shortly after the official results have been revealed during a media conference that will be broadcast by all major television networks.
If a 'yes' majority were to win, it's expected the Senate will be asked to allow draft laws to be introduced as early as Thursday. It's hoped same-sex couples will be allowed to legally marry by Christmas.
3. Australian Idol winner Kate DeAraugo avoids a conviction after she was caught driving under the influence of drugs.