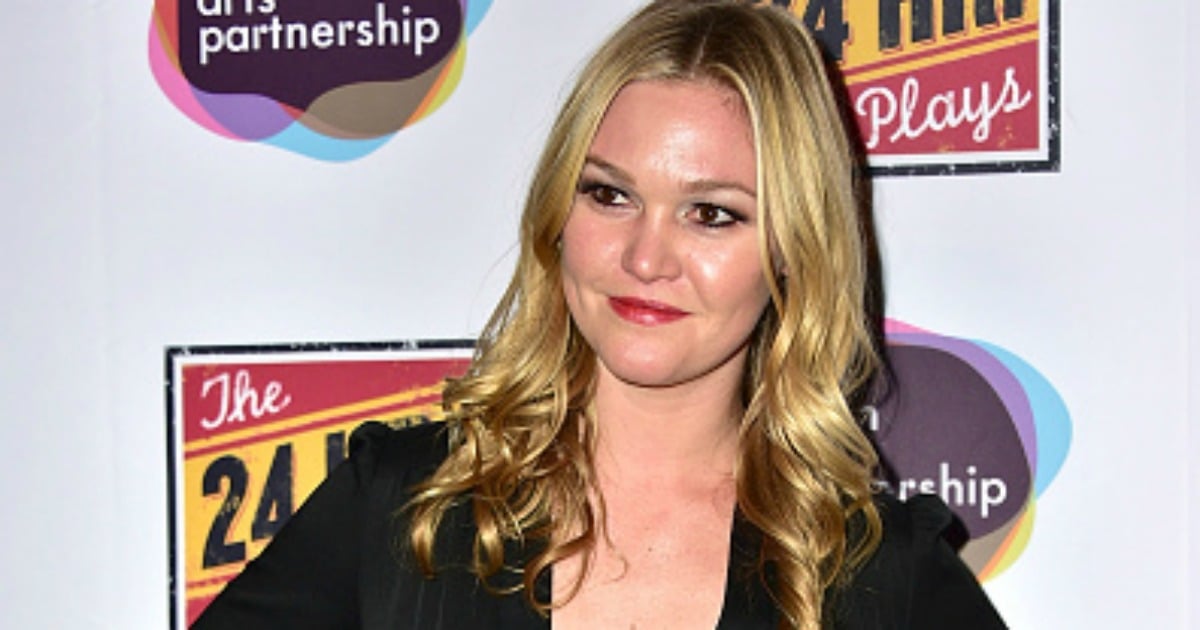 Forget putting a notice in the paper or making squealing phone calls to your mum – the only way to announce an engagement these days is via Instagram.
Thanks to those residing in the Hollywood Hills, we've seen some pretty darn amazing ring-flash moments online in recent years (here's lookin' at you, Kimye).
They are quite the opposite of the humble shot 90's movie star Julia Stiles posted yesterday.
Captioned with "Best Christmas Ever!", Julia uploaded the engagement announcement to her personal Instagram account, with the photo already gathering over 1,500 likes.
We can see sunset, we can see ocean, and we only guess what a dreamy proposal this must have been.
But for crying out loud, Jules, would a dab of artistic direction have gone astray? We can barely see your ring through the tangle of rough and tumble man hands!
Julia's new fiance is camera assistant Preston J. Cook, who met the star whilst working on the set of 2015's Go With Me. Ok, so Preston is a normal dude. Preston isn't a shiny Hollywood schmoozer.
We love him for that.
But Preston, Preston, Preston, honey – it's common knowledge that since the rise of the Instagram announcement system, Engagement Nails are a crucial aspect to your post.