A telephone conversation with
comedy queen
Julia Morris is supposed to be a straight-forward discussion about Morris' 2018 plans, including how she intends to celebrate turning 50. But what's a queen without some gems?
Morris lands her first comedy golden nugget within 30 seconds of our chat. "I've never been on a blind date, but I've been blind [drunk] on lots of dates," laughs the actor, talking about her upcoming 2018 television series, Blind Date.
The entertainment veteran explains that she's set to host the "mildly cheeky" but family-friendly show, where potential suitors will ask questions of each other from behind a screen, and then select a partner based on the answers – not on their looks.
Morris likens the experience to internet dating, where usually even a profile picture doesn't truly represent the real person behind it. "Thank god they didn't have internet dating back in my time," she laughs. "My husband would have chosen Emily Ratajowski over me!"
In 2018, Morris will also take her hilarious and hugely successful Lift and Separate comedy tour to rural areas to, "spread the joy". She will also return to the African jungle for the next season of I'm a Celebrity, Get Me Out of Here.
Channel Ten has released a hint about the identities of the top-secret celebrities: "Two Aussie icons in the middle of "Australia's Biggest Feud". Naturally, Family Feud comes to mind, but I feel compelled to ask:
"Is one of them Don Burke?"
Of course, I'm joking, but Morris doesn't laugh.
"No one would ever give him another chance," she replies emphatically after a pause.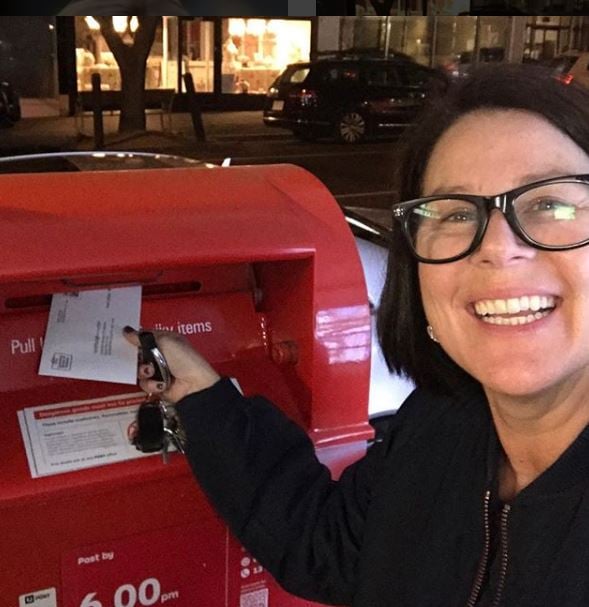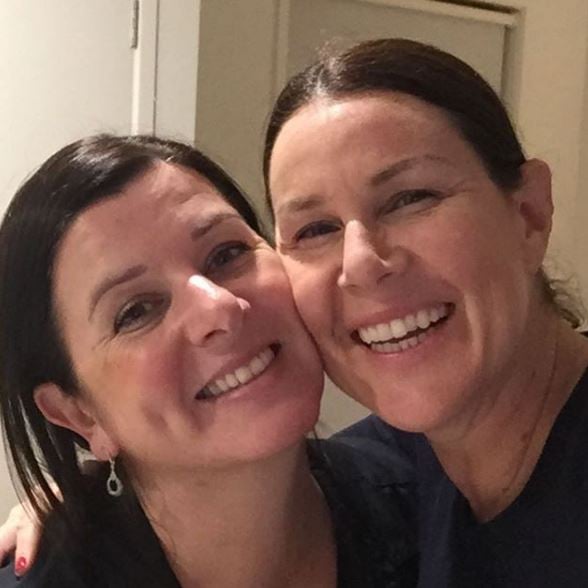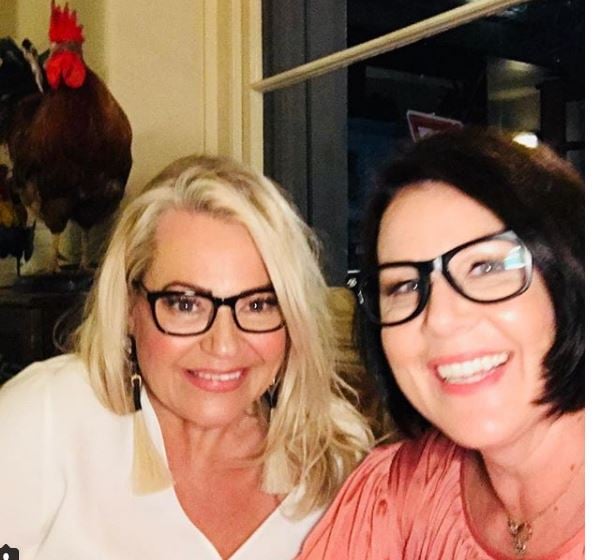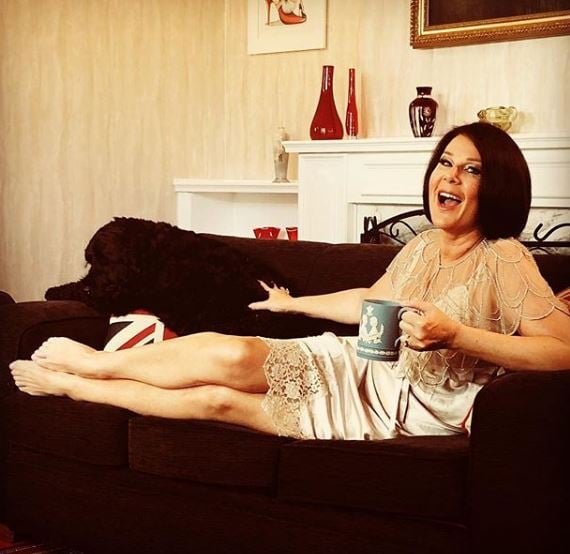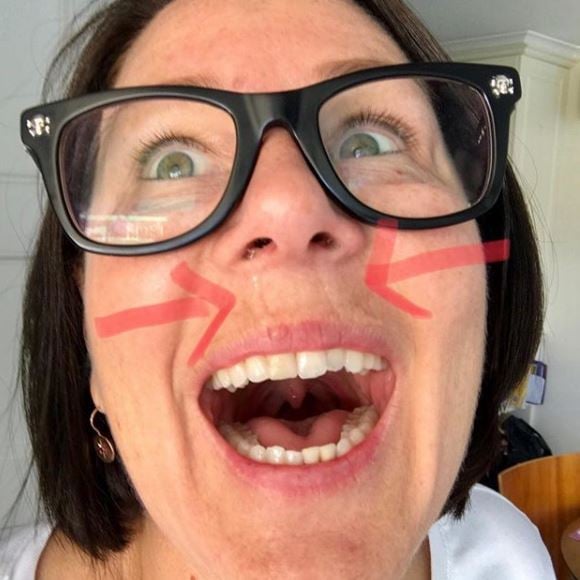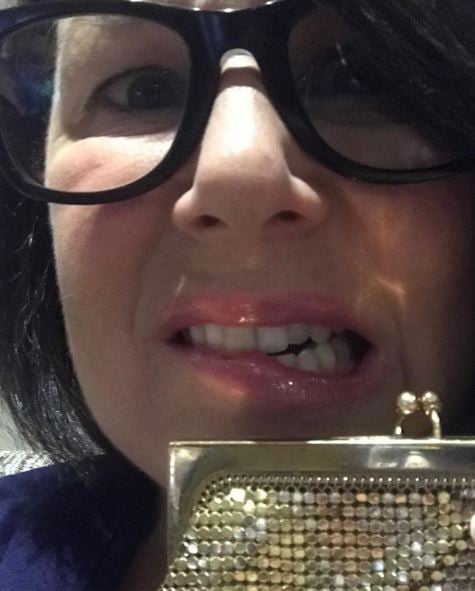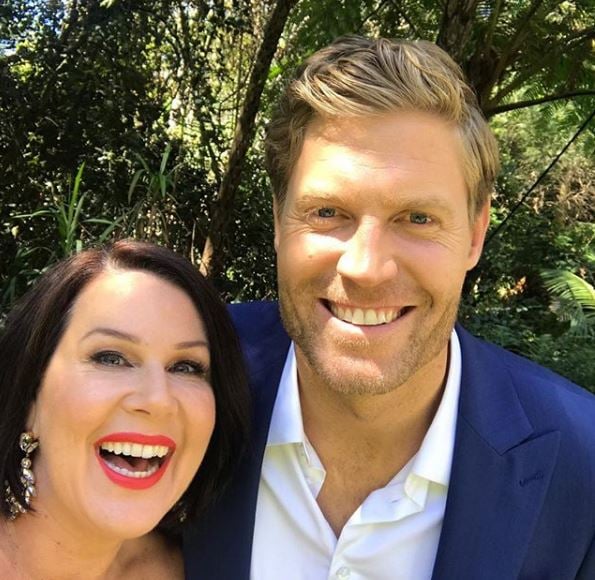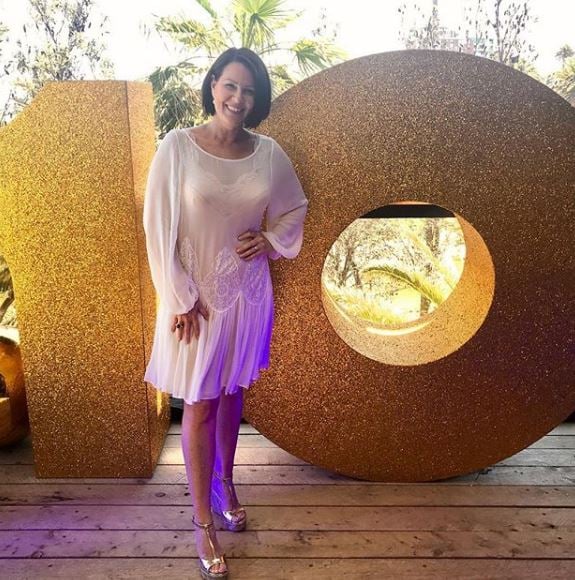 Morris has a lot to say about the can of worms that has been opened up by the explosive claims of Don Burke sexually harassing women. "I thought a lot about this interview last night and I love Mamamia and I want to tell you what I'm thinking."
Tentatively, I ask, "Has something happened to you?"
Morris responds with her trademark confidence, "No one's tried anything [physically] on me, they wouldn't dare. They knew I'd tell."
Listen to Mamamia Out Loud discuss Don Burke: