1. Julia Louis-Dreyfus diagnosed with breast cancer.
Julia Louis-Dreyfus, star of "Veep" and "Seinfeld" and a Northwestern alum, says she has breast cancer https://t.co/DowhJfurbD pic.twitter.com/fog5dMvBja

— Chicago Tribune (@chicagotribune) September 28, 2017
Emmy-winning comedic actress Julia Louis-Dreyfus says she is battling breast cancer and highlighted the case for universal health care.
Louis-Dreyfus, 56, who plays foul-mouthed fictitious US president Selina Meyer on HBO's Veep, said on Thursday, "one in eight women get breast cancer. Today, I'm the one," in a short post on her social media platforms.
"The good news is that I have the most glorious group of supportive and caring family and friends, and fantastic insurance through my union," the Seinfeld actress continued.
"The bad news is that not all women are so lucky, so let's fight all cancers and make universal health care a reality."
Just when you thought… pic.twitter.com/SbtYChwiEj

— Julia Louis-Dreyfus (@OfficialJLD) September 28, 2017
She did not give any further details of her health status.
Louis-Dreyfus won a record sixth Emmy award for comedy actress for her role as Meyer earlier this month. She became famous in the early 1990s for her role of Elaine on NBC's Seinfeld, which won her several awards.
2. Mark Zuckerberg schools Donald Trump on the role of Facebook in last year's election.
Facebook's Zuckerberg defends company after critical Trump tweet https://t.co/cx2lLIsS8M pic.twitter.com/rGbyhm0Hxj

— Reuters Top News (@Reuters) September 28, 2017
Faceboook founder Mark Zuckerberg has responded to claims from the US President Donald Trump that the social media platform has "always been against him".
"Facebook was always anti-Trump. The Networks were always anti-Trump hence Fake News," the President tweeted on Wednesday.
Posting a message to his own wall soon after, Zuckerberg, 33, outlined the exact role Facebook played in the 2016 presidential election.
He said the facts show Facebook gave more people a voice in last year's election than in any election before. That every topic was discussed through the social media platform, not just what the media was covering. That candidates used Facebook to "communicate directly with tens of millions of followers every day". And that Facebook's campaign "get out the vote" helped as many as 2 million people register to vote.
"Trump says Facebook is against him. Liberals say we helped Trump. Both sides are upset about ideas and content they don't like. That's what running a platform for all ideas looks like," Zuckerberg reminded followers.
"We will continue to work to build a community for all people. We will do our part to defend against nation states attempting to spread misinformation and subvert elections. We'll keep working to ensure the integrity of free and fair elections around the world, and to ensure our community is a platform for all ideas and force for good in democracy," Zuckerberg concluded.
3. North Korea insists Otto Warmbier wasn't tortured.
North Korea says the U.S. is lying about Otto Warmbier's death. Here's what we really know https://t.co/X5oGqwgOfq

— TIME (@TIME) September 28, 2017
North Korea says US student Otto Warmbier had suffered no torture during his 17-month detention, a day after an Ohio coroner said he died from lack of oxygen and blood to the brain caused by an unknown injury.
Sentenced to 15 years of hard labour for trying to take from his hotel an item bearing a propaganda slogan, the University of Virginia student was held by North Korea from January 2016 until his release on June 15.
Warmbier died days after arriving in the United States and his parents said that their son had been tortured while in North Korea.
North Korea had provided medical care to Warmbier despite his "hostile acts" against the country, and claims of torture are groundless slander aimed at opposing the North, North Korea's foreign ministry spokesman was quoted as saying by the state-run KCNA news agency on Thursday.
The parents of 22-year-old Warmbier and US President Donald Trump have accused the North Korean government of torturing him.
However, Dr Lakshmi Sammarco says evidence has led to no "scientific facts" to solve the young Ohio man's death.
"We don't know what happened to him and this is the bottom line," she said.
4. New 'no jab, no play' laws for SA.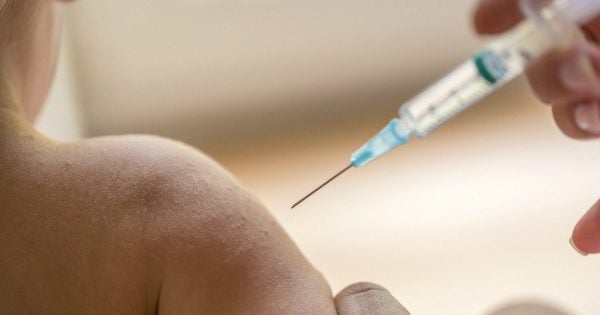 A 'no jab, no play' bill will be introduced to South Australian parliament on Wednesday, requiring children attending day care centres to be immunised.
The bill attracts a $30,000 fine for any centre that enrols a child not immunised or covered by exceptions, says Health Minister Peter Malinauskas.
"By encouraging the vaccination of children, we want to improve South Australia's overall immunisation coverage and reduce the number of serious illness," Mr Malinauskas said.
5. New hope for finding Madeleine McCann after UK police given more funds.
BREAKING: Madeleine McCann search given £154,000 boost to continue into next year https://t.co/ZAwLjkxt2t pic.twitter.com/u4kr02mlo9

— Daily Express (@Daily_Express) September 28, 2017
The parents of Madeleine McCann have been given new hope after police were granted an extra GBP154,000 ($A264,000) to continue the investigation into her disappearance.
More than GBP11 million has been spent on the probe to find the missing girl, who vanished from the family's holiday apartment in Praia da Luz in Portugal in May 2007, aged three.
Funding for the investigation, known as Operation Grange, had been agreed up until the end of September. But the extra funds were granted by the Home Office following an application by the Metropolitan Police.
Madeleine's parents Kate and Gerry McCann have vowed never to give up hope of finding their daughter.
6. NSW council leader arrested on child sex charges.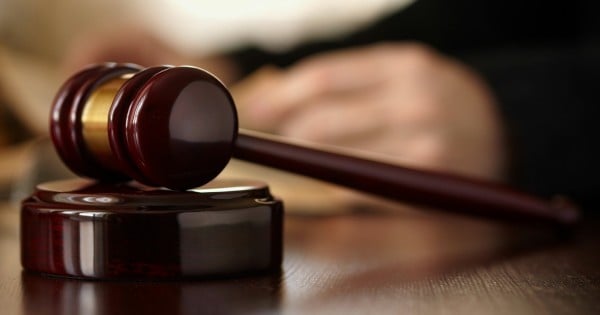 A high-ranking official within a NSW council, arrested earlier this year for alleged historical child sex offences, is behind bars after being hit with fresh charges relating to five children.
Kenneth John Beddie, Inverell Shire Council's director of corporate and economic services, was first accused of indecent assaults against two young girls in 2012, police said.
But the allegations were withdrawn before the investigation was finalised.
Earlier this year, child abuse squad detectives re-opened the case in which two girls were allegedly abused between 10 and 15 years ago.
The girls were aged between five and nine at the time of their abuse and knew Beddie.
Beddie, then aged 52, was arrested and charged at Inverell on June 20 and granted conditional bail while the case moved through the courts.
But, after gathering evidence from five alleged victims, NSW police brought fresh charges against Beddie on Wednesday, arresting him at his office.
He was taken to Inverell Police Station and charged with five counts of aggravated indecent assault, two counts of sexual intercourse with a person under 10, and attempting sexual intercourse with a person under 10.
Beddie appeared before Inverell Local Court on Thursday and his bail was refused. An Inverell council spokesman told AAP Beddie was still an employee but was on leave and his future was up in the air pending the result of legal proceedings.