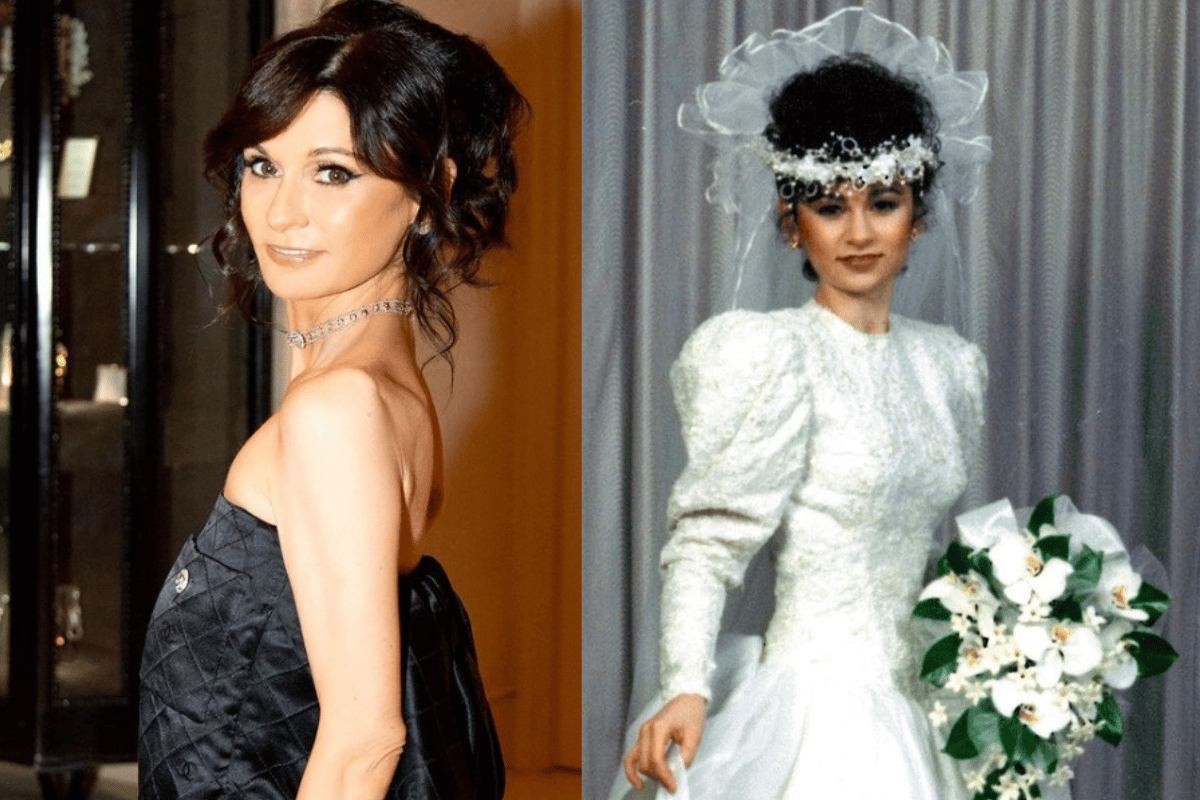 Julia Haart was 42 years old when she experienced her first orgasm.
It was a sexual experience she had dreamed of for years, but never fulfilled in her first marriage. 
Because since she was a very young child, Julia and her family had been a part of an ultra-Orthodox Jewish community in Monsey that practiced Haredi Judaism. It is a branch of Judaism known for its religious conservatism and social seclusion.
And in that community, Julia said she had little autonomy or control over her life - including who she married. 
Age 19, the My Unorthodox Life star was forced into an arranged marriage. Julia's first husband was Yosef Hendler, and together they had four children.
As Julia said to Mia Freedman on No Filter: "My sole purpose was to have babies. I was left to take care of my mother's six other children, as well as my own. I wiped their little bottoms, I fed them, I changed their diapers - to the extent that my youngest brother - who is younger than my eldest daughter - I nursed him simultaneously with my daughter, as my own mother and I gave birth six months apart and she couldn't breastfeed."
Watch My Unorthodox Life: Official Trailer. Post continues below.

While she loved being Jewish, it was the fundamentalist lifestyle that Julia couldn't accept - a world where she says little boys were taught to thank God every morning "for not making me a woman".
When Julia married Yosef, she practically knew nothing about him prior to walking down the aisle. 
"The match-making system in our community is about as fun and sexy as dental work. You don't date. Go back to the 1800s - there's a matchmaker, she sets you up, and there's all these rules. You cannot touch a man, let alone shake his hand. But forget about not being able to touch him - you can't be in the same room as him by yourself," Julia said.
She found it very hard to 'date' Yosef without touching him. They would spend less than three hours together at each meeting. 
"My parents basically said if he's not a serial killer you're marrying him."