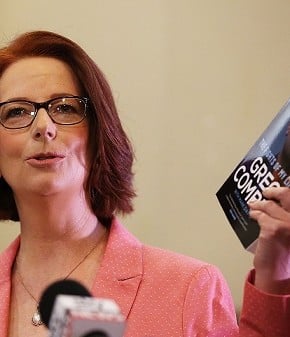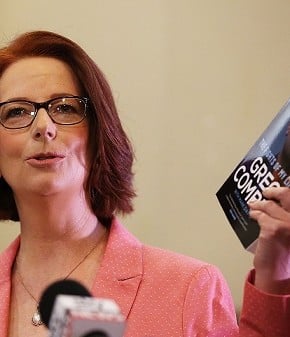 BY ALYS GAGNON
If I have, at any point in my life, even just a quarter of the grace under fire Julia Gillard has displayed again and again and again, I will be a very happy woman.
Yesterday, Julia Gillard spent the better part of a day under oath at a Royal Commission.
Our former Prime Minister has been subject to two decades of scrutiny over an incorporated association she set up when she was a practicing solicitor under instruction from a client.
As it happens, this association that was then allegedly mishandled, maladministrated and many have argued, corruptly abused, by the man she was romantically involved with at the time.
In addition, over course of their short relationship, Ms Gillard commissioned renovations on her house (after her, frankly, dodgy boyfriend demolished her bathroom while she was away on holiday) and some of that money has been linked back to the association.
Over the course of two decades of scrutiny, Ms Gillard has consistently answered questions and proven that her involvement in the creation of the association was professional and honest. Several times she has answered questions and proven that her home renovation was paid for by cheques traceable back to her, with her own money.