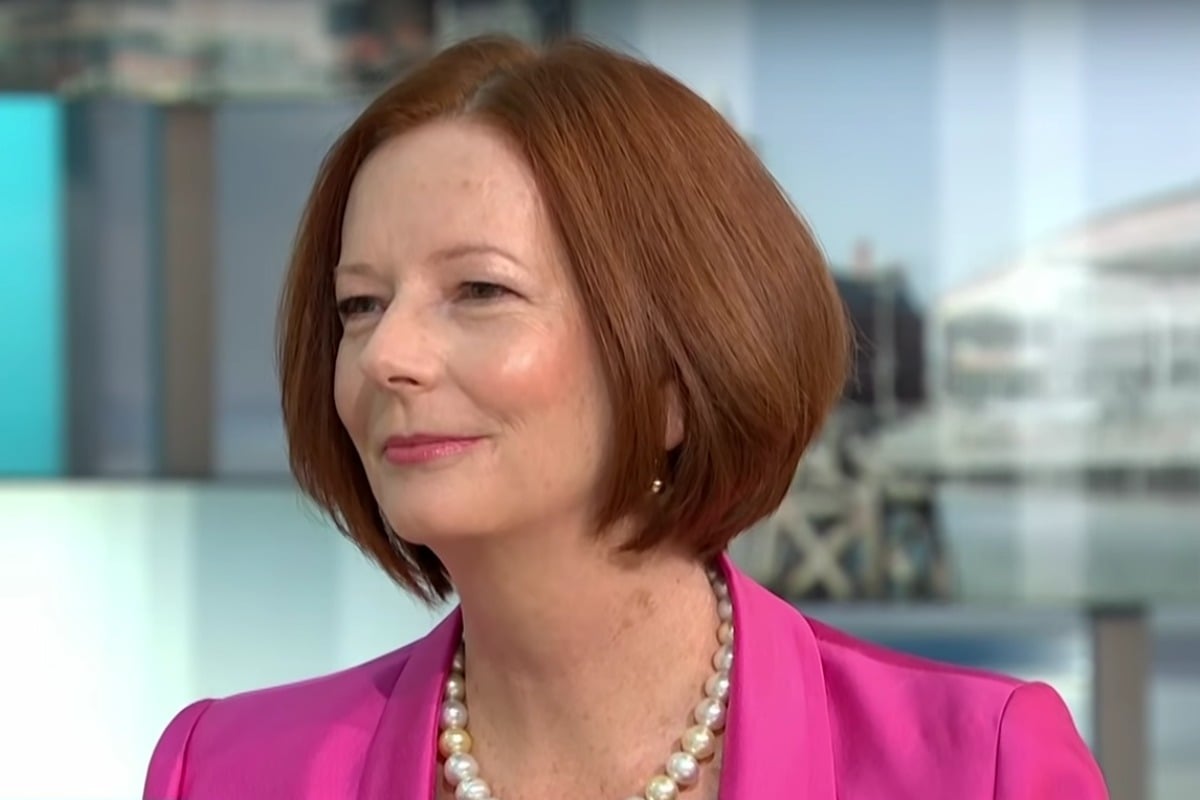 Piers Morgan never thinks twice about sharing his controversial thoughts and opinions.
There was that time he called David Beckham 'weird' for kissing his seven-year-old daughter. Or when he thought Daniel Craig was less macho for carrying his newborn daughter in a front baby carrier. And let's not get started on the Meghan Markle stuff…
Today, he's branded Australia "the epitome of misogyny and sexism" during an interview with former Prime Minister Julia Gillard.
Gillard and Rose McGowan appeared on Good Morning Britain ahead of International Women's Day on Friday.
First, Morgan asked if Gillard was Australia's first female PM.
Yes, she replied, and "to date [the] only female prime minister of Australia."
"In a country that many people for a long time presumed was the epitome of misogyny and sexism, how did you find leading Australia?" Piers asked, before also asking if she felt the world had made any progress.
Gillard – who held the top job from 2010 from 2013 – began by defending Australia.
"I think that's a little harsh on my country because there are issues for women in politics right around the world and leading women in all industries, including the creative arts and Hollywood," she said.
She said that during her leadership, she didn't enjoy so much airtime being given to irrelevant issues about gender.
"What I was wearing, the fact I don't have kids, my body shape which got a fair bit of commentary from my earlobes to everything else. A lot, lot more than a man would get."
She said women in leadership also faced the stereotype of being unlikeable and "hard-boiled".
"In addition to that, there's a series of stereotypes about women who are leaders. People easily conclude that they're not very likeable, that they're very hard-boiled."