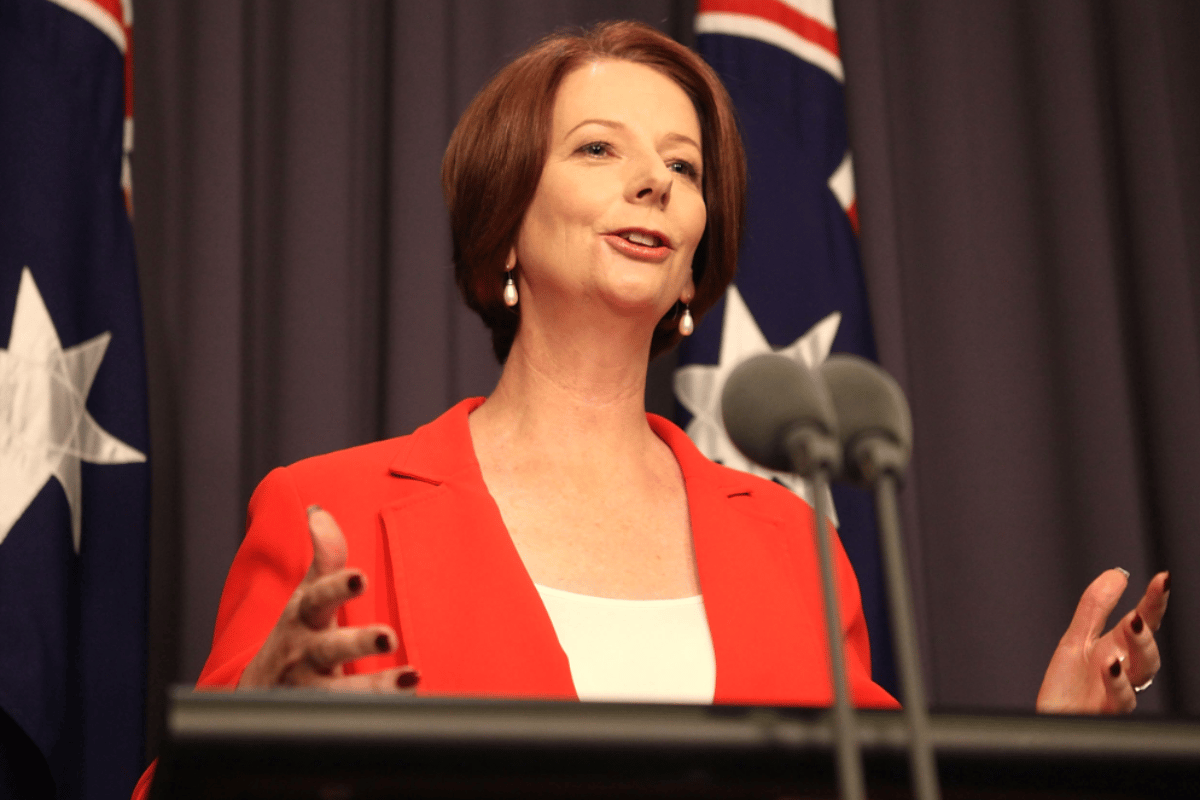 The Conversation is running a series of pieces on key figures in Australian political history, examining how they changed the country and political debate.
When Julia Gillard was sworn into office as Australia's first female prime minister on a chilly Canberra morning in 2010, it seemed like the ultimate glass ceiling had been smashed.
But this momentous occasion was marred by the onslaught of sexism and misogyny Gillard endured from the opposition, and especially the mainstream media, over the next three years of her term.
Since she lost the prime ministership in 2013, Gillard has fostered a legacy that extends beyond parliamentary politics, with a focus on women's rights, education and mental health.
Watch: If a man lived like a woman for a day. Post continues below.
The two Es: education and equality
Born in Wales in 1961, Gillard's family moved to Australia in 1966. She grew up in Adelaide as the daughter of a nurse and aged care worker.
Gillard was educated at local public schools before studying at the University of Adelaide and then the University of Melbourne.
She told the Harvard Business Review last year her involvement in the student movement, protesting education cutbacks, was a formative experience: