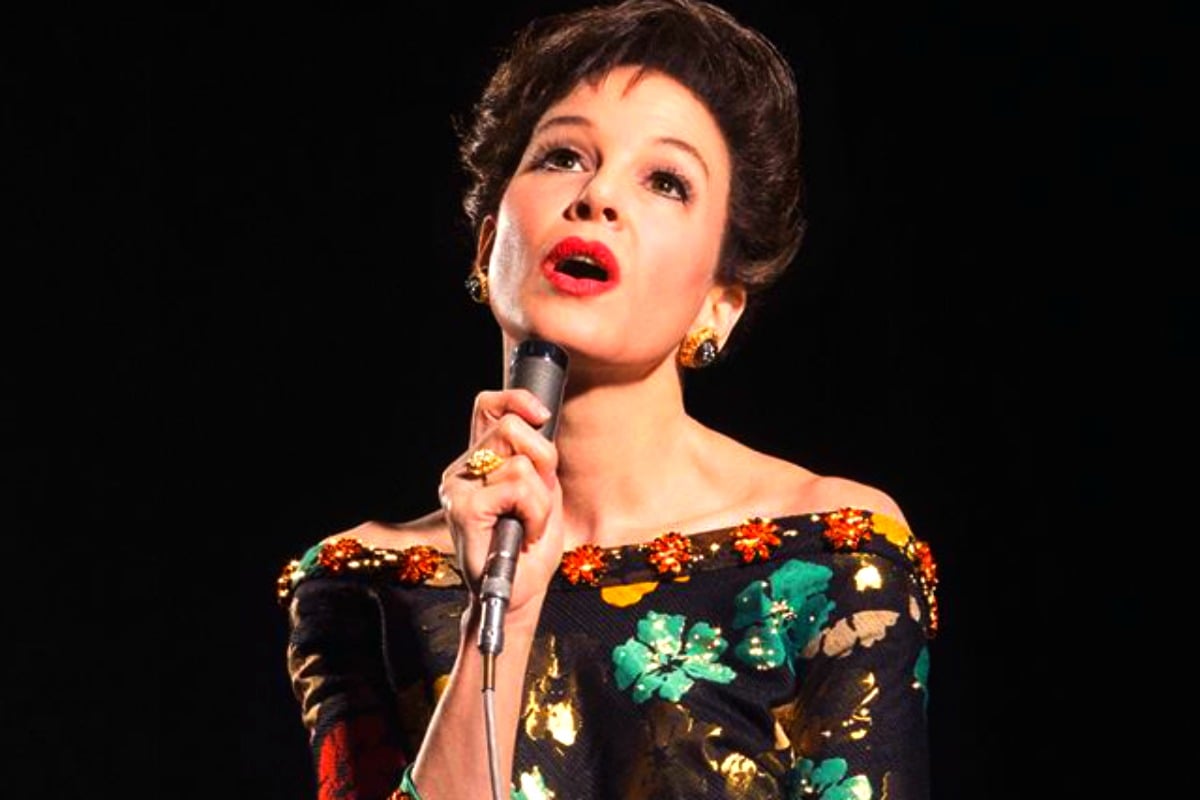 Judy is not a movie that oozes glitz and glamour, but then again neither did the real life of the iconic Judy Garland.
This new big-screen offering does not attempt to weave any kind of innocent or starry-eyed narrative around the life and career of The Wizard of Oz actress, and instead of playing out like a straight biopic it focuses in on a moment in time at the end of Judy's life.
A time when her voice is broken, her bank account is empty and she leaves her children behind in the US so she can perform a series of sold-out concerts in London in 1968.
The movie doubles down on highlighting exactly what these concerts were for the legendary actress, a last-ditch effort to make enough money for Judy to finally settle down with her two young children. These performances would turn out to be her final time gracing the stage, as she passed away soon after.
Watch Renee Zellweger in the trailer for Judy. Post continues after video. 
The movie opens with a younger version of Judy (played by Darci Shaw) on the magical-looking set of The Wizard of Oz where Hollywood studio head Louis B. Mayer (Richard Cordery) is towering over the young actress while lecturing her about how she didn't earn the part of Dorothy because she's prettier than other girls or smarter or more charming, it's simply that she has a good voice.
There are many troubling scenes like this peppered throughout the film, scenes that depict a young Judy Garland being abused by the showbusiness heads who controlled her life. In these flashbacks, we see her denied food, given drugs to pep her up and then even more pills to knock her out while the men who make money off her also subject her to sexual abuse.
And while these moments in the film, all of which have been chronicled in books and interviews over the years and really did take place, do provide a wealth of background to explain the torment suffered by the star, the real grit of the film takes place on a series of smaller set pieces during her later London days.
The power of these scenes can be traced directly to the expert casting and character realisation of actress Renee Zellweger, who never attempts to mimic Judy or pass her off as merely a caricature of a woman the whole world thought they knew.