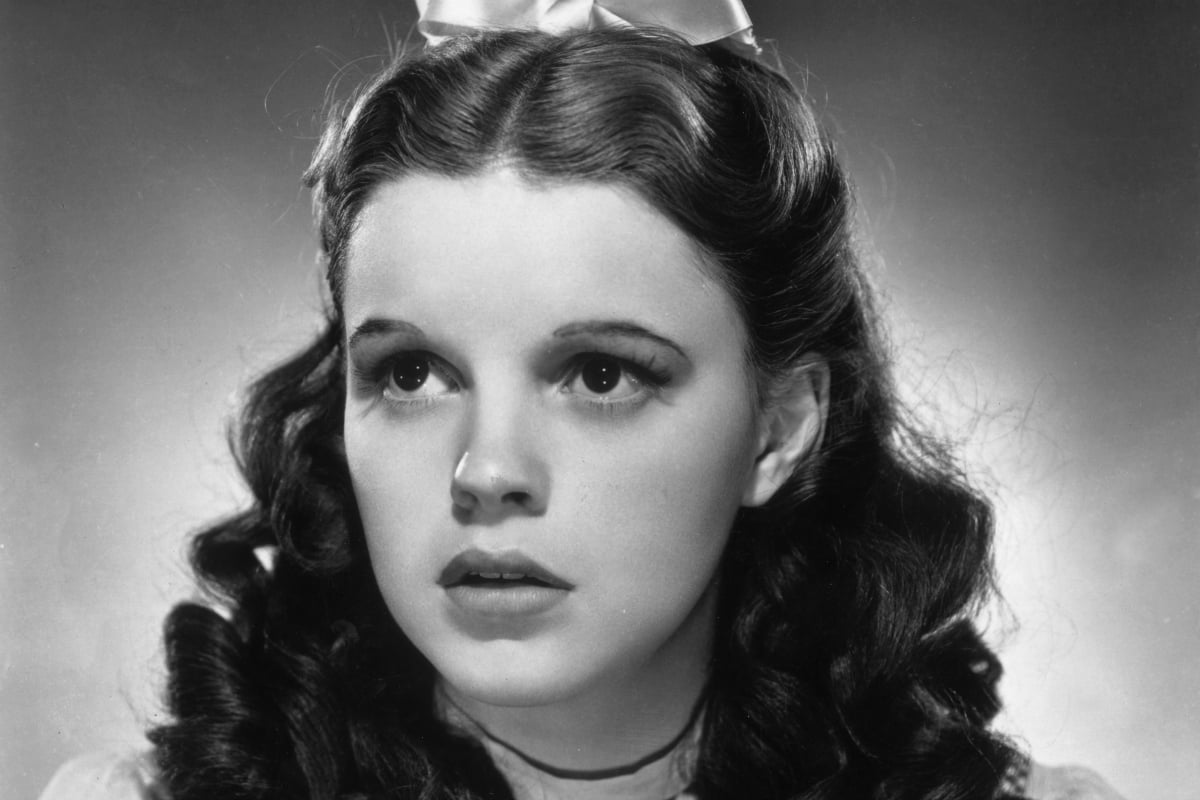 The following contains mention of suicide and self-harm. For 24-hour crisis support, please call Lifeline on 13 11 14.
A whole new generation of moviegoers are currently being introduced to Judy Garland, 50 years after her death. The film, Judy, starring Renée Zellwegger, immortalises what would become some of the silver screen legend's last performances; a five-week concert run at London's Talk of the Town nightclub.
It captures the twisted legacy of her decades in the entertainment industry; the rapturous applause, the internal struggle, the addiction and fraught relationships she had with herself and others.
Watch the trailer for Judy starring Renée Zellwegger as Judy Garland. Post continues after. 

As one critic wrote of those concerts at the time, "she evokes pity and sorrow like no other superstar…in her we see the broken remnant of a gaudy age of showbiz."
This is how little girl from Minnesota became one of the biggest stars in Hollywood. And one of its most famous victims.
How Frances Gumm became Judy Garland.
Judy Garland was born Frances Ethel Gumm to a theatrical family in Grand Rapids, Minnesota, in 1922. Her parents put her on stage from the age of two-and-a-half, where she performed alongside her sisters, Mary Jane and Dorothy.
Touring a vaudevillian act under the name The Gumm Sisters, the trio caught the eye of singer and producer, George Jessel, who convinced them to change their surname to something a little more glamorous: Garland.
Frances adopted a new first name shortly after. And Judy Garland was born.
But behind costumes and curtains, things were far from glitzy in the Gumm household. The family had been forced to move to California in 1926, fleeing rumours that Judy's father had attempted to seduce male ushers at his movie theatres.
Condemned to a closeted life, he purchased a new theatre and started over while his wife, Ethel, took control of managing The Garland Sisters with a view to getting them on the silver screen.