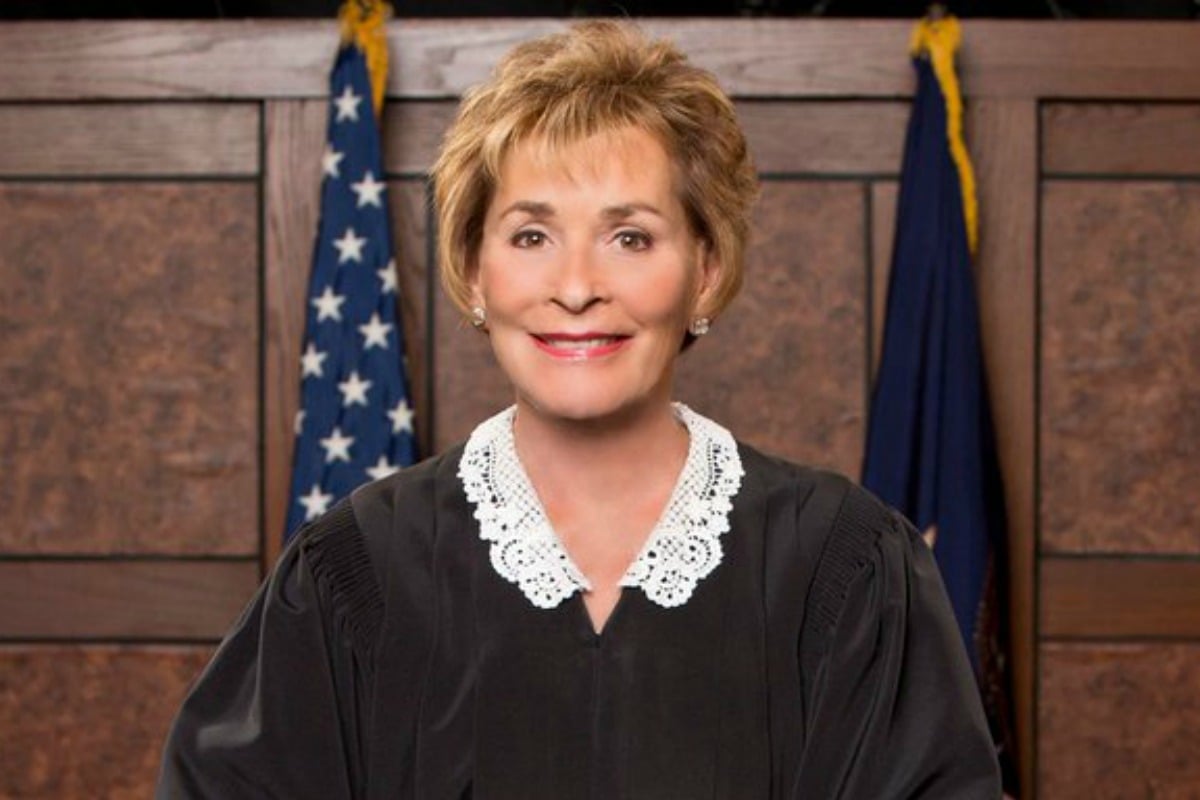 There are a few thing we can count on Judge Judy for.
The show has a wonderful way of making us feel good about our lives, because we may be spending our Tuesday afternoon watching someone sue their friend for not paying them back $10 for eggs on toast, but at least we're not suing our friend for not paying us back $10 for eggs on toast.
There's also always some major sass from Judge Judy Sheindlin herself, in her perfectly pressed robe and power bob. Well, there used to be.
While she's still as sassy as ever and rocking the robe, Judge Judy's done something… different… to her hair, and well, everyone is losing their damn minds.
Judge Judy now has a ponytail.
How are we feeling about Judge Judy's new ponytail????? pic.twitter.com/1spwoJirRp

— ????Dave Scheidt ???? (@DaveScheidt) April 23, 2019
The people of the internet were understandably shocked by Judy's new do, debuted when her show aired in the US this week. It is the first shake-up of her signature look in 22 years.
Judy's longtime Bailiff Petri Bryd has gone on record to say he prefers the bob over the ponytail, but others said they were big fans of the judge's new, more relaxed look.