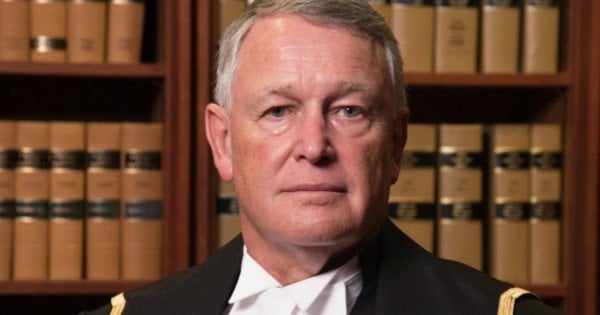 A Canadian judge who asked an alleged rape victim why she hadn't kept her knees together has apologised for his "unforgivable" comments, claiming he wasn't trained to handle such a delicate case.
During the 2014 trial, among other things, Justice Robin Camp suggested the 19-year-old girl could have screamed if she was frightened during the alleged attack and claimed "some sex and pain sometimes go together… that's not necessarily a bad thing", according to court records.
On Friday, the South African-born 64-year-old told a panel of the Canadian Judicial Council that his knowledge of Canadian criminal law had been "nonexistent", The Globe and Mail reports.
"My colleagues knew my knowledge of Canadian law was very minimal. It was nonexistent," he said at the hearing.
"Please remember I wasn't in this country through the 1960s, '70s and '80s."
Camp apologised to the girl to whom the comments were made, the judiciary, other abuse victims and his family for his actions.
"The thing I feel worst about is the questions I asked the accused. That was unforgivable," he said, continuing to mislabel the girl – who was the complainant – as the accused, an error he made repeatedly throughout her trial.