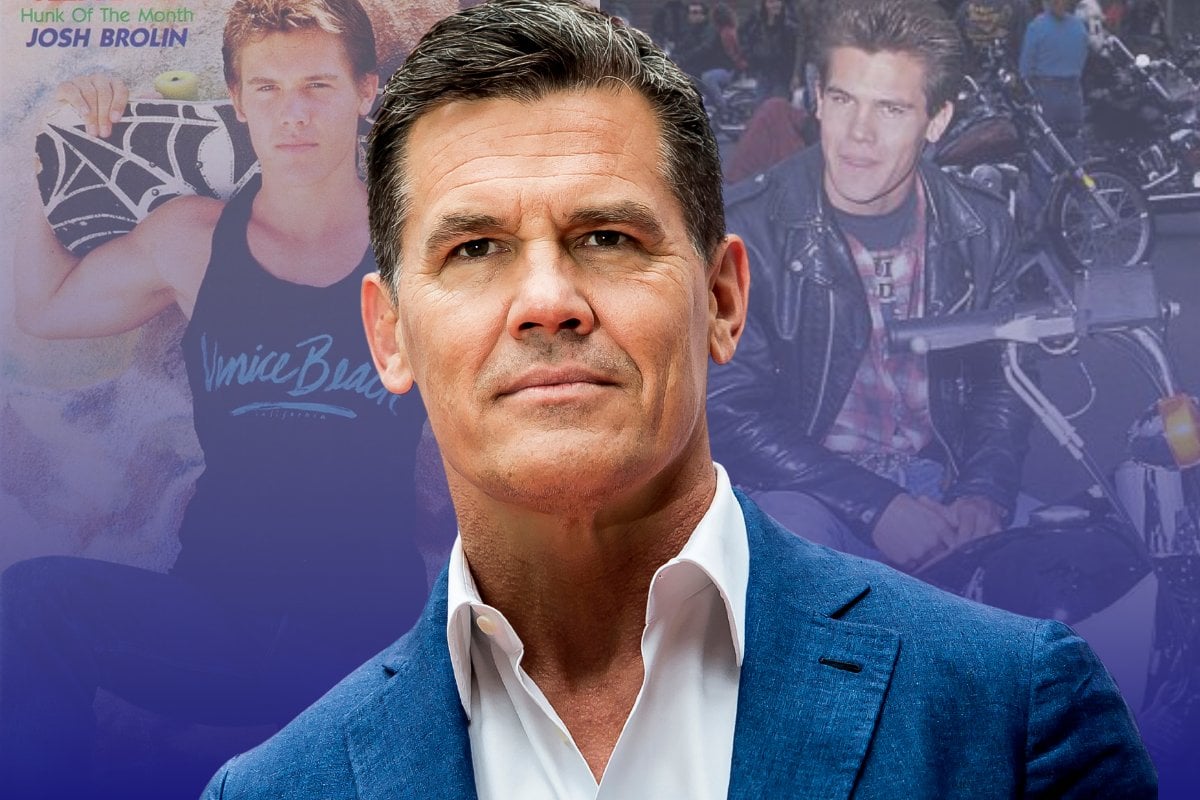 On paper, it makes sense that Josh Brolin went into acting.
He's the son of two-time Golden Globe winner James Brolin and wildlife activist Jane Cameron, and his father famously later married Barbra Streisand. But despite having a dad in the industry (and later, a step-mum), Brolin had little exposure to his father's acting career.
Josh Brolin was raised on a ranch in central California, and as a teenager became friends with a group that called themselves the Cito Rats - a bunch of surfers and skaters who got into trouble and took drugs.
Watch the trailer for Josh Brolin's new TV series Outer Range below. Post continues after video.
"It was Santa Barbara. It was the 80s. It was punk rock," the actor told The Guardian in 2014. 
"You either had the children of rich, neglectful parents or children of poor, neglectful parents, so it was a mix. But we basically grew up the same way. I've never seen a group like that before or since."
"I tried heroin," Brolin disclosed to the publication. "I mean, I never got into it, and I never died from it, which is a good thing. I've had 19 friends who died. Most of those guys I grew up with, they're all dead now."
Brolin's parents divorced when he was 16 in 1984, and in 1985, he landed his first acting role, playing Brand in The Goonies. 
At 17, he moved to Venice, where he would read Shakespeare, audition for acting roles, surfboard and skate.