Appearing on a high-rating cooking program – having cameras constantly trailing you, criticism hurled across a table – would surely put pressure on any relationship.
For My Kitchen Rules' Amy and Josh Meeuwissen it even lead to a brief separation.
Speaking to New Idea, the 26-year-old Broome deckhand said once the cameras stopped rolling he and his wife decided to take some time apart.
"As soon as we finished filming, we spent a week away from each other – so Amy went to a girlfriend's house in Broome and I went off and stayed at our house and gave ourselves some distance there to kind of clear our heads," he said.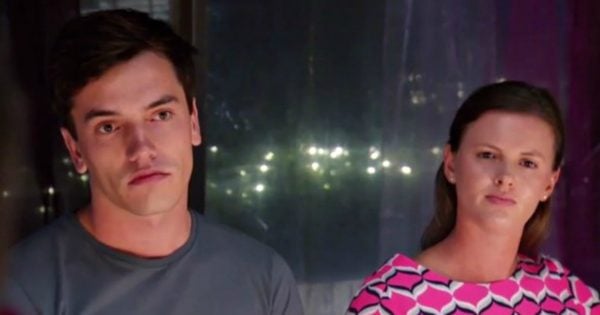 "I think it's because we had no breathing room from each other. Whenever we were in front of the camera, it just brought out the worst in each other – being together every single day."
The self-proclaimed "Seafood King" attracted numerous headlines during his time on the show, and has been labelled by some as the most controversial contestant in MKR Australia's history.
Tiff needs to talk about Josh from MKR, and it isn't good. Post continues...

Just last week he was chastised both by fellow competitors and viewers after he uttered a slur to rival chef Amy Murr during the second round of instant restaurants.
"Here you are seafood king," Murr said, as she served his meal.
He replied, "Thanks, slut."
Mamamia reached out to Amy Meeuwissen for comment.