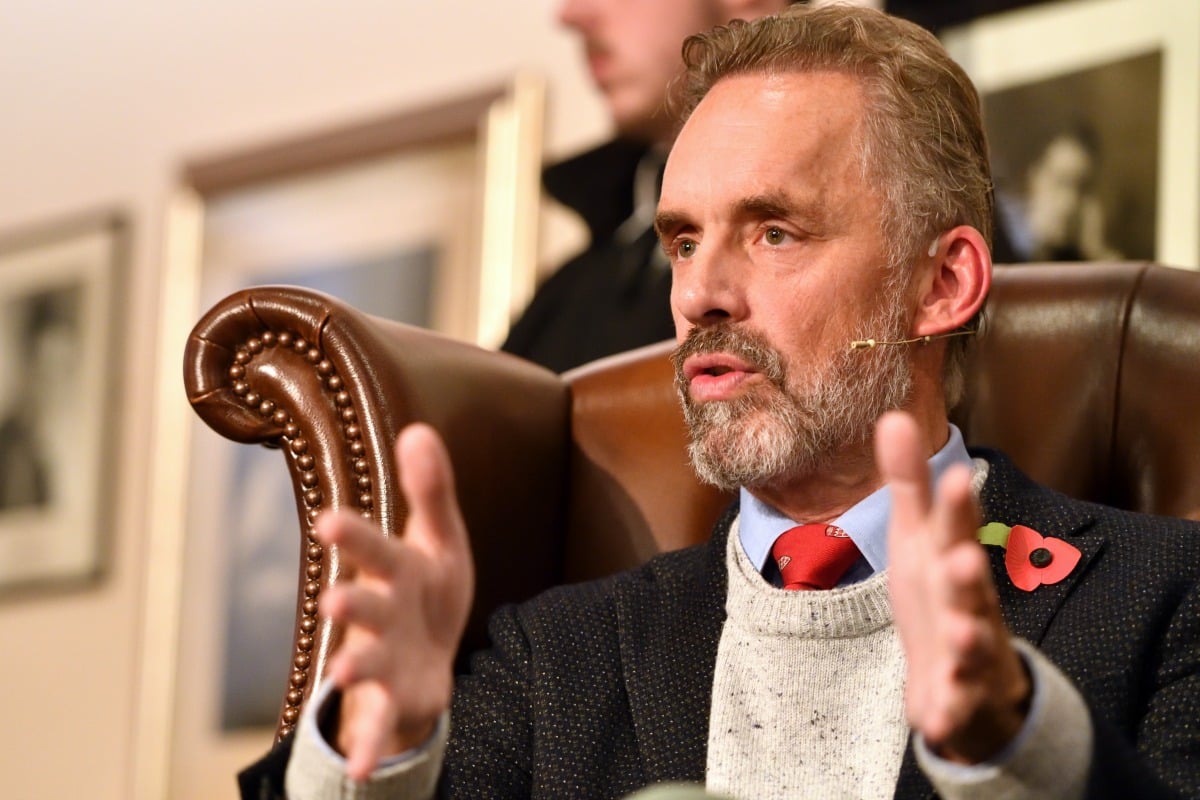 Dr Jordan B Peterson does not have horns or a tail.
He says interesting things. He's exceptionally intelligent. He's dedicated a life to study and reading and teaching and lecturing.
He thinks people's lives are hard and that they need discipline and fortitude and purpose to keep moving forward.
He believes in a straight back, a made bed and a commitment to meaningful pursuits that challenge a person to greatness. Even just a tiny piece of greatness, like holding down a job and showing up every day.
He thinks we all need the love of someone who encourages us to be a little bit better than we were yesterday.
And he is a gifted public speaker who has the confidence to sit on a stage before 9000 people and struggle with his Windows (Windows!) log-in, stroke his beard and keep everyone waiting in baited silence for the next Canadian vowel to drop.
All of those things are true. And from that synopsis, you might imagine that one of the world's most talked-about men is a stern-but-kind lifetime academic, who maybe became accidentally mega-famous when his book, 12 Rules For Life, An Antidote to Chaos, became the kind of runaway bestseller that happens once in an extraordinary lifetime.
But that's not true. There is not a whiff of the dotty professor about Peterson, who, on a Tuesday night in Sydney stood onstage in a carefully-curated, blue, slim-legged three-piece suit and soaked up the adoration of thousands of young men who made sure to have a shave before they showed up to see their guru.
The young men love this guy. They stood up and whooped and cheered and yelled for him, before he'd said a word. They giggled at his (very) occasional jokes and they grunted approvingly at his familiar themes. During the particularly dense philosophy bits, they went to the toilet a lot. They paid around $200 each for the pleasure.
Meanwhile, feminists hate this guy.
An overview: This is what you need to know about Jordan Peterson. Post continues below. 

They hate him because generally, he seems to hate us.
Even the laziest of Googles will provide an onslaught of videos of Peterson ANNIHILATING, DISMANTLING, SCHOOLING and DESTROYING feminists and hapless female television interviewers, one after the other, like so much raw meat to be sliced and diced by an excellent orator who's been in training for decades.
He's flawless in his brutal deflection.
Professor, why are mostly men in charge of everything?